Your guide to the 2020 SALA Festival in the Murraylands
Bridge Arts has set up an exhibition at Murray Bridge Marketplace, one of four opening around the region.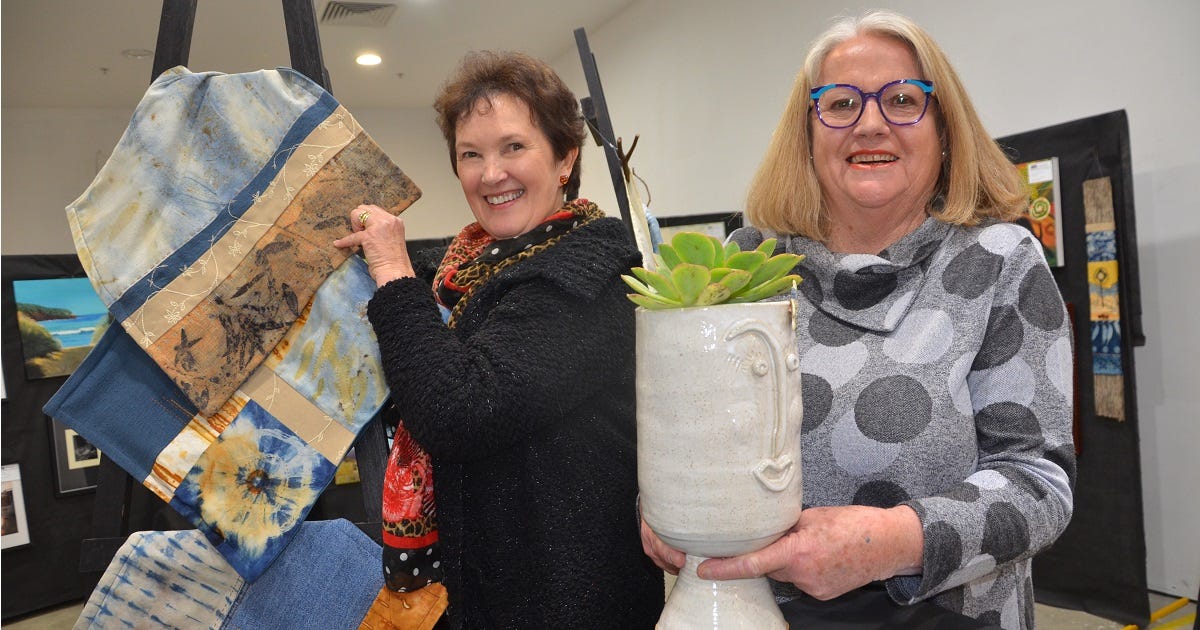 The arts are bursting back to life around the Murraylands this month for the 2020 South Australian Living Artists Festival.
The painters, sculptors and digital artists who have been confined to their studios for much of this year are emerging with works in hand, ready to go on show in one of four local exhibitions.
Di Dawson guessed it had been six months since COVID-19 forced Bridge Arts into hibernation.
But now the group's weekly classes were back on, its first workshops were planned and – most prominently – its first exhibition was due to open on Thursday.
Volunteers spent Wednesday morning mounting pictures and setting up displays in an empty shop at Murray Bridge Marketplace.
"All the work's from members of Bridge Arts, so it's all local artwork: photography, paintings, ceramics, jewellery, textiles – a little bit of everything," Ms Dawson said.
"Members' ages are from probably 23 to 83 ... there's works by art teachers and works by green amateurs.
"Art is something for anyone."
Unlike in previous years, the exhibition – titled Artastic – will not get a formal opening.
But the public will still be able to take a look anytime between 10am and 3pm on weekdays, or 11am and 3pm on weekends; and all works will be for sale at reasonable prices.
Three more SALA Festival exhibitions have also opened elsewhere in the Murraylands – see below.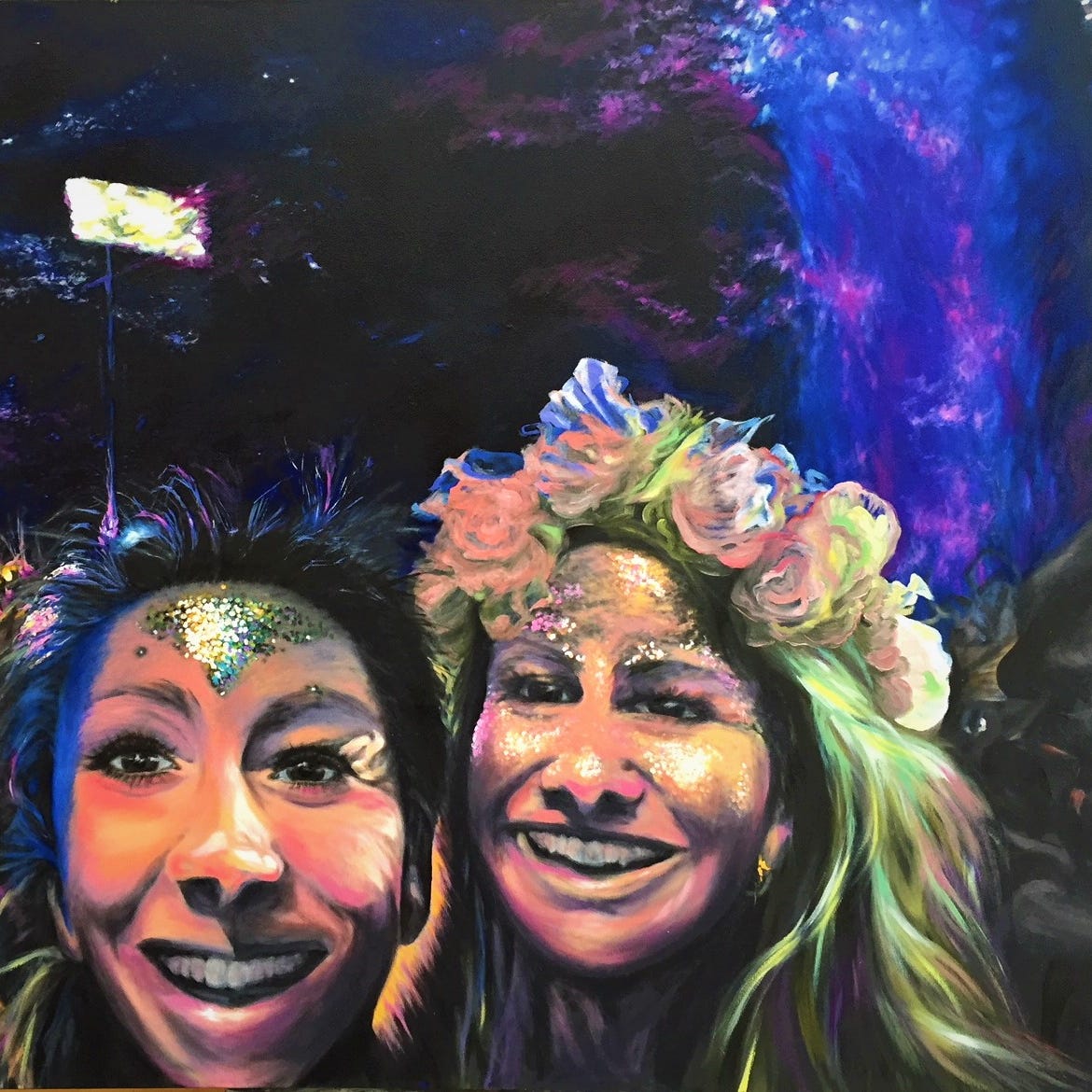 Tailem Bend: Colour Our World
An opening event will be held on Friday for Colour Our World, an exhibition by artists from the Coorong district.
The Coorong Gallery, attached to the council office on Railway Terrace, will host a mix of ceramics, drawing, painting, photography, print-making, sculpture and mixed media.
"Art can bring colour and life to our existence at such a bleak time, playing a significant role in social and community wellbeing," the blurb in the festival guide says.
After the opening – scheduled for 2.30pm on Friday – the exhibition will be open between 9am and 4.30pm on weekdays.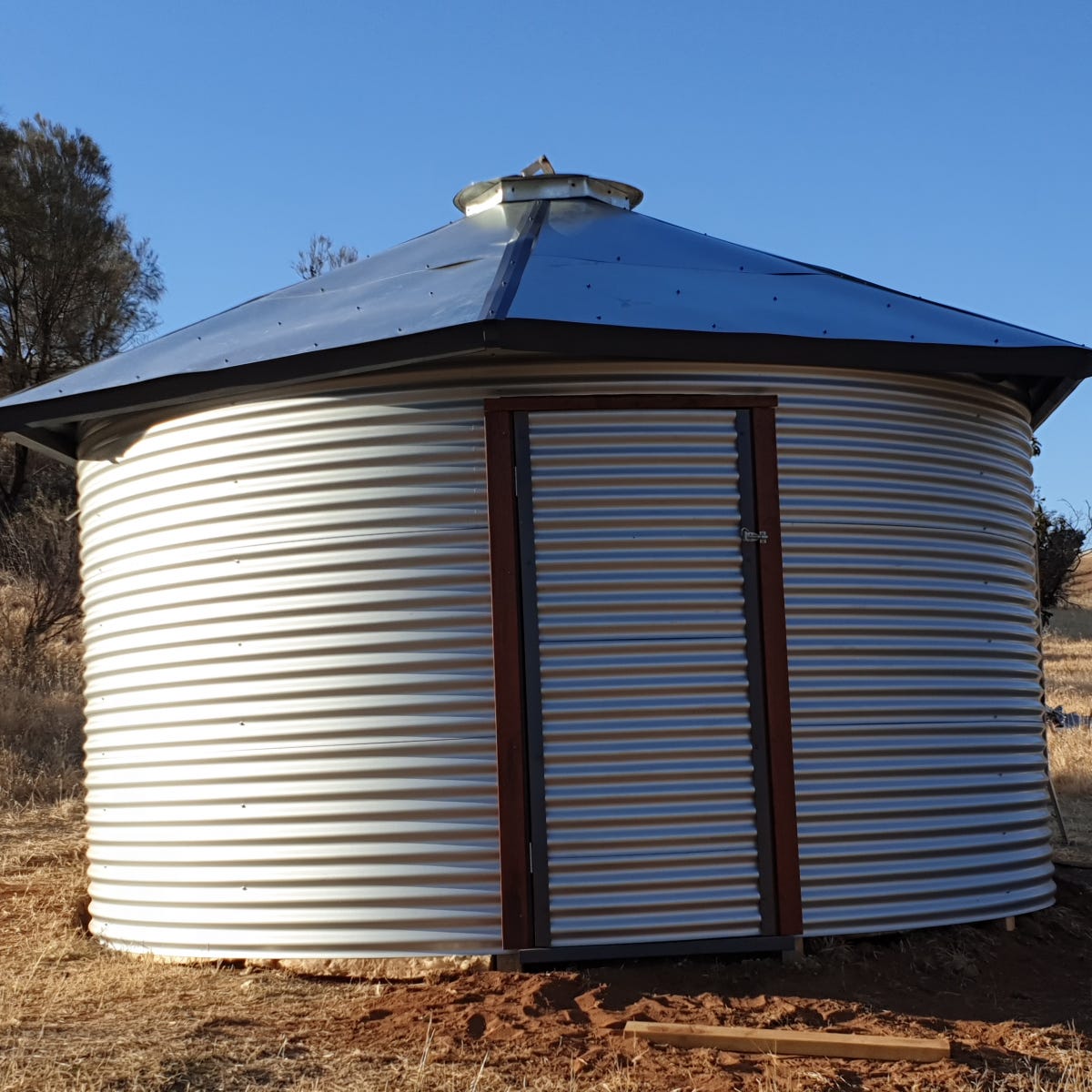 Palmer sculpture and environmental day
Greg Johns will lead a walking tour of his property near Palmer between 11am and 5pm on August 16.
Forty-five sculptures are dotted among the windswept hills, which are gradually being restored to a natural state.
Attendees are asked to meet at the front gate, bring a plate to share for a picnic lunch, and not to forget their hiking shoes.
An open fire will undoubtedly be a drawcard as the afternoon shadows lengthen.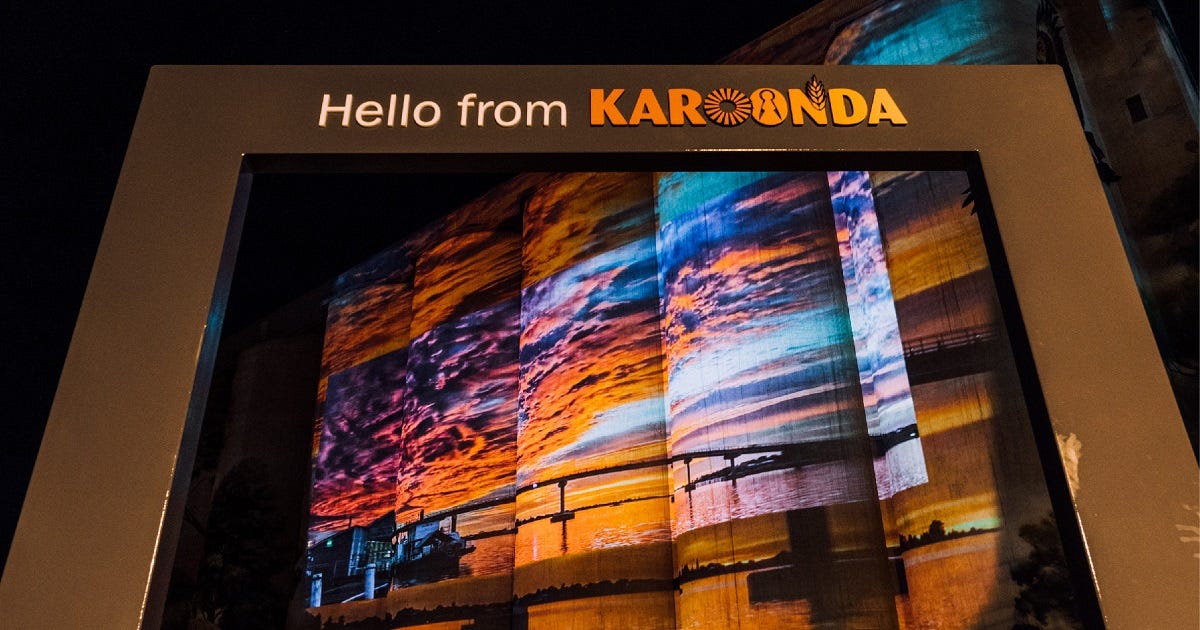 Karoonda: SALA at the silos
Works by 13 artists – including three from Karoonda – are being shown on the state's largest digital canvas throughout the month of August.
The images are projected onto Karoonda's silos between 5.30 and 10pm each night.
A celebration will be held at Pioneer Park from 6pm on August 27.
Karoonda East Murray Mayor Caroline Phillips said she was excited about the silos' inclusion in the SALA program.
"Participating in this year's SALA Festival will raise the profile of Karoonda and our silo artwork across South Australia and provide the perfect opportunity for new visitors to discover its magic," she said.
"We are also excited to be able to provide local artists with a rare chance to exhibit their work in such an original, large-scale way."
Locals Emmaleise Maxwell, teenager Serenity McKenzie and painter David Kerr are among the artists to feature.
Those participating from other parts of South Australia include Lyn Anstey, Susan Belperio, Deborah Farrimond, Sally Grundy, Mary Mcquay, Grant Petras, Debbie Seater, Vanessa Size, Ashley Thiele and Susan Thrun-Willet.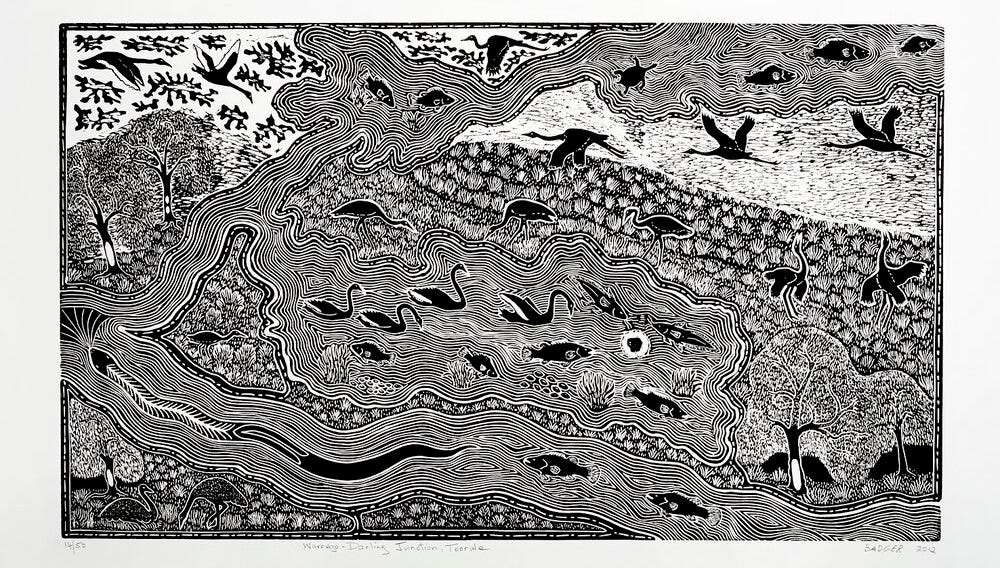 Art is everywhere
Murray Bridge Regional Gallery also reopened on June 27 with an exhibition titled Barka: the Forgotten River.
The collaboration between Barkandji elder Badger Bates, non-Indigenous artist Justine Muller and the Wilcannia community in New South Wales produced paintings, linoprints, sculptures and installations about the Barka, or Darling River, and its people.
The gallery on Sixth Street is open between 10am and 4pm Tuesday to Saturday, and 11am to 4pm on Sundays.
Photo of Anita Millsteed and Di Dawson: Peri Strathearn. Artworks courtesy of the SALA Festival and Murray Bridge Regional Gallery: WOMAD selfie, by Judith Woolston; The Round Space, by Greg Johns; a projection on the Karoonda silos; and Warrego Darling Junction, Toorale, by Badger Bates.