Discover more from Murray Bridge News
The number-one news publication in South Australia's Murraylands, read by thousands of locals every week. Subscribe to our weekly email edition for free today.
Over 3,000 subscribers
Work on Murray Bridge's riverfront rowing centre begins
Federal, state and local representatives have visited the construction site to kick things off.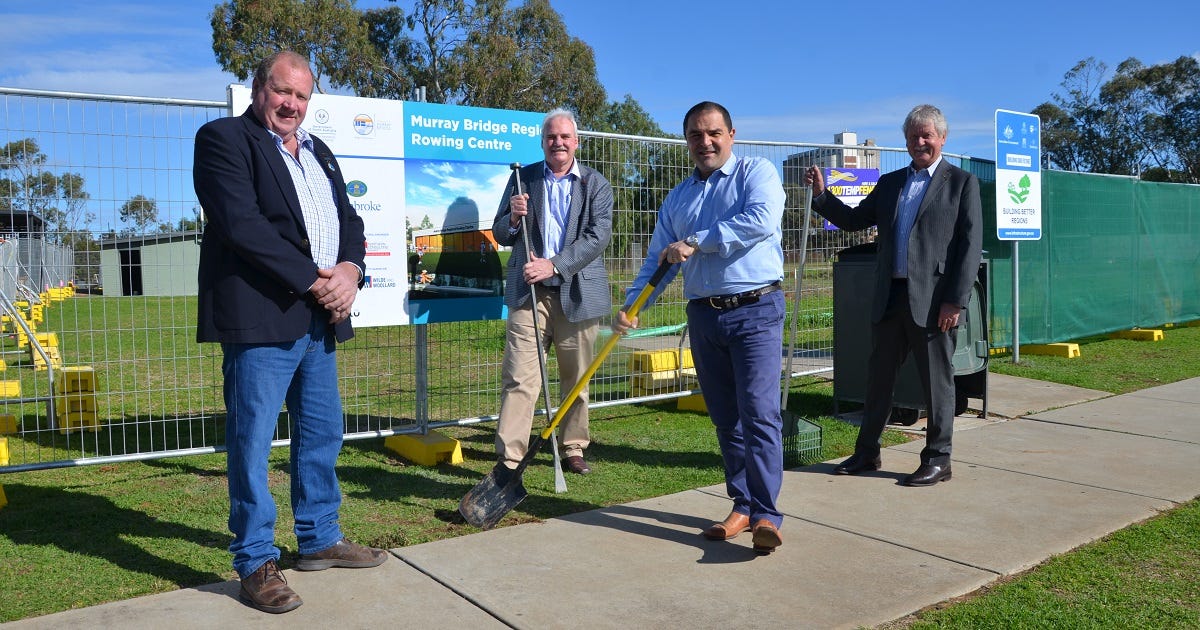 The old rowing club shed is empty, its boats and gym equipment hauled away to a farm at Coomandook and a space at Murray Bridge Marina.
The new fence around the building site is bigger and fancier than the old fence.
Things are happening at Sturt Reserve – and Craig Christian couldn't be happier.
"We've been waiting quite a while for this," the Murray Bridge Rowing Club president said on Wednesday morning, referring to the eight years since a plan for a new facility was first floated.
Securing enough funding and planning a build on public riverfront land had both been challenges, he said.
But he was glad the local council, state and federal governments had come on board with a combined $2.5 million in funding, announced earlier this month.
"Now we'll have a beautiful new building and blend in with the rest of the riverfront," Mr Christian said.
"There's no better rowing place in Australia than what's sitting out in front of us here."
The new centre would be a more sociable place, he said, open to the public as well as to the Adelaide clubs who planned to rent out storage space: Pembroke School, the South Australian Sports Institute and Adelaide Rowing Club.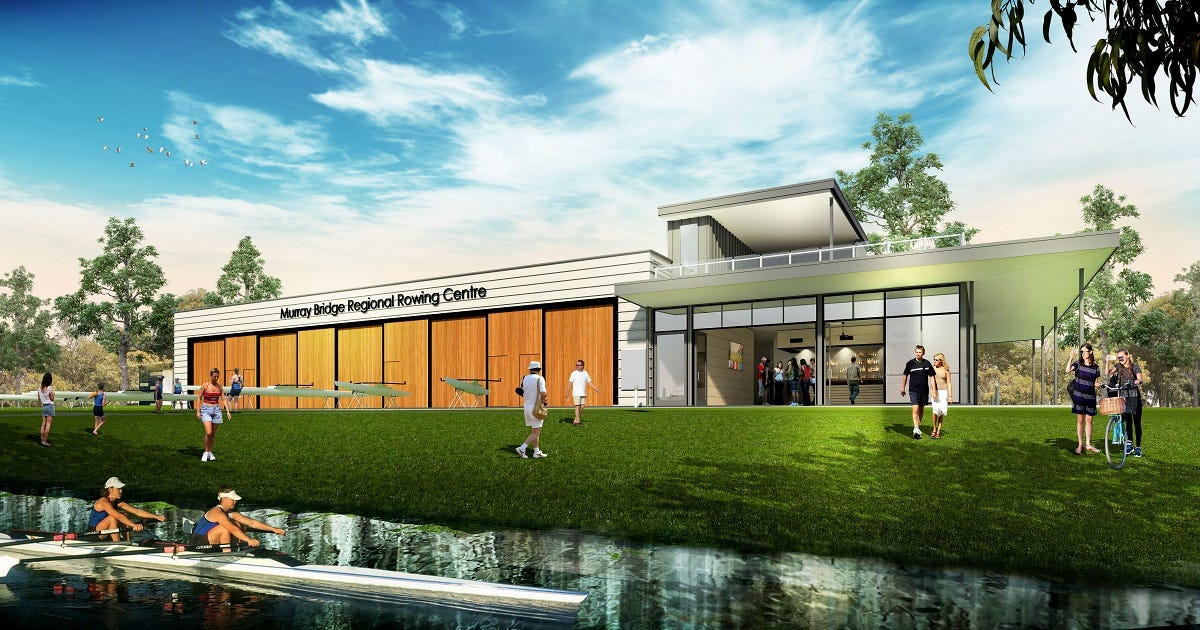 It would also be public property, Mayor Brenton Lewis said: a riverfront space able to be hired for functions and events after its completion this summer.
"Murray Bridge Rowing Club will hold the head lease, but it will be available to the public," he said.
"That's why we've invested so heavily in it."
He described the building as a future "landmark" for Murray Bridge, while state MP Adrian Pederick said it would be "iconic".
Federal MP Tony Pasin predicted it would attract visitors from all over South Australia and the nation.
He also hoped its presence would encourage more local young people to get into rowing – a sentiment Mr Lewis shared.
"We've had (Olympic medallist) James McRae, and we'll hopefully push out future champions," the Mayor said.
It is not the only project getting underway on the riverfront, either.
Construction began this week on a war memorial at the foot of Wharf Hill, a few hundred metres away, which will become a permanant home for Anzac Day services and other commemorations.
A new boat ramp is also in the final stages of planning.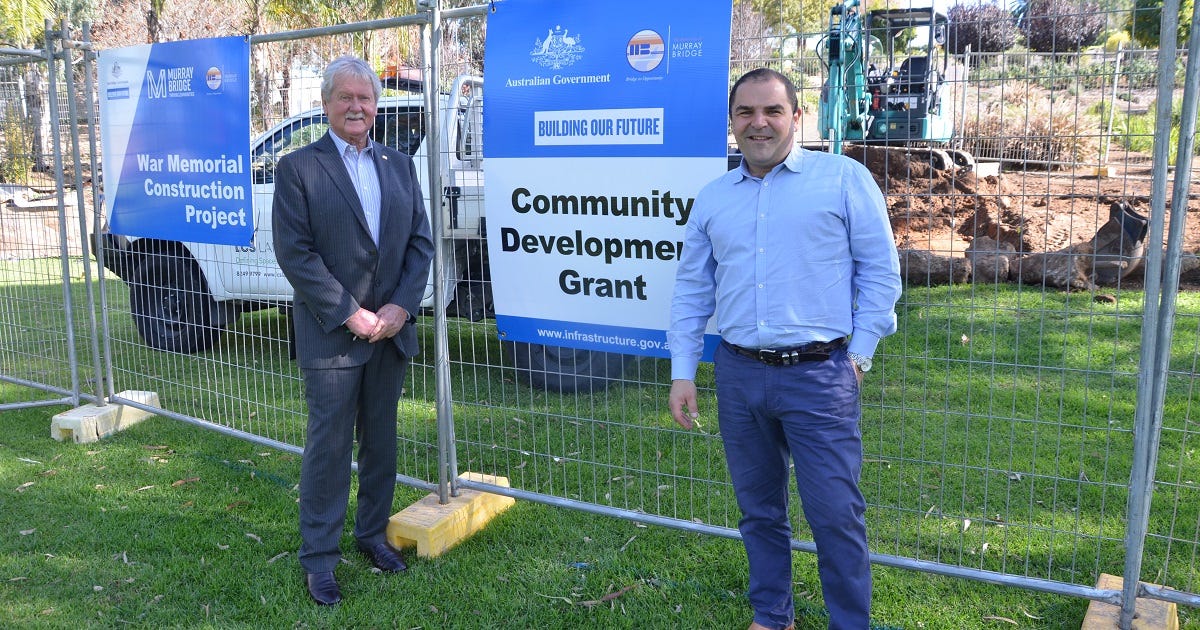 Photos: Peri Strathearn. Image: Rural City of Murray Bridge.