Discover more from Murray Bridge News
The number-one news publication in South Australia's Murraylands, read by thousands of locals every week. Subscribe to our weekly email edition for free today.
Over 3,000 subscribers
Why the lack of a weekly petrol price cycle costs country motorists
An RAA analyst explains why fuel usually costs more in Murray Bridge than Adelaide.
Editor's note: This is an example of the premium content which will be available only to paying subscribers once Murray Bridge News' premium subscription service launches.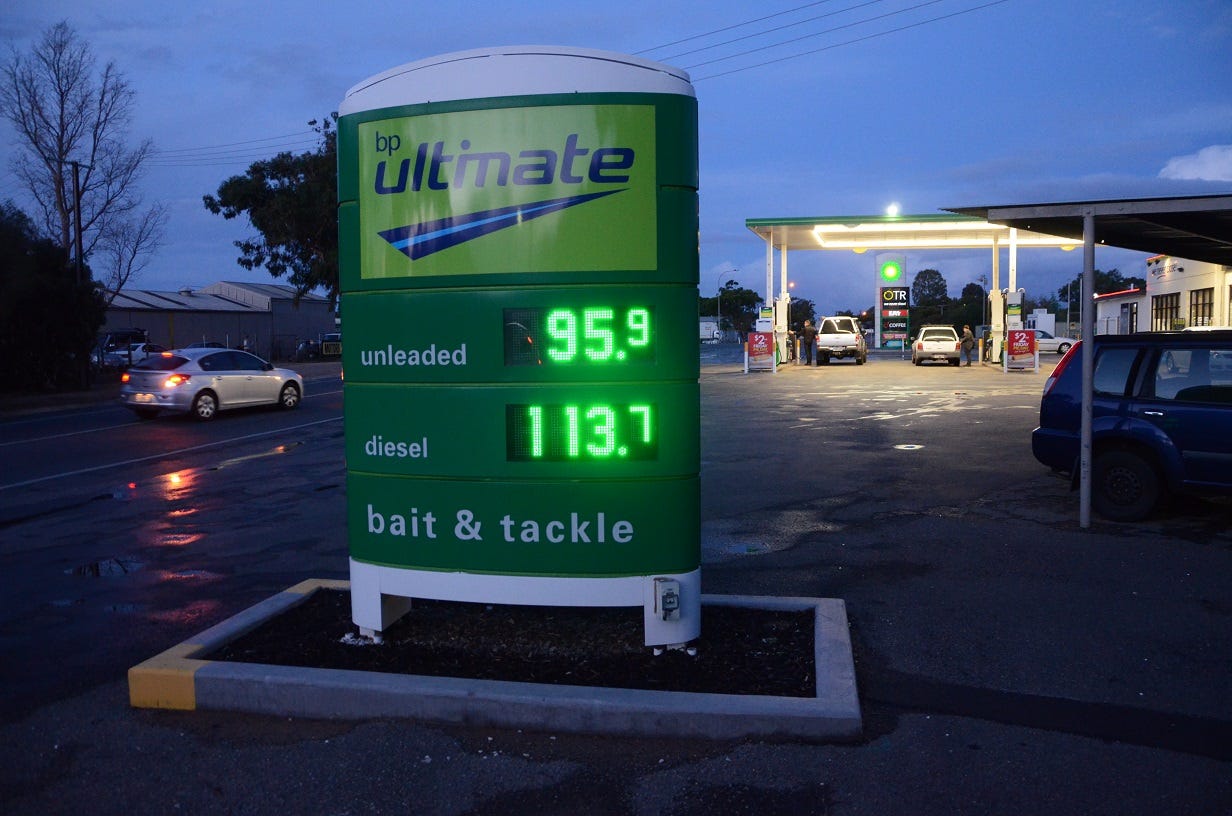 A lack of competition is to blame for the higher petrol prices typically paid by country motorists, an RAA analyst says.
Even in bigger centres such as Murray Bridge, Matt Borlace said, prices tended to remain steady instead of following a weekly discount cycle.
That meant fuel sometimes cost a few cents extra per litre in Adelaide – as it did today – but when it dipped, it dipped to levels to levels rarely seen east of the Adelaide Hills.
"On average, prices are lower," he said.
"(Major retail chains) use fuel to pull you in and sell you high-value products while you're there – they might even be losing money on petrol, but customers are going out with $5 coffees and $4 loaves of bread – or they'll bump up the price of petrol and lose money in the forecourt.
"They'll watch each other and decide 'will we go, won't we go', then prices spike and you start all over again."
A reluctance to shop around also cost country motorists, he said, as did the slower rate of turnover at retailers outside Adelaide.
"(Fuel) sits in their tanks a while," he said.
"At a busy city site, the churn rate might be two or three times quicker than what happens in the country.
"The ACCC thinks it takes six weeks for any reduction in the terminal gate (wholesale) price to flow through to the country because there's less consumption out there – that's why there's a delay."
A fairer price for petrol might be 10-15c lower, he estimated, based on overheads of about 8c/L and transport costs of another 5c/L.
Still, prices have steadily fallen in recent months, following world oil prices downwards.
On Wednesday evening, unleaded petrol was selling for an average of 98.4c at Murray Bridge's seven service stations.
The United on Adelaide Road and east side BP and Caltex had the cheapest price of 95.9c, while most expensive were the Adelaide Road Shell and Swanport Road Caltex, at 102.9c.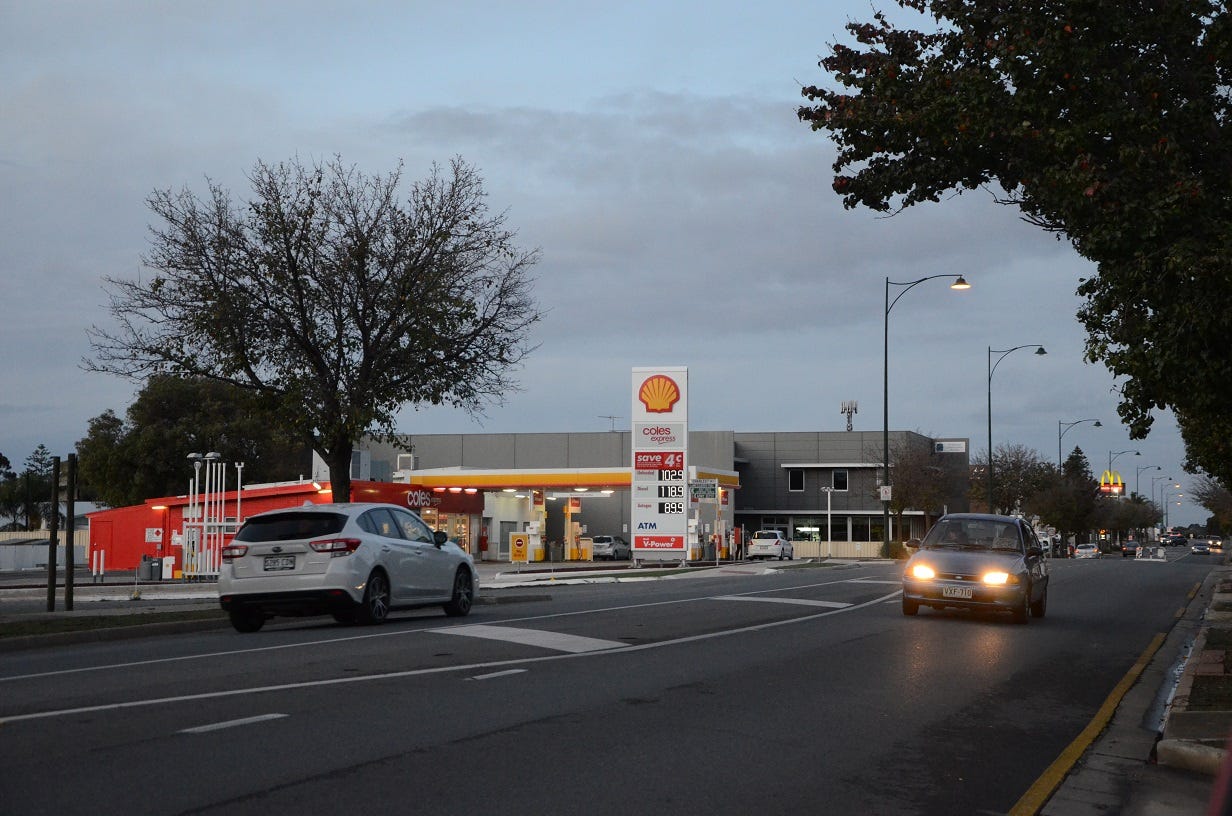 The wholesale price of unleaded petrol has gone from about $1.30/L two months ago to 85c this week.
Retail prices in the regions have typically remained about 25-30c above that.
In Adelaide, prices have varied from about 35c above the wholesale price to less than the cost of supply.
Photos: Peri Strathearn. Graphic: RAA.