Discover more from Murray Bridge News
The number-one news publication in South Australia's Murraylands, read by thousands of locals every week. Subscribe to our weekly email edition for free today.
Over 4,000 subscribers
Wharf area will get $450,000 facelift
The Murray Bridge council has won more federal funding for its upgrade of Sturt Reserve.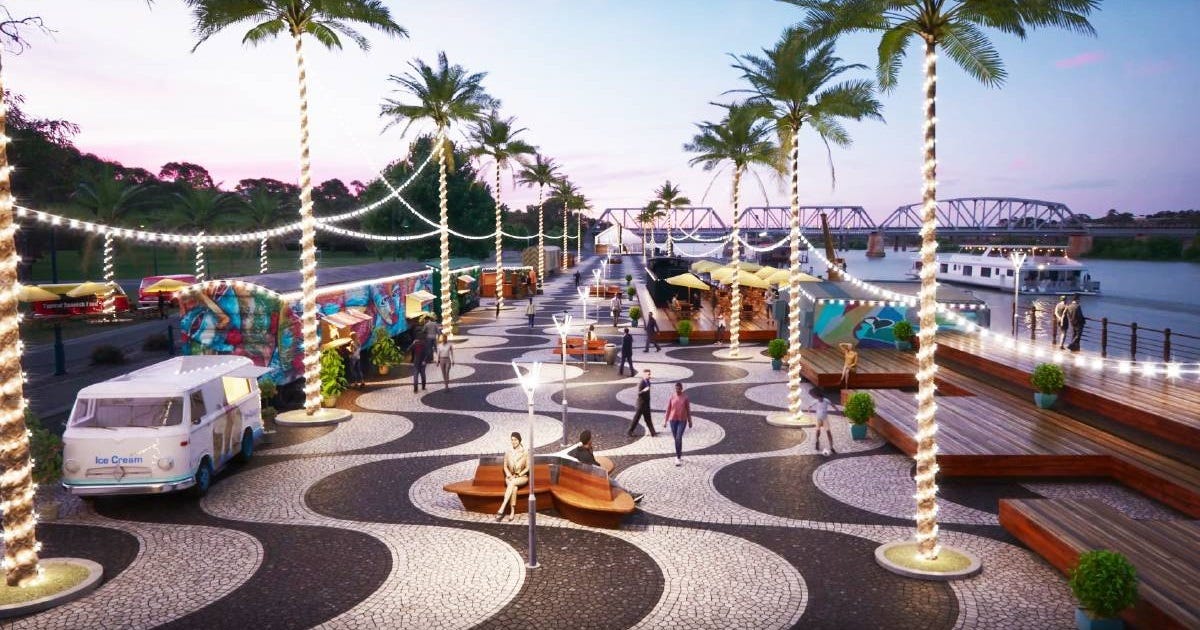 Murray Bridge's wharf is about to get a $450,000 facelift thanks to the federal government.
Artworks, street furniture and signage intended to help visitors find their way around will be installed on the riverfront over the coming months.
Chief executive Michael Sedgman said the grant, one of several announced last Wednesday, would help the council realise its vision for a history and tourism precinct at the northern end of Sturt Reserve.
Pictured above is an early – somewhat grander – version of that vision, part of a campaign video the council launched a year ago.
"We've got some early concepts to be developed," Mr Sedgman said.
"It's about ensuring we have a point of reference for visitors to the wharf precinct that enables them to get better information regarding what's available (in the town centre and elsewhere)."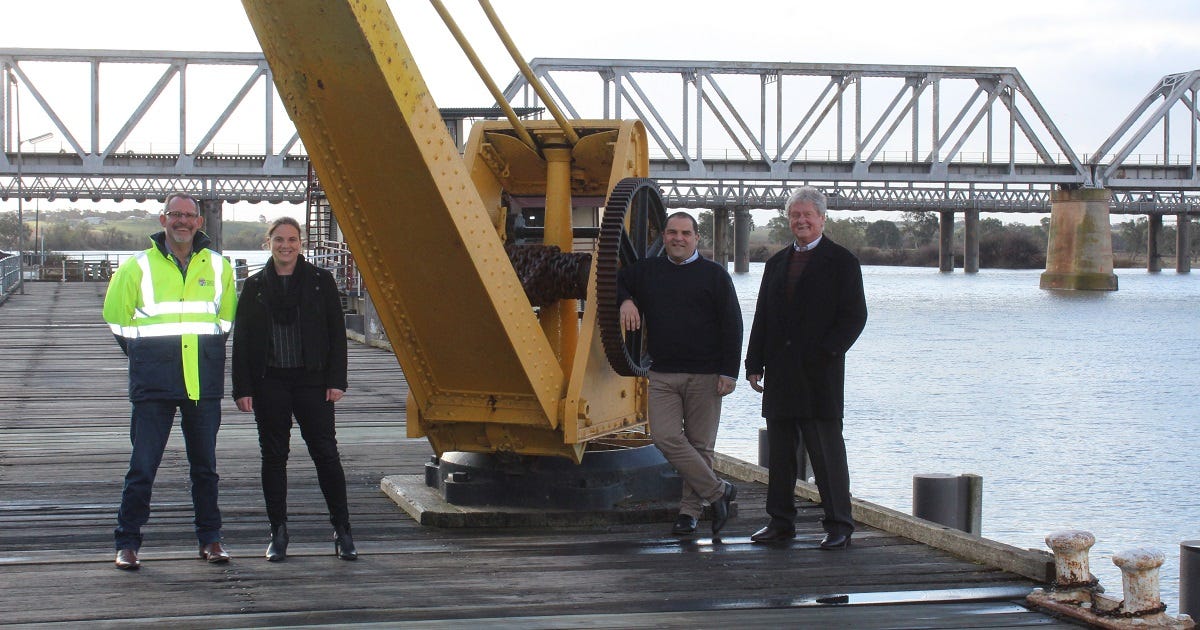 A new war memorial currently under construction will also form part of the history and tourism precinct, one of four such precincts planned for Sturt Reserve.
The regional rowing centre being built a short distance away will form part of a recreation precinct, while areas focused on play and accommodation will be a short distance away.
The new funding will come from the federal Murray-Darling Basin Economic Development Program.
Also funded were:
Regional Development Australia Murraylands and Riverland, for a program supporting food and agritourism businesses ($250,000)

Outback Academy Australia, to establish an Aboriginal cooperative which will produce honey, wildflowers, food, botanicals and tourism opportunities ($416,000)

Mid Murray Council, for a deep mooring facility for riverboats during times of low flows ($448,000)

Coorong District Council, for a riverfront park at Wellington East ($449,000)
Murray Bridge ratepayers will chip in $1.7 million worth of funding for the riverfront redevelopment in 2020-21.
The federal government had already contributed another $572,000 to the area around the war memorial, plus more for the rowing centre.
Image: Rural City of Murray Bridge. Photo of Michael Sedgman, Vanessa Leigh, Tony Pasin and Brenton Lewis at the wharf: Office of Tony Pasin.