Discover more from Murray Bridge News
The number-one news publication in South Australia's Murraylands, read by thousands of locals every week. Subscribe to our weekly email edition for free today.
Over 4,000 subscribers
Victim Support Service to close Murray Bridge office
The counselling and support service's funding will run out on June 30.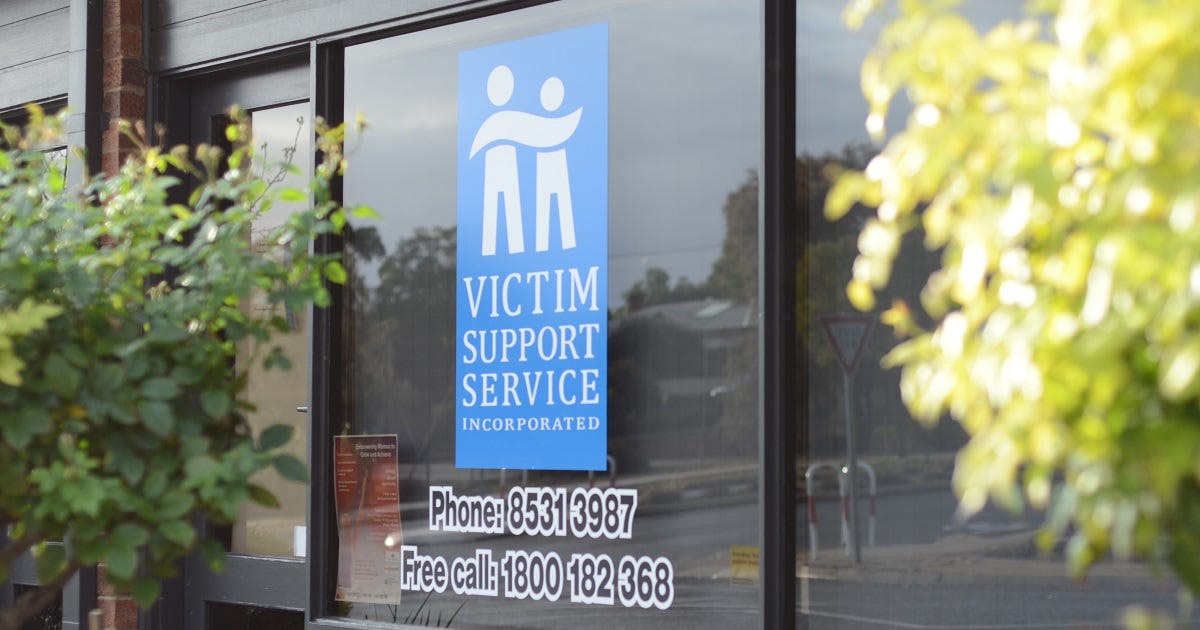 The Victim Support Service will close its Murray Bridge office at the end of this month after the state government reallocated its funding.
The service – which provides counselling and support to people who have suffered crime or domestic violence – was told last week its funding would not be renewed after June 30.
As a result, the Victim Support Service will close seven regional offices, including one on First Street, Murray Bridge.
The office had actually been shut for several months already, since the departure of the sole staff member who worked there.
Chief executive officer John Koerber said VSS had been unable to hire a replacement while it awaited the government's funding decision.
More than half of the organisation's staff will be made redundant.
"As the first victims of crime service in Australia and the fourth in the world, VSS has advocated tirelessly for the rights of victims of crime and abuse throughout (a 40-year) period, playing a lead role in the first inquiry into victims of crime in the world, establishment of the first victims of crime compensation fund in Australia and the first United Nations Declaration of Victims' Rights," the organisation said in a statement.
"From July 1, 2020, VSS will no longer be able to support victims of crime and abuse with provision of information, assistance with victim impact statements or victims of crime compensation, our long-running court companion program or provide general support and advocacy for victims."
However, it will continue other services, including counselling and support for adult survivors of child sexual abuse and a program that helps women and children remain safely in the home when they have experienced family violence.
Attorney-General Vickie Chapman said the government had instead chosen to fund Relationships Australia, which had 70 years of experience in working with traumatised and at-risk community members.
However, RASA will receive only a third as much government funding: $2.3 million over three years, instead of the same amount per year.
The newly funded organisation has only one office outside Adelaide, in the Riverland, and has promised to open two more in Mount Gambier and Port Augusta.
A mix of in-person, online and telephone counselling services would give every South Australian "comprehensive coverage" regardless of where they lived, Ms Chapman said.
"I am certain they will deliver an outstanding service," she said.
However, she followed up her initial announcement four days later with an extra $250,000 for the Commissioner for Victims' Rights, intended to support country residents prepare victim impact statements and throughout the court process.
In a statement, RASA assured current VSS clients that they would be well looked after.
Counsellors would continue to help clients heal, improve their wellbeing and resilience, reduce the likelihood of their being re-traumatised, and help them grow and recover, the organisation said in a statement.
Its peer support workers would draw on their lived experience to offer understanding, empathy, hope and practical support.
Opposition MPs criticised the funding cut and transfer, saying it would hurt vulnerable South Australians and put more pressure on both mental health services and the justice system.
Photo: Peri Strathearn.