Discover more from Murray Bridge News
The number-one news publication in South Australia's Murraylands, read by thousands of locals every week. Subscribe to our weekly email edition for free today.
Over 3,000 subscribers
Unity College formal photos 2020
The class of 2020 has finally had its big night at the town hall, and Murray Bridge News was there on the red carpet.
This story was originally published behind Murray Bridge News' paywall. Paywalled stories are unlocked four weeks after publication. Can't wait that long? Subscribe here.
Unity College's class of 2020 has finally had its formal.
On an uncharacteristically chilly September evening, the college's graduating students – pictured below – stepped out of various stylish automobiles and onto the red carpet outside Murray Bridge Town Hall on Friday night.
It was 8.7 degrees at 6.30pm, according to the Bureau of Meteorology, and many young couples carried umbrellas to ward off the drizzle.
But they were still smiling at having got to the big show, which had been postponed in March due to COVID-19.
Murray Bridge News was there to photograph the arrivals.
Editor's note: On your smartphone, this gallery may be viewed more easily in landscape mode.
L-R: Brayden Millikin and Trinity Manning; Andrew Ahrens, Jayden Denton, Michael Thomson and Josiah Watson.
L-R: Lucy Marsh and Jake Prosser; Shenae Neale and Bradley Zadow; Josh Croser and Ellie Meyer.
L-R: Sallee Shepherd and Harvey Merritt; Jake Auricht and Tarsha Bartlett; Lukas Wright and Skye Buscombe.
L-R: Lachlan Bald and Maddison Stock; Marley Horan and Kealey Reschke; Erin Tonkin and Matty Roberts.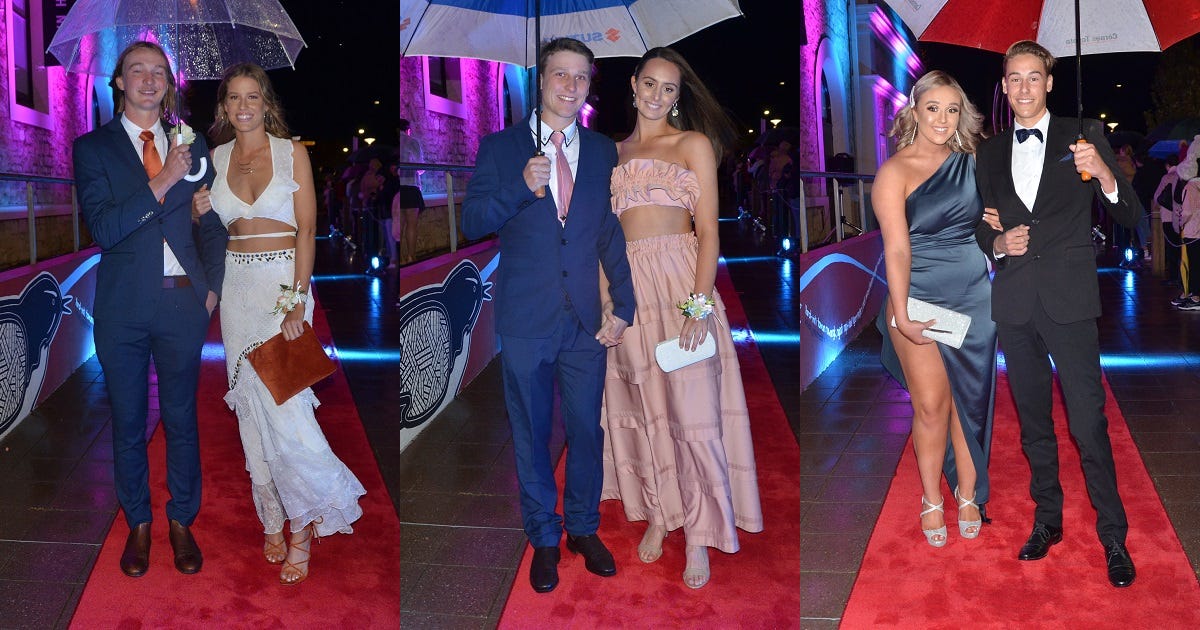 L-R: Todd Heinrich and Brooke Turner; Joel Schubert and Mackenzie Rathjen; Georgia Auricht and Hayden Pitman.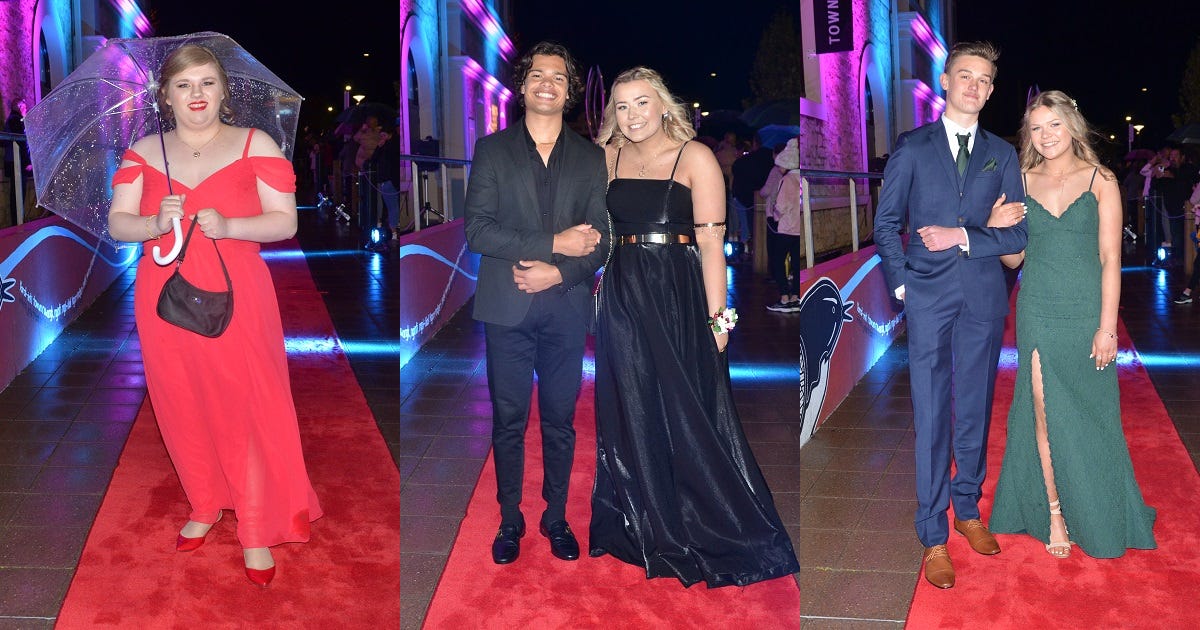 L-R: Olivia Brookman; Samuel Johnson and Alisha Hutchinson; Jake Burfield and Casey Hawkes.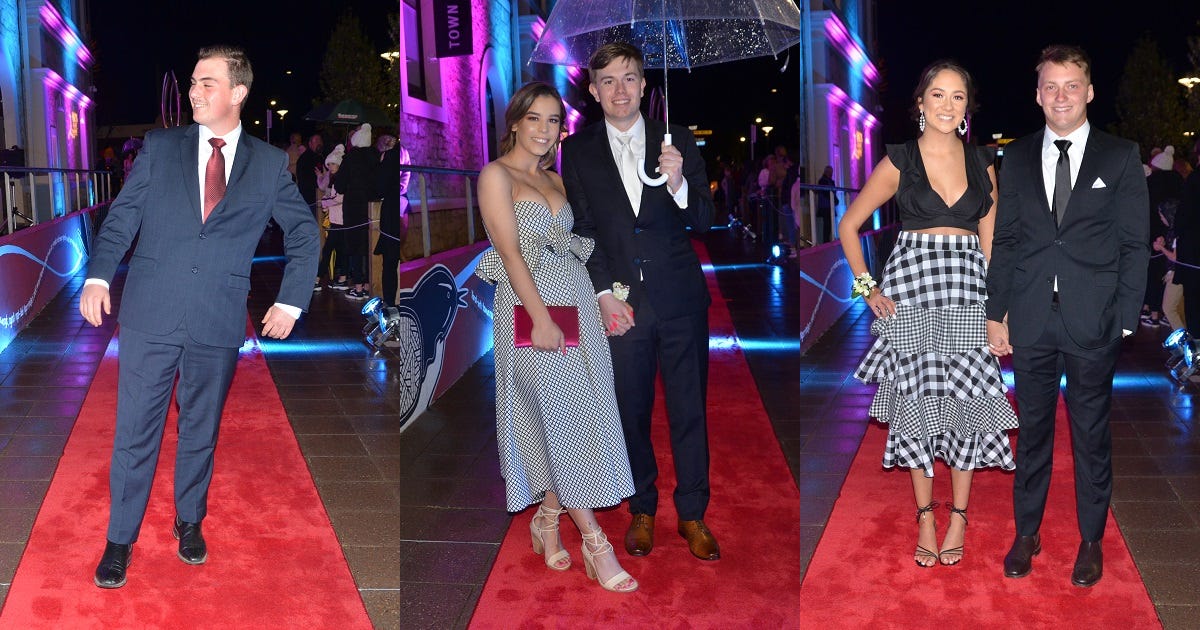 L-R: Giancarlo Calgaro; Asha Werner and Benjamin Longstaffe; Angie Jolly and Joel Maxwell.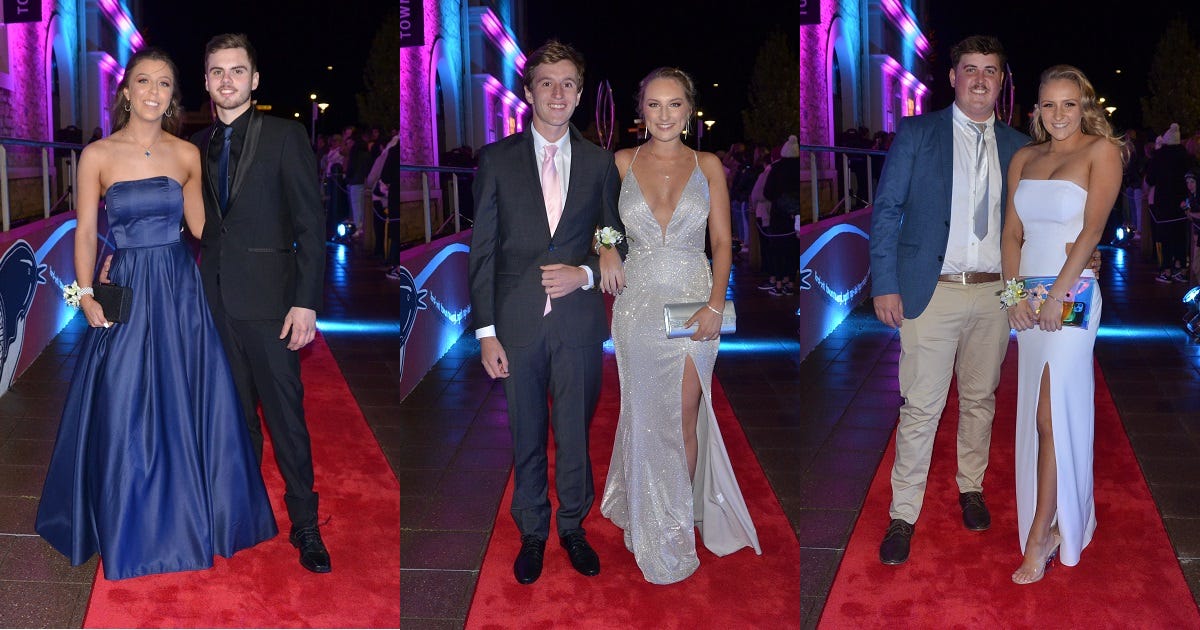 L-R: Finlay Watson and Jackson Gurney; Charlton Manning and Macy Heym; Dylan Schenscher and Zali Schwarz.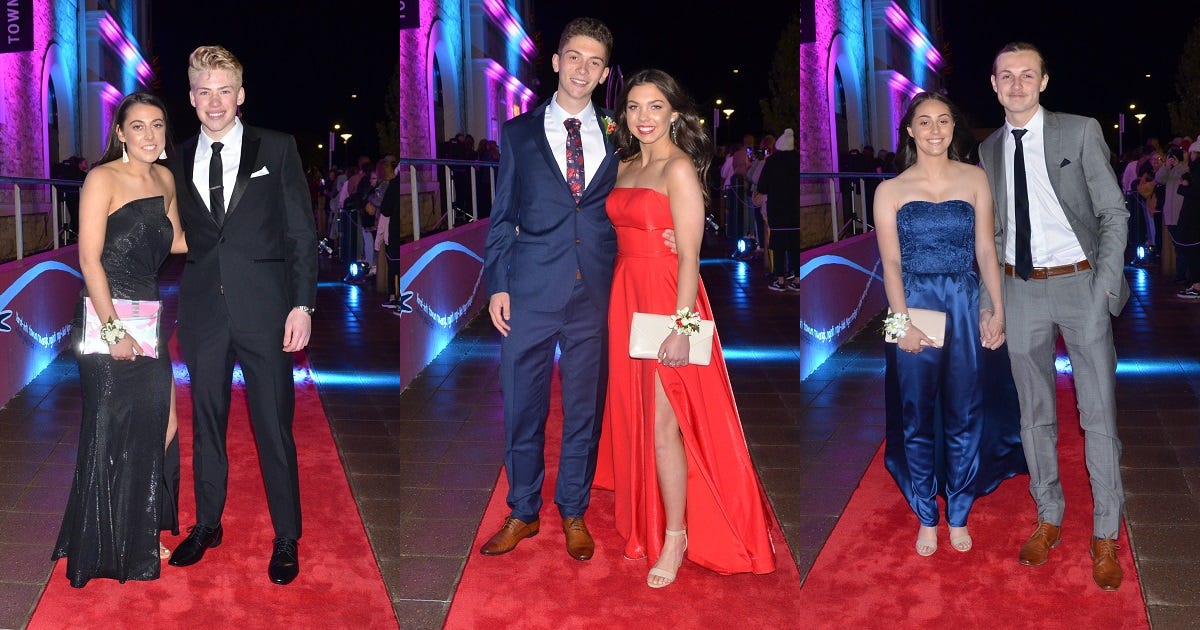 L-R: Shawna Denman and Ethan Smith; Corey Poulish and Tahlia Hunter-Glasser; Cheyenne Gladigau and Noah Vivian.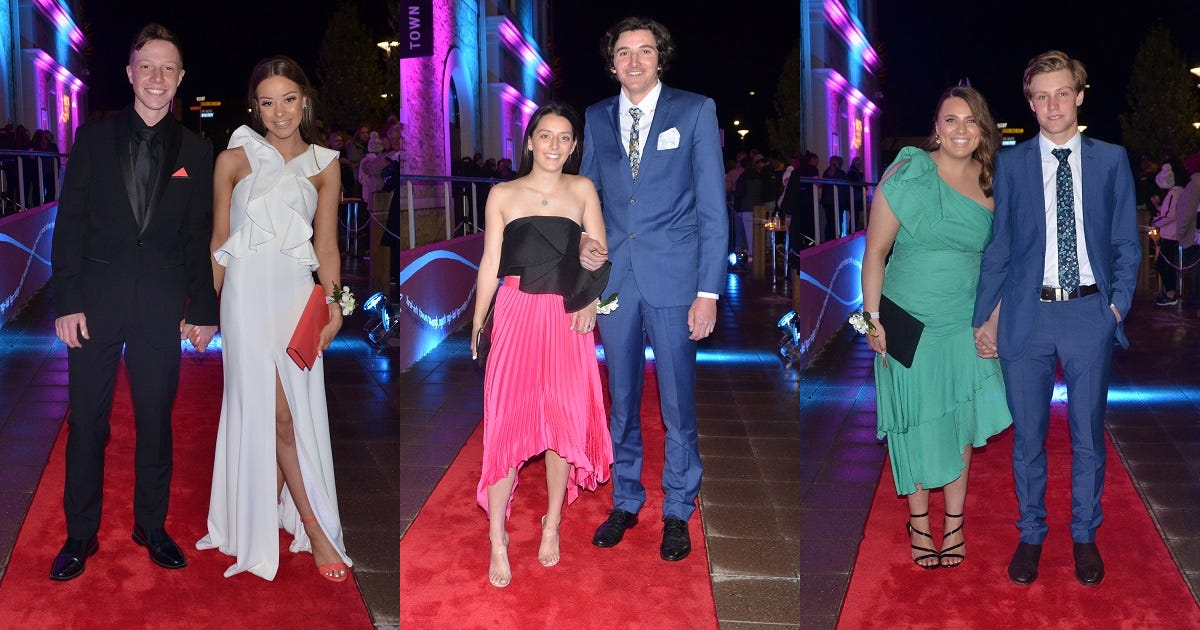 L-R: Aidyn Loveday and Morgan Klemm; Georgia Weckert and Beau Judd; Kate Sherman and Joe Howard.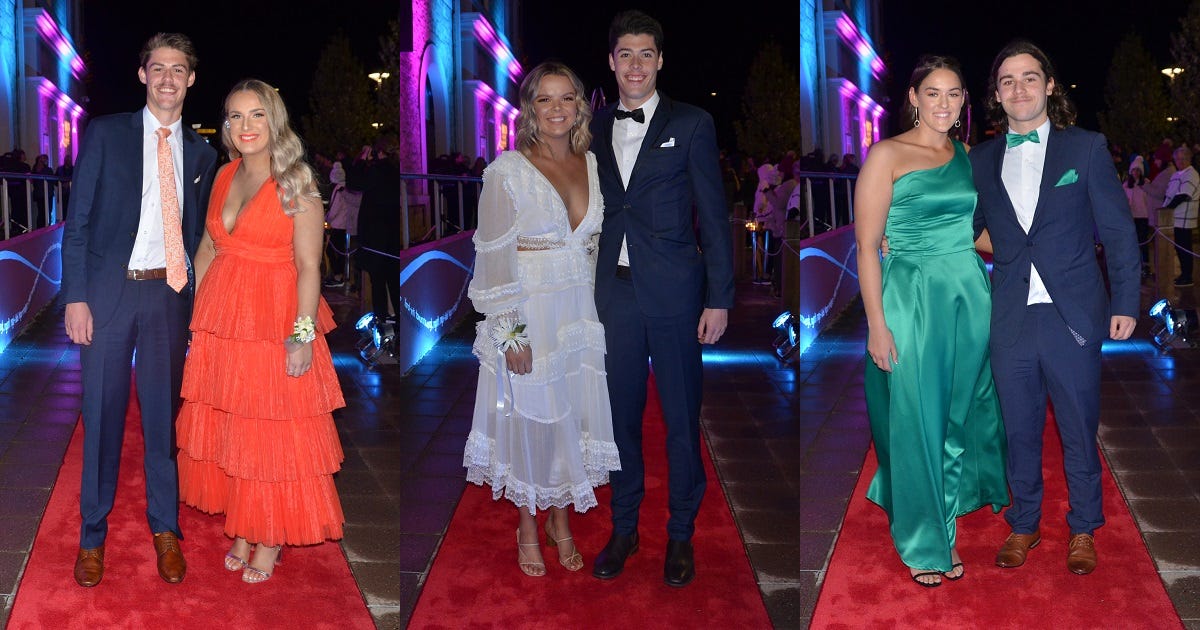 L-R: Max Worthley and Jatora Seidel; Annabelle O'Neil and Ryan Boyd; Jaelee Tabe and Lachie Appledore.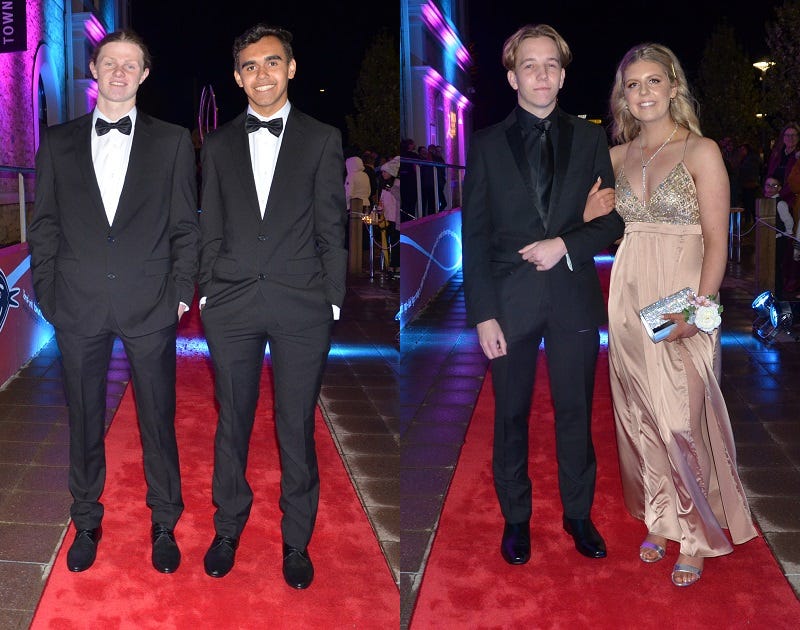 L-R: Shannon Callery and Dudley Rigney; Nel Righardt and Chelsea Thurston.
Photos: Peri Strathearn.