Discover more from Murray Bridge News
The number-one news publication in South Australia's Murraylands, read by thousands of locals every week. Subscribe to our weekly email edition for free today.
Over 3,000 subscribers
Unfamiliar conditions make it tough for shooters
Murray Bridge Rifle Club members had a tricky Saturday at Monarto, despite the sunshine.
This post was contributed by Murray Bridge Rifle Club.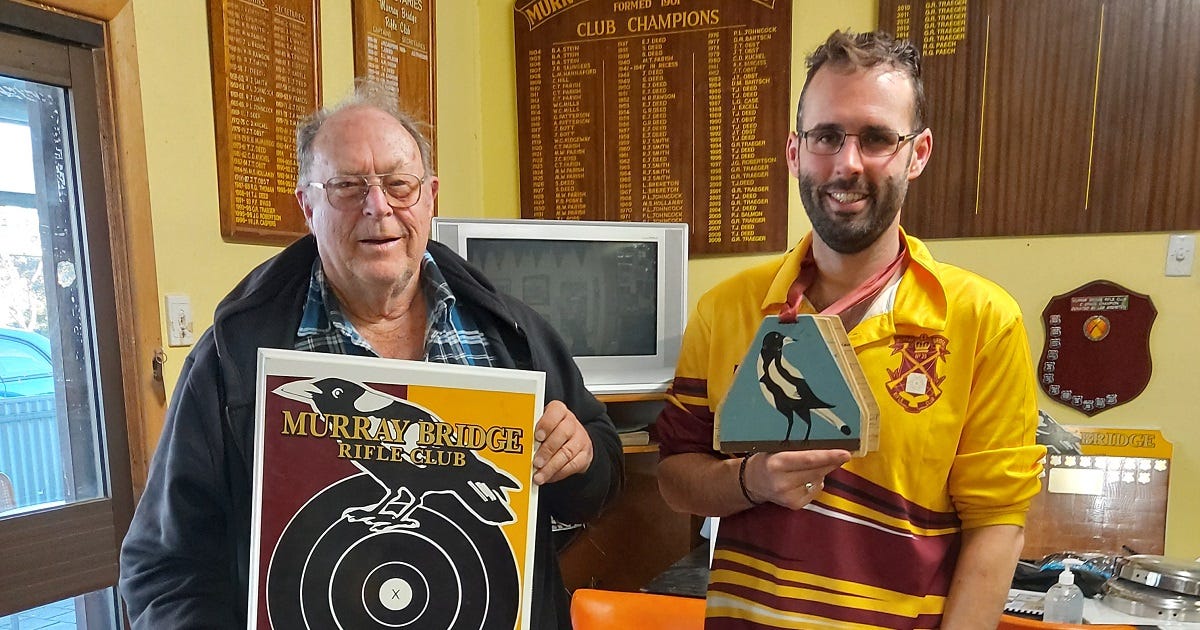 A pleasantly warm day welcomed 16 shooters to the Deed Rifle Range at Monarto on Saturday to compete in stage nine of the 2020-21 club championship at 800 metres.
Along with the sunshine, however, went a strong wind which, unusually for Monarto, was blowing from the left.
The strength of the wind and the longer range proved a tricky combination for most, with many shooters challenged throughout the day, a fact clearly shown in some of the scores recorded.
The best in target rifle for the day was Robert Paech, only five off the mark with a 95.10.
Gordon Harrison shot a very impressive first round for the conditions of 49.01, but was unable to follow it up in the second.
Greg Traeger shot a consistent 94.10, only one point behind off-rifle but enough to secure him the handicap award for the second week in a row by the narrow margin of only 0.4 points from Paech.
Those shooting in the F-classes were not able to perform much better on the day, with the highest off-rifle score being shot by John Cranwell, nine off with a 111.05 in open; while Frank Marshall narrowly edged out David Hindmarsh in standard with 107.07 ahead of 106.04.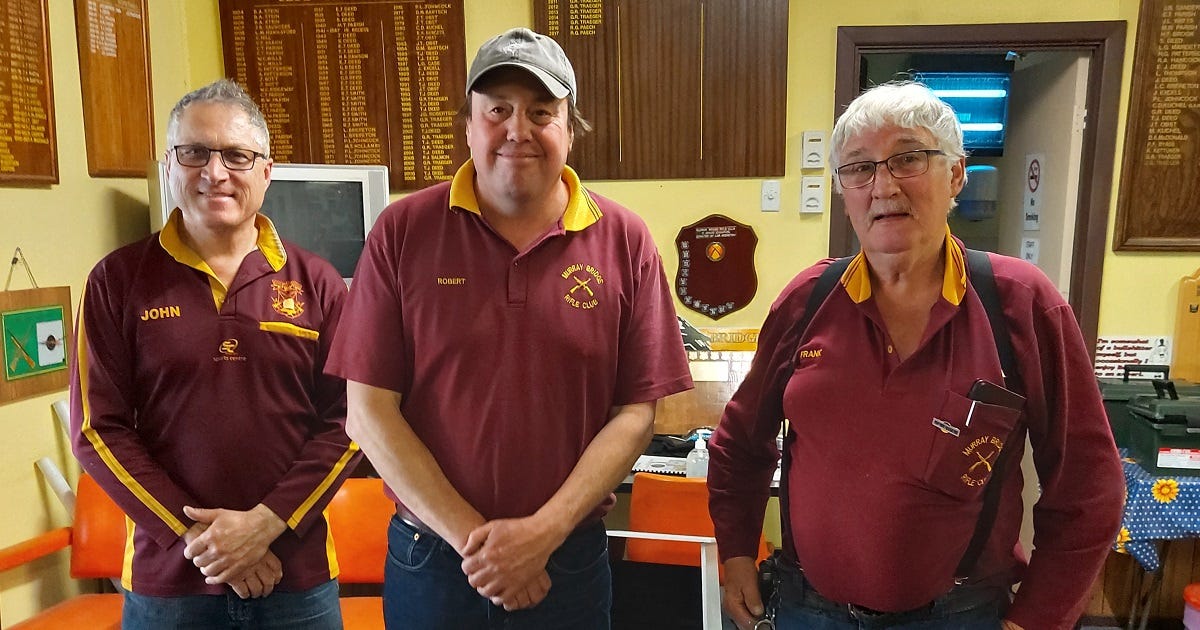 Marshall is getting used to success once again, having changed back from FTR; he also took out the handicap award for the second week running.
An honourable mention went to David McDonald, who competed officially for the first time in F-standard; however, as he is still awaiting his telescopic sight, he did so using peep-sights.
The tricky conditions ensured there was lots of competition for the Magpie Award in both disciplines.
Peter Byass claimed victory in F-class, counting out Ian Taylor; both had two birds for the day.
In target rifle the award was won for the second week running by Daniel Irvine, who hopes he will not be making a habit of it, counting out fellow B-grader John Cain with three birds each.
It must be mentioned that a count-out wouldn't have been needed if Irvine had managed to shoot a few more threes and a few less twos.
A reminder to all that next week will be the Beerenberg Trophy, which consists of three rounds of seven shots plus sighters and which this year will be competed over 300m, 800m and 1000 yards.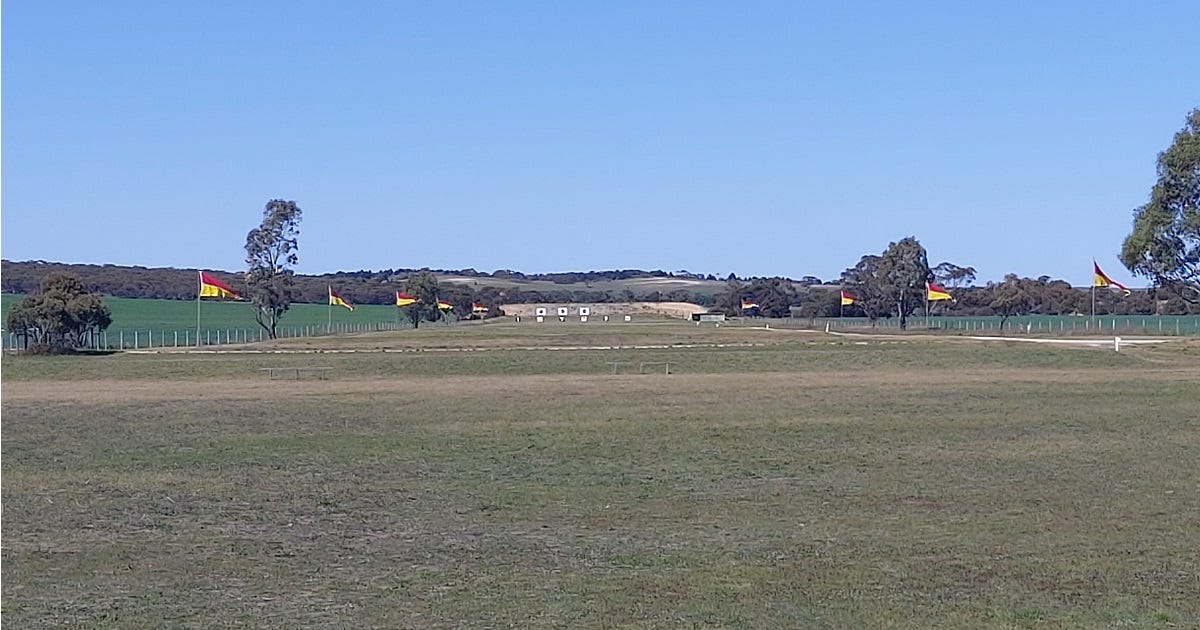 Photos of Magpie Award winners Peter Byass and Daniel Irvine; off-rifle winners John Cranwell, Robert Paech and Frank Marshall; and the range at 800m: Daniel Irvine.