Discover more from Murray Bridge News
The number-one news publication in South Australia's Murraylands, read by thousands of locals every week. Subscribe to our weekly email edition for free today.
Over 4,000 subscribers
Tyler Martin is about to become South Australia's most famous apprentice
The structural engineer from Murray Bridge stars in a promotional campaign for TAFE SA.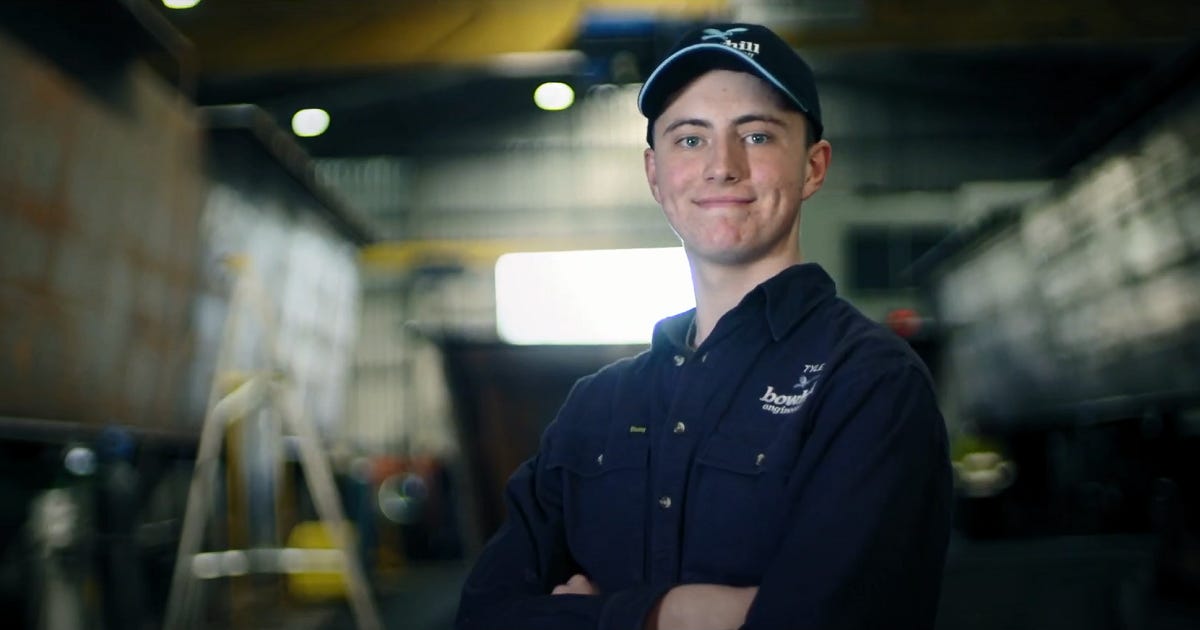 A Murray Bridge apprentice has become one of the faces of a statewide campaign urging high school students to study at TAFE SA.
Tyler Martin features in a promotional video, below, urging year 10 and 11 students to consider studying at TAFE, potentially even while they were still at school.
The 17-year-old did just that during his time at Murray Bridge High School, earning credit towards a Certificate II in Engineering Pathways through workshops at the local TAFE campus and Unity College.
"During the week I had one day at TAFE per week – the TAFE lecturer was really helpful, helping me out – and then at school you can negotiate with them, you get extra private study to catch up and it made it really easy," he said in the video.
"TAFE SA has really helped me with learning all the theory part of it, sharpening my skills and learning the process of how things can be done."
His cameo starts around the 2:20 mark in the video below.
Tyler wound up starting his career with a structural engineering apprenticeship at Bowhill Engineering, after completing some work experience with the company.
In a short time, he had gone from a high school tech room to the factory floor at one of Australia's leading steel fabrication companies, without ever having to leave the Murraylands.
Now he got to build something new every day, he said – and he had even able to keep working towards his SACE at the same time.
The video will be shown to current high school students around South Australia.
Image: TAFE SA/YouTube.