Discover more from Murray Bridge News
The number-one news publication in South Australia's Murraylands, read by thousands of locals every week. Subscribe to our weekly email edition for free today.
Over 4,000 subscribers
Tumbella Drive aged care facility approved, despite neighbours' objections
Seventeen residents took their complaints about RSL Care's Romani facility to a town hall meeting in Murray Bridge on Friday.
This story was originally published behind Murray Bridge News' paywall. Paywalled stories are unlocked four weeks after publication. Can't wait that long? Subscribe here.
A $22 million nursing home will be built on Tumbella Drive, Murray Bridge despite numerous objections from neighbours.
On Friday, RSL Care SA won council approval for the Romani Residential Aged Care Facility, which will accommodate 72 elderly residents.
Its location, next door to the Waterford Estate retirement village, became controversial when more than two dozen residents of Tumbella Drive made it clear they did not want it in their neighbourhood.
So many people objected that the council had to move its monthly planning assessment meeting into the town hall, in anticipation of a big crowd.
Seventeen residents ultimately attended, and listed many problems they had with the proposal.
The most common concern was about parking.
Residents worried that the nursing home's car park was too small; that staff and visitors would be forced to park on both sides of the street; and that ambulances, rubbish trucks, caravans and cyclists would be unable to get through safely.
But traffic consultant Ben Wilson, acting for the developers, said it was already illegal to park on both sides of such a narrow street.
Perhaps the council needed to better enforce the road rules, he suggested.
An independent consultant hired by the council, MFY's Melissa Mellen, said the developers' car parking figures checked out.
The development was ultimately approved in a 4-1 vote.
Only Councillor Karen Eckermann – the sole elected member of the panel – voted against, saying the location was inappropriate.
Still, she admitted that RSL Care's plan had its merits.
"The aged care facility is a development that the Rural City of Murray Bridge welcomes, that we need, that will benefit many in our community," she said.
"I do appreciate that the planning aspects of this development do appear to meet the criteria for approval."
Development will 'totally change' neighbourhood, residents say
A majority of the locals who made presentations said they understood the need for another aged care facility in Murray Bridge – just not on Tumbella Drive.
Aside from car parking, residents including Phil Nutt and Jo Harris, pictured, raised numerous other issues:
Delivery trucks and bright lights would annoy neighbours

A sound-blocking wall up to 3.6 metres high would overshadow three neighbours' gardens and solar panels

Any emergency evacuation of the nursing home and neighbouring houses would be difficult

Having a cafe, hairdresser and other on-site services open to the public made the development unsuited to a residential area, and would worsen the parking issue

Residents would lose their views
Retired paramedic Reg Byer worried that congestion on Tumbella Drive would risk his life, and those of two other residents with "significant cardiac complaints".
Ex-truck driver Wes Taylor said entering and leaving the facility would be a challenge.
Margaret Davidson, a nurse for more than 40 years, said her experience had shown that the number of car parks would not be enough.
Ms Harris said it was not fair that residents had been given only a day and a half to look at a 532-page, updated version of the developers' plans.
In any case, Mr Nutt said, Tumbella Drive was not a suitable location.
"This is an inner residential area which will be totally and forever changed by this commercial development, reducing the amenity and enjoyment of all the residents," Mr Nutt said.
"There are more appropriate sites in Murray Bridge for this facility."
Romani, Waterford will become 'aged care precinct'
RSL Care SA chief executive officer Nathan Kluge, pictured, said Murray Bridge was a "significant area of need" for aged care accommodation.
When compared with parts of Adelaide, the rural city had half as many beds per thousand retirement-aged residents.
Building the Romani facility next door to Waterford Estate would create a vibrant "aged care precinct", he said, where couples could stay close together as their needs changed and where service providers could cook, clean or help residents on both sides of the fence.
The on-site cafe would technically be open to the public, but used only by visitors to the nursing home, he said.
Large numbers of people would be on site only for occasions such as Anzac Day, he said, when RSL Care usually invited surrounding community members to a dawn service at each of its facilities.
Tumbella Drive residents might not love the idea of the vacant block on their street being developed, URPS planning consultant Josh Skinner said, but it would not have stayed empty forever.
Still, he said he was optimistic that the residents' worst fears would not be realised.
The nursing home would be one storey high, not two; architecturally designed using residential materials; and set back a generous distance from the road and neighbouring houses.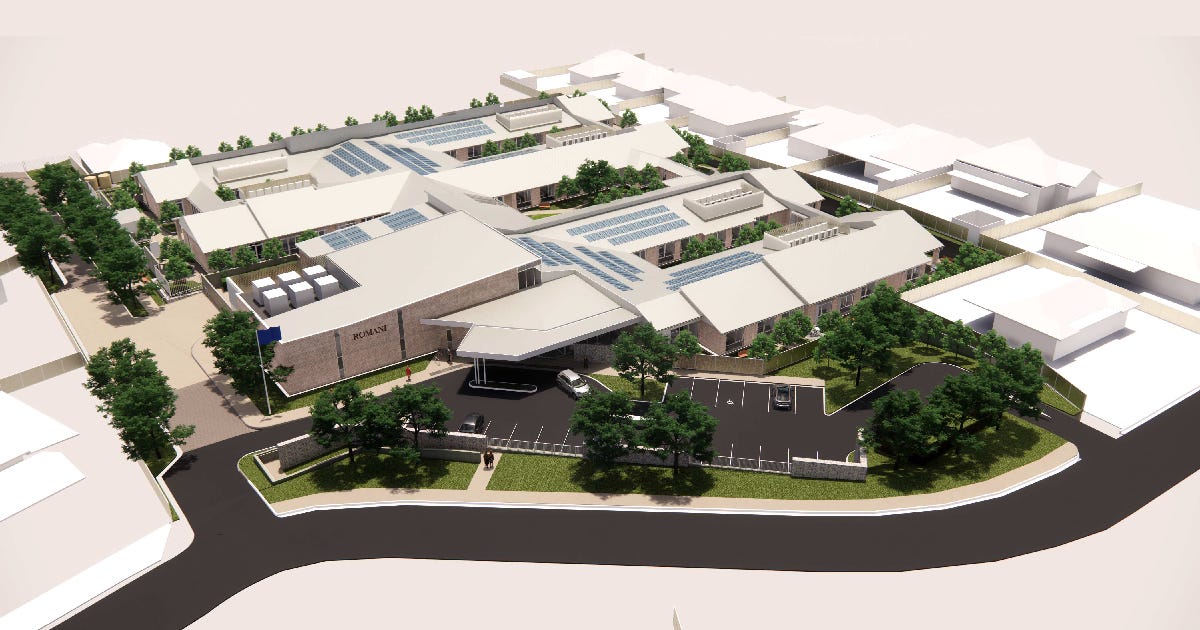 Plan deserved approval, assessment panel decides
The development was recommended for approval by the council's assessing officer.
Its design would be appropriate for a residential area, he suggested in his report, and RSL Care SA had made an effort to limit noise and overshadowing.
Assessment panel member Marc Voortman thanked the residents for their "structured and well considered" presentations, but sided with the developers.
"I don't take these sorts of decisions lightly ... (but) I think the application, as proposed, warrants consent," he said.
"I've seen plenty of aged care facilities that push the boundaries more than this."
Mr Kluge said RSL Care would hold a public forum for residents once a construction timeline had been established.
Outside the panel meeting, Ms Harris said residents would also get together in the coming days and decide whether to appeal the decision in the Environment, Resources and Development Court.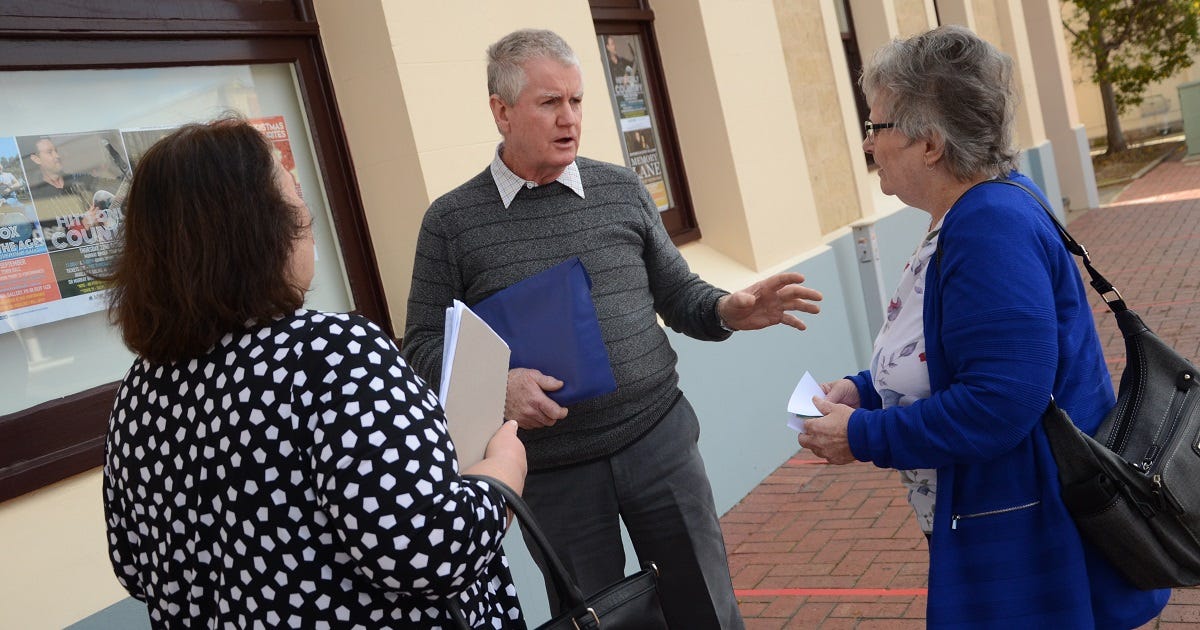 Photos of Gavin Lloyd-Jones (top), Jo Harris (second from top), Nathan Klinge (third from top) and residents including Phil Nutt (bottom): Peri Strathearn. Image: RSL Care SA.