Discover more from Murray Bridge News
The number-one news publication in South Australia's Murraylands, read by thousands of locals every week. Subscribe to our weekly email edition for free today.
Over 3,000 subscribers
Trees fall on car, house as windy weather whacks Murraylands
At least two trees have come down in Murray Bridge in Monday's gusty conditions.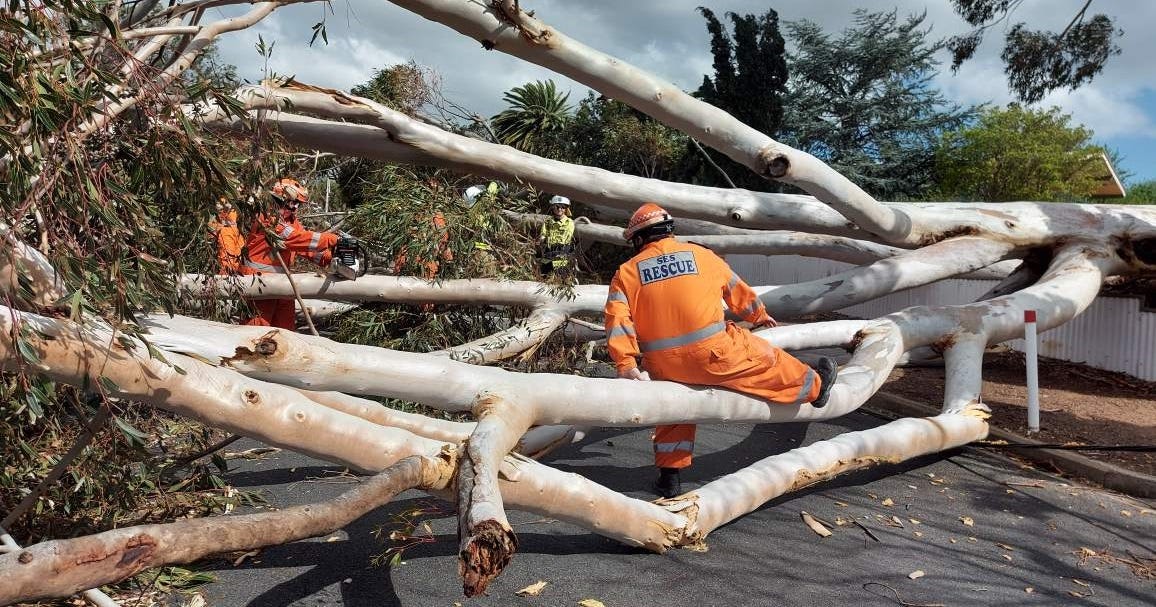 Trees have fallen on a house and a car in Murray Bridge as windy weather rushes through the Murraylands.
Carol-Ann Payne and a support worker had just got home and gone inside when they heard a tree fall on the worker's car, pictured, on Joyce Street.
"We'd only got out of that car less than five minutes prior," she said.
"We sat down to eat our lunch and heard a great honking crack, then a bang.
"The tree is so large it went across the road, trashed my front fence and crushed Bridget's car.
"We're lucky we got out."
The tree also took out power and phone lines, and Ms Payne and her visitors were confined to the house while emergency services waited for the electricity to be turned off.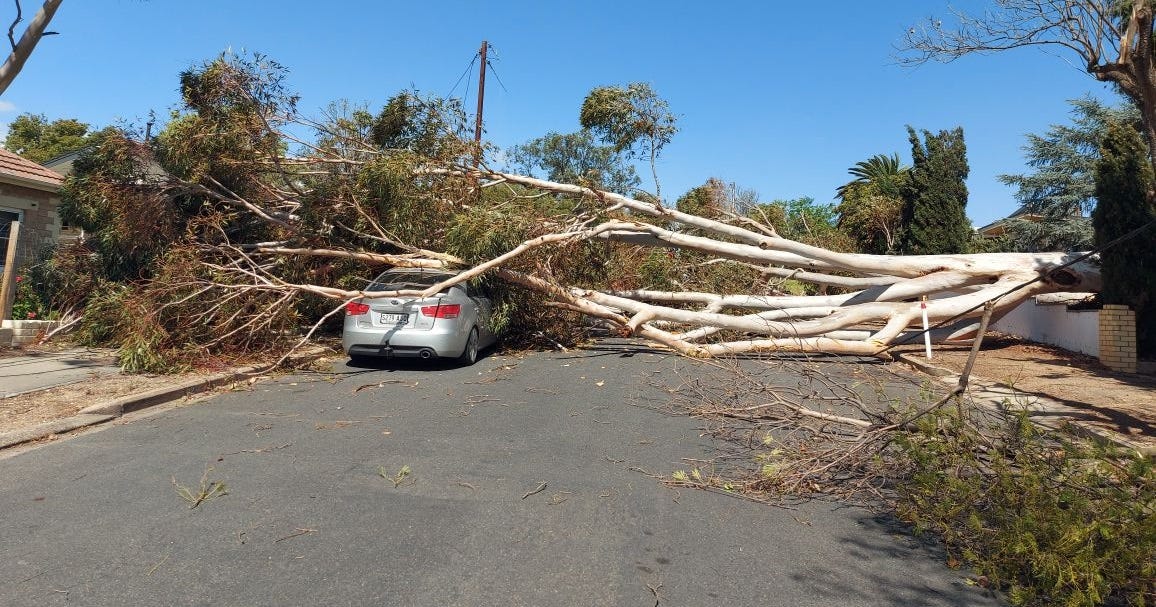 The State Emergency Service was also called out to Clifford Street, where a tree reportedly fell on the roof of a house.
Wind gusts exceeded 80km/h, says bureau
Wind gusts of more than 80 kilometres per hour were recorded at Pallamana around midday, according to the Bureau of Meteorology.
The bureau had issued a severe weather warning for the damaging winds at 10.30am on Monday, but only for other parts of the Murraylands, including Strathalbyn and Meningie.
Winds averaging 50 to 65 kilometres per hour were expected during the day in those areas, with gusts around 90km/h.
The SES advised people to move cars undercover or away from trees, to secure any loose items around their properties, and to stay indoors during any severe conditions.
Can you add to this story?
Murray Bridge News can't be everywhere at once – do you know more than we do?
Call or text Peri Strathearn on 0419 827 124 or email murraybridgenews@gmail.com.
Photos: Carol-Ann Payne.