Tragedy at Culburra reminds us all to be safe around railway tracks, SA Police say
Murray Mallee Superintendent James Blandford offers four steps we can all take this Rail Safety Week.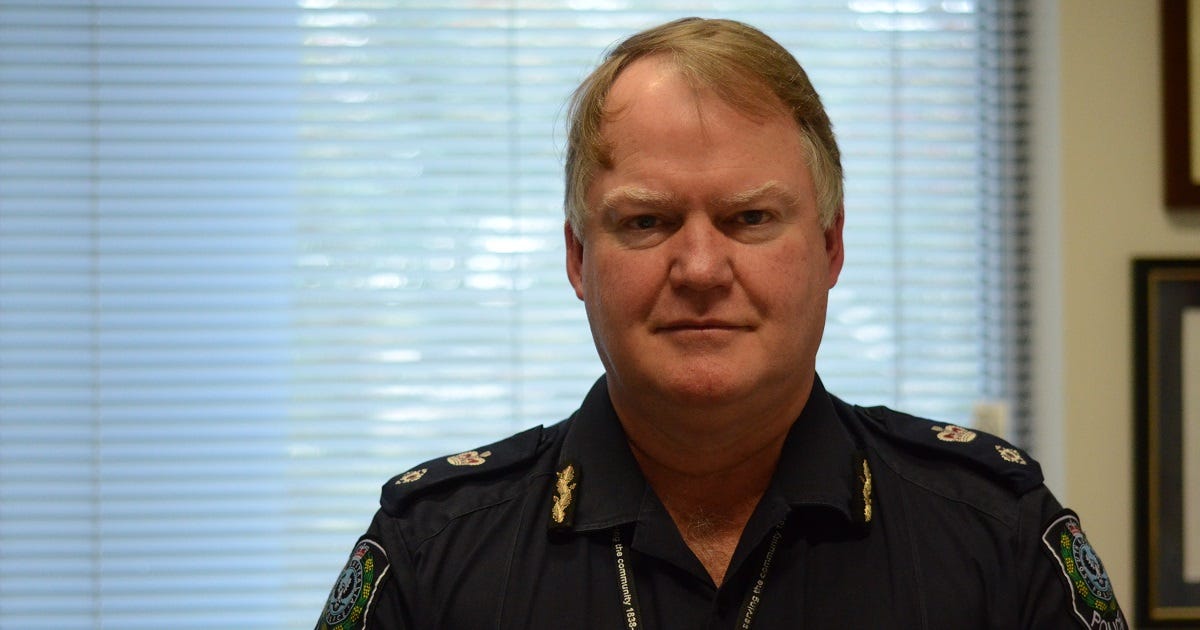 Two serious accidents have occurred on railway crossings in the Murraylands in the past year – that is two too many, SA Police Superintendent James Blandford says.
Police are reminding motorists of the tragedy of a Meningie man's death at Culburra on April 19, and another crash on a level crossing at Monarto, this Rail Safety Week.
After all, Murray Mallee Superintendent Blandford asked, how could such accidents happen?
"Perhaps you're not paying attention, you're tired, you think you can outrun it, you take a risk or misjudge it, or you think it's slow and lumbering and not travelling at 100 kilometres an hour," he said.
Not all accidents at level crossings were the fault of drivers, he said, but too many were.
"We've all seen the CCTV footage or GoPro footage of people who are clearly flaunting (the law at) level crossings – their destination is so important that they're willing to put their lives on the line," he said.
"Then you get tragic ones like Culburra: a truck comes off the highway and either he hasn't looked, he's tired, or he misjudged and in that split second of lucidness he realises."
It was frustrating to see people risk their lives on the road, he said; but more than that, it was sad to see communities and families torn apart.
Every serious crash was "brutal, confronting and depressingly nonsensical", and every death left loved ones who would ask themselves why: why them, why then, why there?
There was rarely a good answer.
In the case of accidents along railway lines, train drivers were often left with terrible psychological injuries, too.
"They leave the depot and know people are going to dice with death in front of them," he said.
"They're hyper-alert and hyper-stressed because of our stupidity on the roads.
"That's not fair.
"These are normal people, they've got families, they've got kids, they've got workmates."
SA Police recommend taking four steps to stay S-A-F-E around railway tracks:
Stay off the tracks

Avoid distractions

Follow instructions, and

Encourage others to be safe
Trains collided with motor vehicles or pedestrians 83 times in South Australia during the past year.
Another 132 near misses were reported on Adelaide's metropolitan railway network.
Photo: Peri Strathearn.