Discover more from Murray Bridge News
The number-one news publication in South Australia's Murraylands, read by thousands of locals every week. Subscribe to our weekly email edition for free today.
Over 3,000 subscribers
Thomas Foods International access road works to begin
A $14 million project will link Murray Bridge's new meat works to Mannum Road.
Editor's note: This is an example of the premium content which will be made exclusively available to paid subscribers once Murray Bridge News' premium subsription service launches.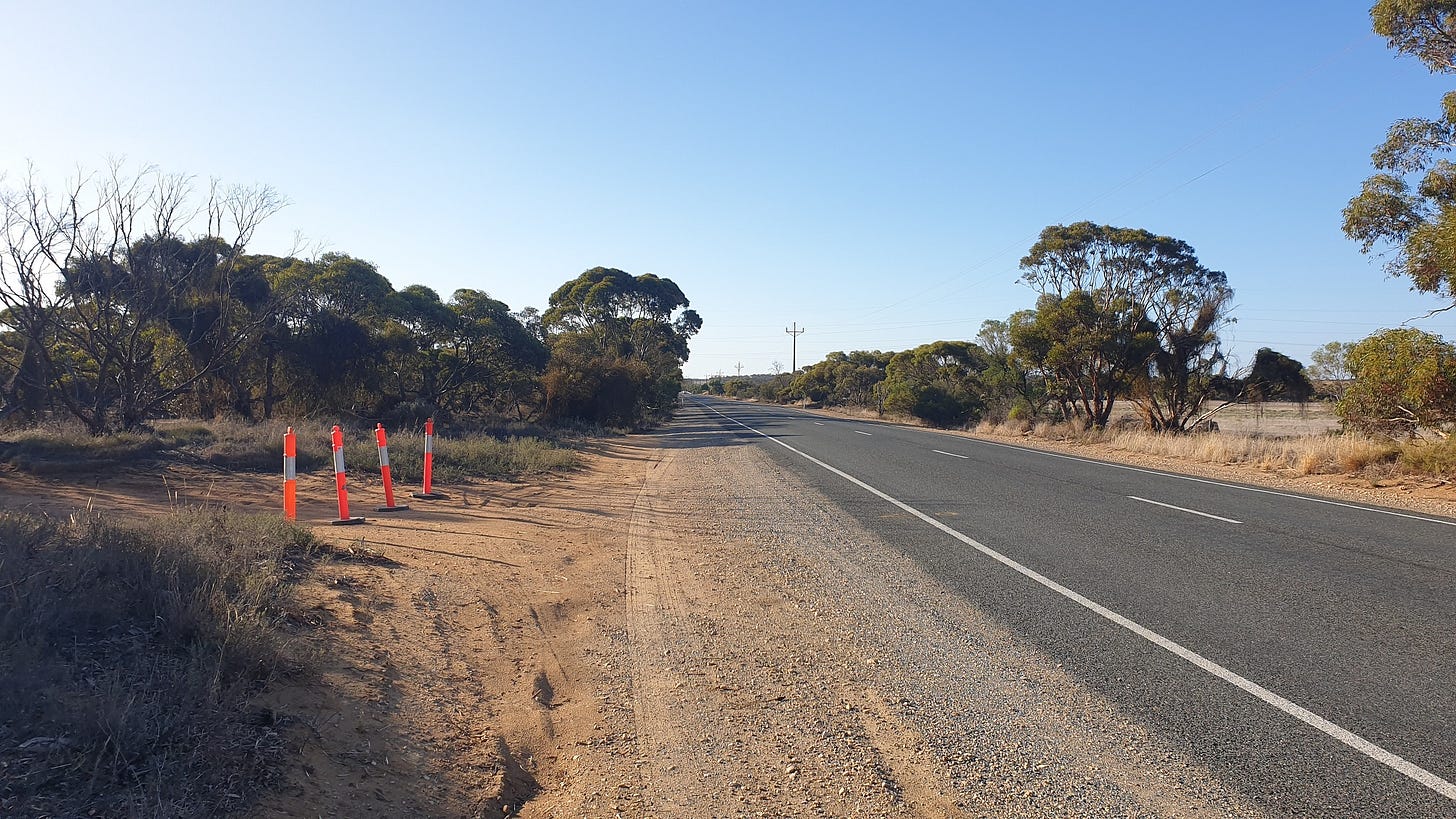 It may not look like much right now, but in time, one of South Australia's biggest companies will have its main entrance right here.
Thomas Foods International's new meat works at Pallamana, just north of Murray Bridge, will depend on a new road which will allow deliveries and 2000 employees to enter and exit via Mannum Road.
The road will begin just past the Mypolonga turn-off and connect with nearby Temora Lane.
On Friday, the Murray Bridge council put out a call for tenders from companies interested in building it.
Council chief executive officer Michael Sedgman said the tender would be awarded by the end of May and that construction of the road would begin in June.
It will take around six months to build, but construction of the new meatworks is still expected to start during the second half of this year.
Construction crews are expected to be granted access to use nearby Wilkin Road in the meantime.
Mr Sedgman said the fact the council had been chosen to award the tender recognised the "skills, capacity and enthusiasm" of its staff.
Just as the council had worked with TFI to find a solution to the odour problems of the early 2010s, it would work to make sure the road project succeeded.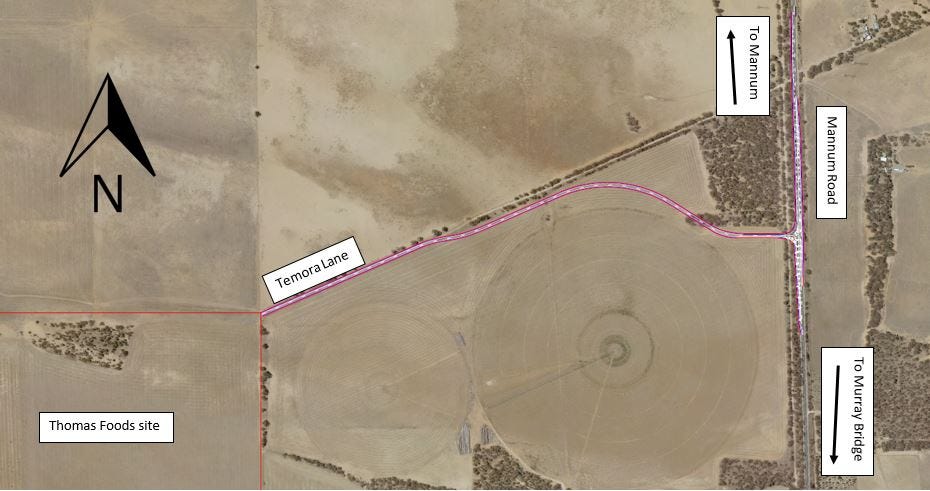 The Murraylands' federal and state MPs – whose governments have jointly committed $14 million to the connector road – also welcomed the milestone.
Member for Barker Tony Pasin said the project demonstrated the federal government's commitment to building road infrastructure that would unlock private sector investment.
"That investment will not only secure and sustain employment for thousands of South Australians, but it will also lead to benefits right across the supply chain, including to farmers," he said.
Member for Hammond Adrian Pederick said the state government was equally committed to regional roads.
The road project was announced last April, two months before TFI officially unveiled its plans for a world-class meat processing facility at the new site.
The facility will replace the one in Murray Bridge which was destroyed by fire on January 3, 2018.
Photo: Peri Strathearn. Map: Department of Planning, Transport and Infrastructure.