Discover more from Murray Bridge News
The number-one news publication in South Australia's Murraylands, read by thousands of locals every week. Subscribe to our weekly email edition for free today.
Over 3,000 subscribers
Tailem Bend teenager wins Young Achiever Award
Sallee Shepherd has been named an outstanding achiever for her community leadership.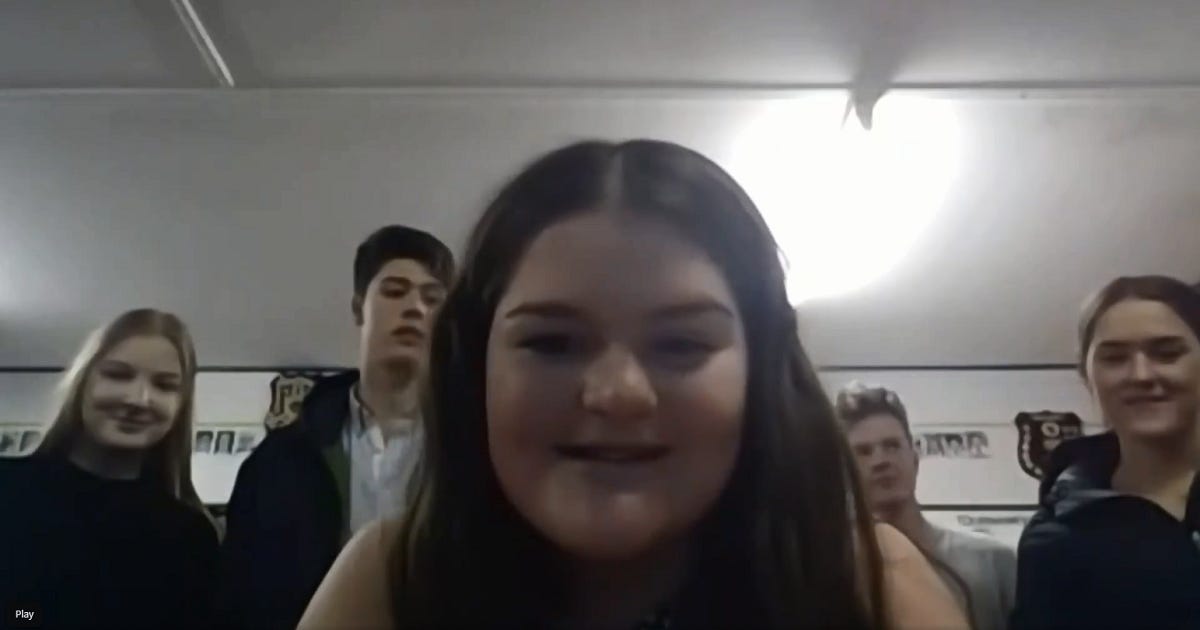 A commitment to making things happen in her community has earned a young achiever award for a Tailem Bend teenager.
Sallee Shepherd is the mayor of Murray Bridge's youth council, owner of small business Sallee's Cupcakes, a team captain and umpire with Tailem Bend Netball Club and a volunteer at the town's community centre, and was the driving force behind the installation of artworks at Railway Reserve themed around the Mem Fox book Where is the Green Sheep?
Her previous accolades already included an ADF Long Tan Award from Unity College and the River Murray Netball Association's Shirley Stephenson Award.
Now she has another one for the pool room: a state Young Achiever Award for leadership.
The award was presented by Scouts SA chief commissioner Jan Turbill and Seven News presenter Amelia Mulcahy during a webcast on Sunday.
Sallee covered her face with her hands after the announcement, hiding a big grin, as her assembled friends broke into applause.
"You don't do the things you do for these type of awards," she said.
"It's meaningful for my family and to really show my community that we can do good things if you just put your mind to it."
The youth council, in particular, had been able to do some "really cool, exciting projects" this year, she said.
"I think it's really important that we keep supporting kids, now more than ever, if they leave school and don't know what to do," she said.
Asked why she had contributed so much to her community, she pointed to her upbringing.
"I was brought up in a small town – it's all about community," she said.
"My family really pushed me to be a part of that community.
"I love being able to get around my peers and make things happen in such small regional places like Tailem Bend and Murray Bridge."
The award win will net Sallee a trophy and $2000.
Her nomination in two categories was announced way back in February, but an awards ceremony which was to have been in person in May was postponed.
Image: 7 News Young Achiever Awards SA/Facebook.