Surveillance system watches for natural-born (malleefowl) killers
Murraylands and Mallee volunteers are participating in a national experiment.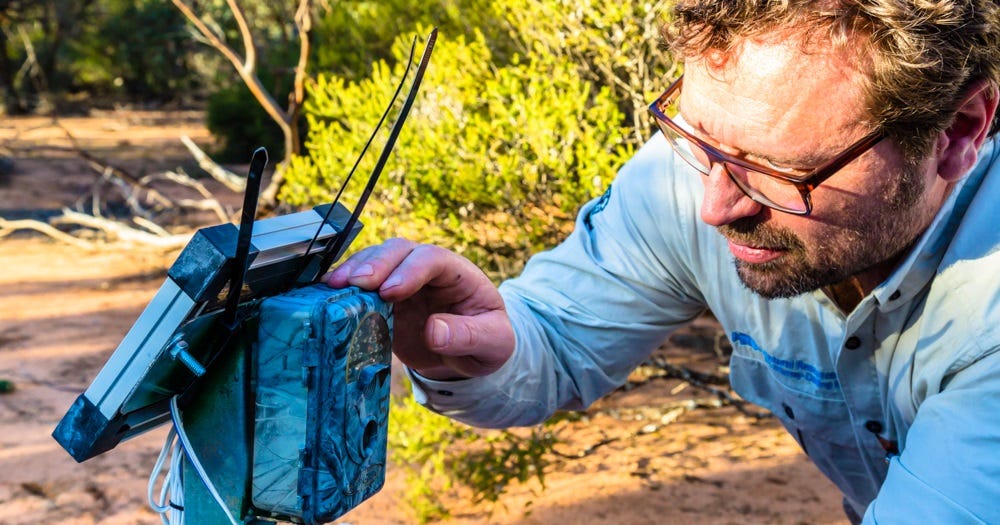 A network of surveillance cameras is helping prevent crimes in the Murraylands and Mallee – crimes against malleefowl, that is.
Scientists and volunteers have so far installed 48 cameras across the region, and sorted through 130,000 photos, in an effort to figure out how to protect the threatened native bird from foxes and other predators.
They also want to know whether the malleefowl can breed successfully in the absence of predators.
They are monitoring almost 30 nesting mounds – huge piles of sand and leaf litter the species builds instead of a nest – for the purpose.
Ecologist Craig Gillespie, pictured, said the effort was part of a national experiment by malleefowl and threatened species experts.
"The experiment uses predator activity data captured by monitoring cameras installed at malleefowl breeding sites and information about predator control provided by land managers around those observed sites," he said.
"Locations where predator control efforts are intense are compared with sites where there is little or no predator control effort in similar landscapes.
"Local context is very important ... as data accumulates our understanding of the drivers of malleefowl breeding at landscape and regional scales will improve."
As well as predator levels, the area of available habitat, rainfall and recent fire history were also important factors in malleefowl breeding, he said.
He thanked the dozens of volunteers who made the experiment possible.
Get involved: Call the Murray Bridge Natural Resources Centre on 8532 9100.
Photo: Natural Resources SA Murray-Darling Basin.