Discover more from Murray Bridge News
The number-one news publication in South Australia's Murraylands, read by thousands of locals every week. Subscribe to our weekly email edition for free today.
Over 3,000 subscribers
Spring weather makes rifle club meet a breeze
Nicole Edwards notched an achievement as Murray Bridge Rifle Club met at Monarto on Saturday.
This post was contributed by Murray Bridge Rifle Club.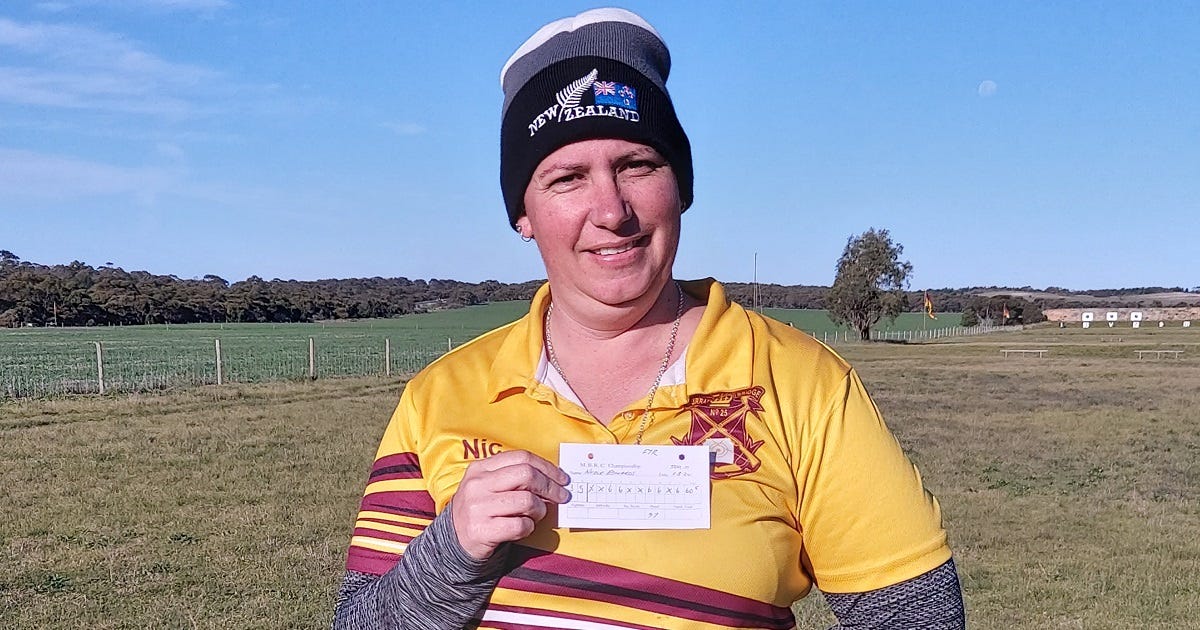 Thirteen shooters gathered at the Deed Range in Monarto on Saturday to contest the Murray Bridge Rifle Club championship at 500 metres, on a day that might easily have been mistaken for the beginning of spring.
The weather was sunny and pleasant with the wind coming from behind shooters, fish-tailing down the range.
The changes from left to right wind made competitors work hard for their scores, and work hard they did, with several stand-out results for the day.
Special mentions go to Greg Traeger and Nicole Edwards, who both shot possibles – the highest possible score – in their respective classes.
For Edwards, pictured above, this was her first possible shot within club competition.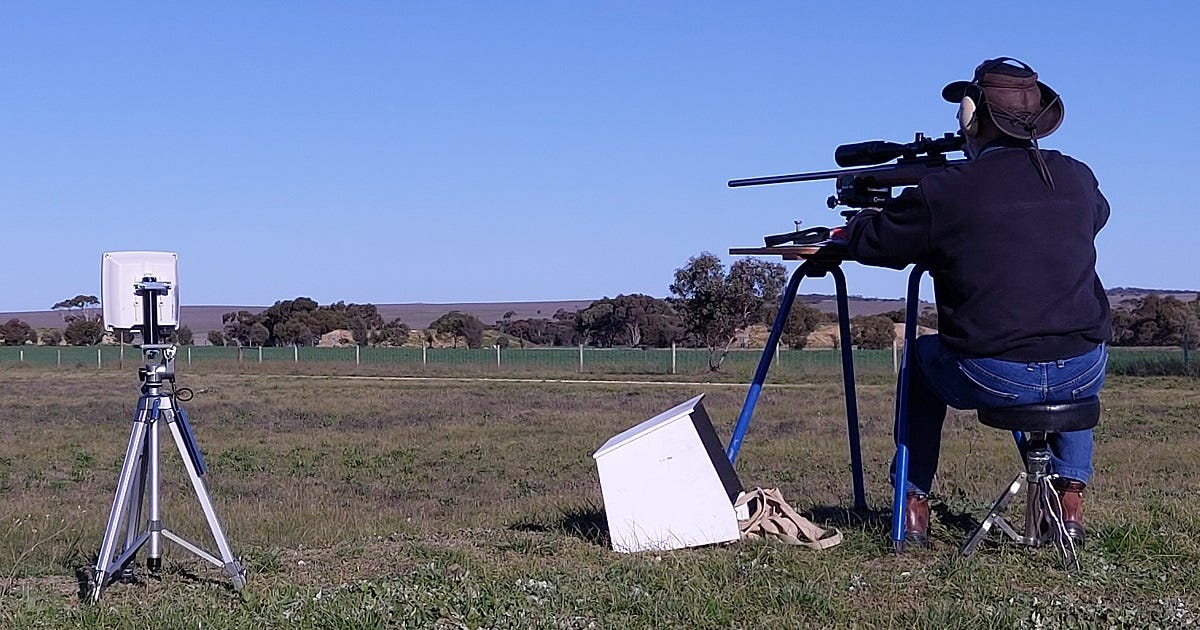 But the day's best overall scores went to Robert Paech in target rifle, who shot a pair of 49s, and Ian Elston in F-class open, with a 115.06, closely followed by F-class standard winner Peter Casley, pictured above, with 114.05.
Paech also took out handicap honours in target rifle while Ken Lynn won the day in F-class.
In a rather rare occurrence, there was no target rifle winner for the unenviable Magpie Award this week, but surprisingly the trophy was claimed in F-class by Ian Taylor with two birds during a difficult day at the office.
The resulting spin of the lucky wheel landed on 114 and so resulted in two winners, John Cranwell and Peter Casley, who had to split the lucrative prize.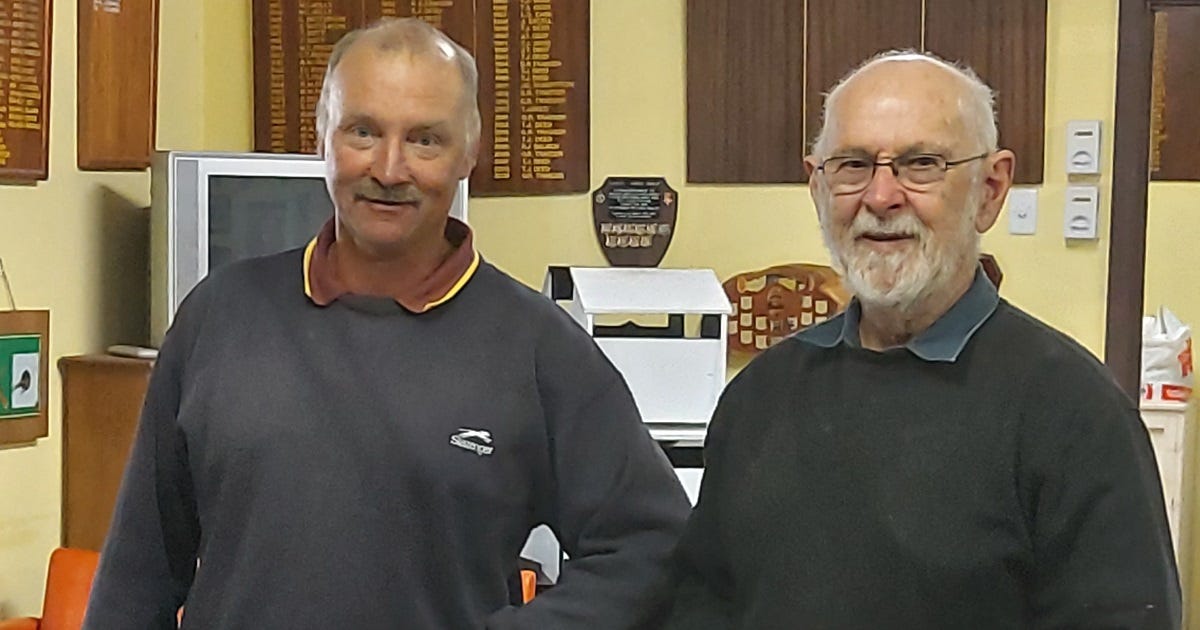 Over the next two weeks, competitors will shoot 700 metres twice in a row due to a program change which was required after the No. 2 DRA Championship was rescheduled.
Photos of Nicole Edwards (top); Peter Caseley (middle); and Greg Traeger and Rob Paech (bottom): Daniel Irvine/Murray Bridge Rifle Club.