Discover more from Murray Bridge News
The number-one news publication in South Australia's Murraylands, read by thousands of locals every week. Subscribe to our weekly email edition for free today.
Over 3,000 subscribers
Sports round-up: Rifle club holds pairs competition
Murray Bridge shooters have participated in a light hearted contest.
This post was contributed by Murray Bridge Rifle Club's Daniel Irvine.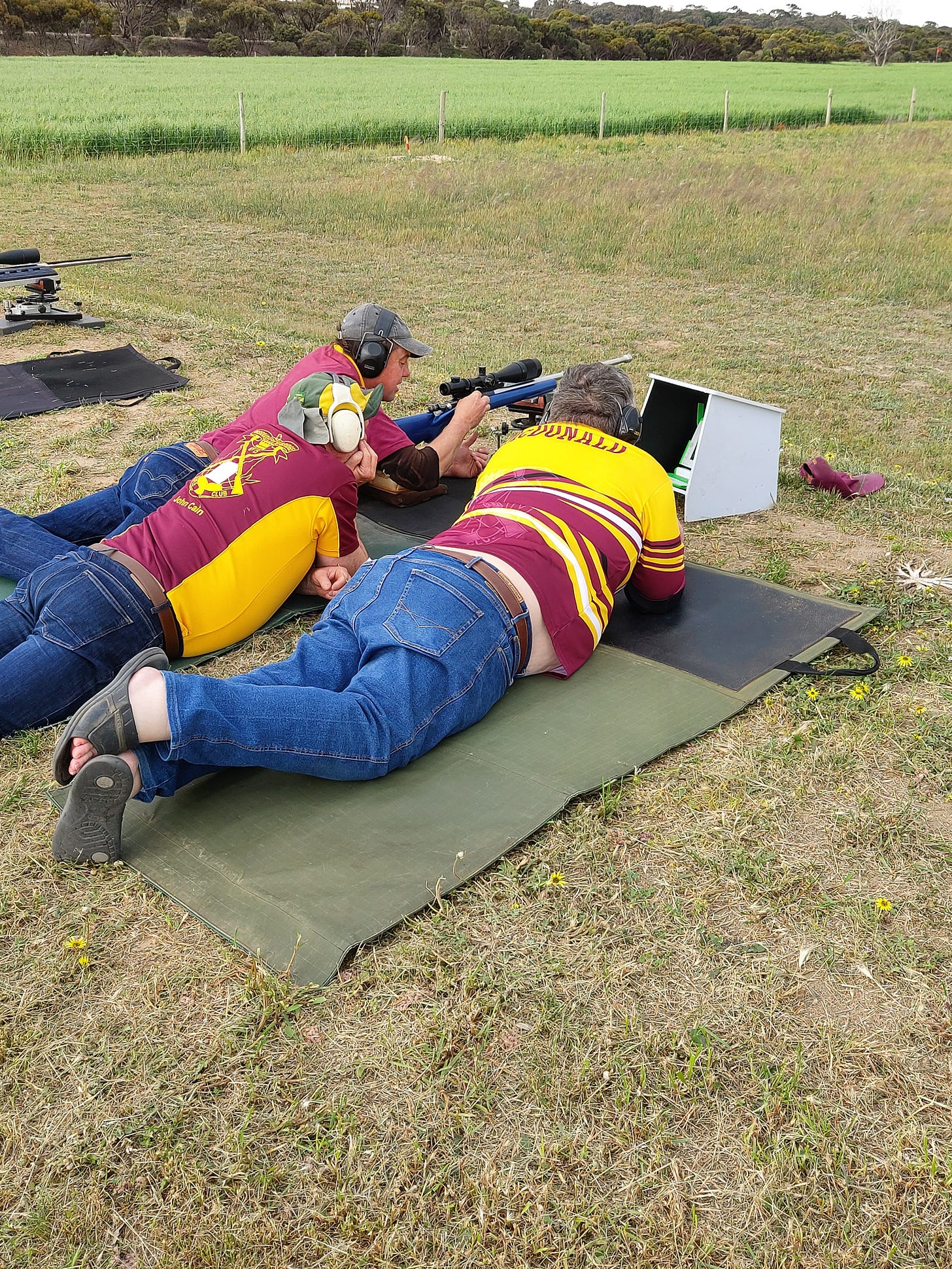 Nine shooters turned out to shoot from a range of 600 metres this past Saturday at the Deed Range at Monarto.
Unfortunately the club was shooting its annual pairs - or "pears" - competition, which meant that one shooter would miss out on this hotly contested but very fun event.
This year Wayne Halliday graciously bowed out of the running but still took the opportunity to get in some practice and join in the good spirits and good humour of the day.
For the event, pairs are drawn randomly from a hat - or in this case, a bucket - who then coach each other throughout the competition.
To account for different scoring systems between the two classes, everyone shoots for F-class points but teams self-handicap to try and reach the goal of 240 points.
However, teams must choose their handicap wisely as going over, or busting, is heavily penalised by the "one over, two back" rule.
The shoot started out quite calmly, which was surprising considering the wind earlier in the morning.
However, as the afternoon wore on conditions gradually got trickier and everyone had to keep an eye on a stiff breeze from the left that kept switching to downrange and back again.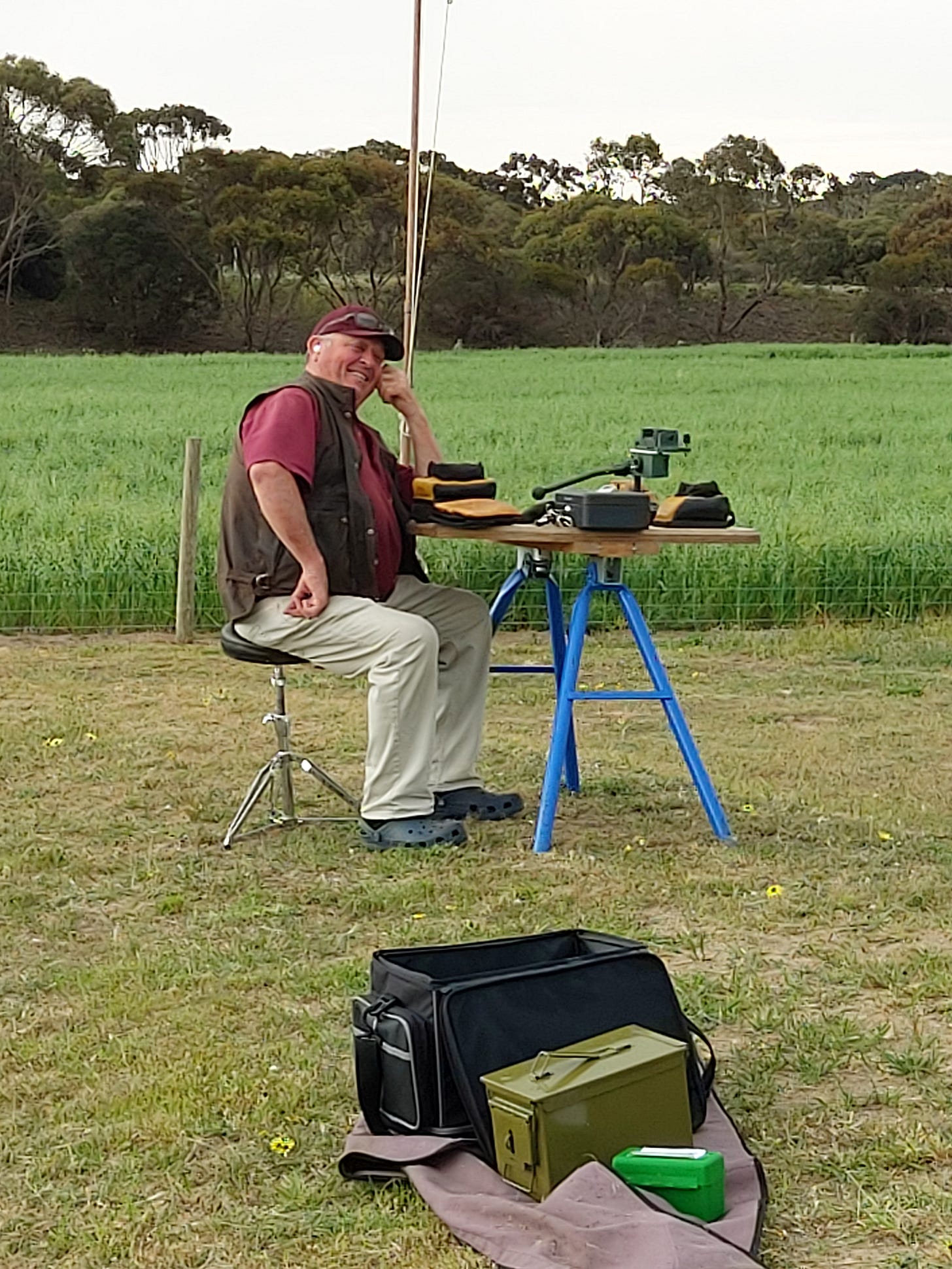 Overall results were quite close in the end, with only 12 points separating first from fourth.
The combination of McDonald and Paech - or Paech and McDonald, depending on who you ask - admirably brought up the rear, suffering severely from underestimating their ability and allowing too much handicap, busting by 12 and so finishing with a final score of 216.
Third place went to the pair of Heard and Harrison.
They shot very consistently, accumulating four 48s between them, but it was not enough, as their self handicap of 28 only brought them to a total of 220.
The excitement of the day only continued to build as it transpired that there was a tie for first place between the pair of Lynn and Cain and Traeger and Irvine, both of whom amassed 228 points overall.
The Traeger-Irvine combination did so surprisingly, by losing 12 points for busting by six.
But a quick consultation with the club's handicap officer confirmed that in such a situation the constitution states that the win goes to the team with the greater handicap, giving the win to Traeger and Irvine by the barest of margins.
Stand-out scores for the day were Ken Lynn and David McDonald with a 58 each, Rob Paech with a 56, and Greg Traeger with a 55, helped by his teammate's first coached possible using the TR scoring system.
Congratulations go to all the shooters who attended and had a refreshing, yet challenging break from the club's standard championship rounds.
There is no programmed shoot next week due to the SARA AGM being held at the State Range at Lower Light.
Shooting will return the following week at 400 metres.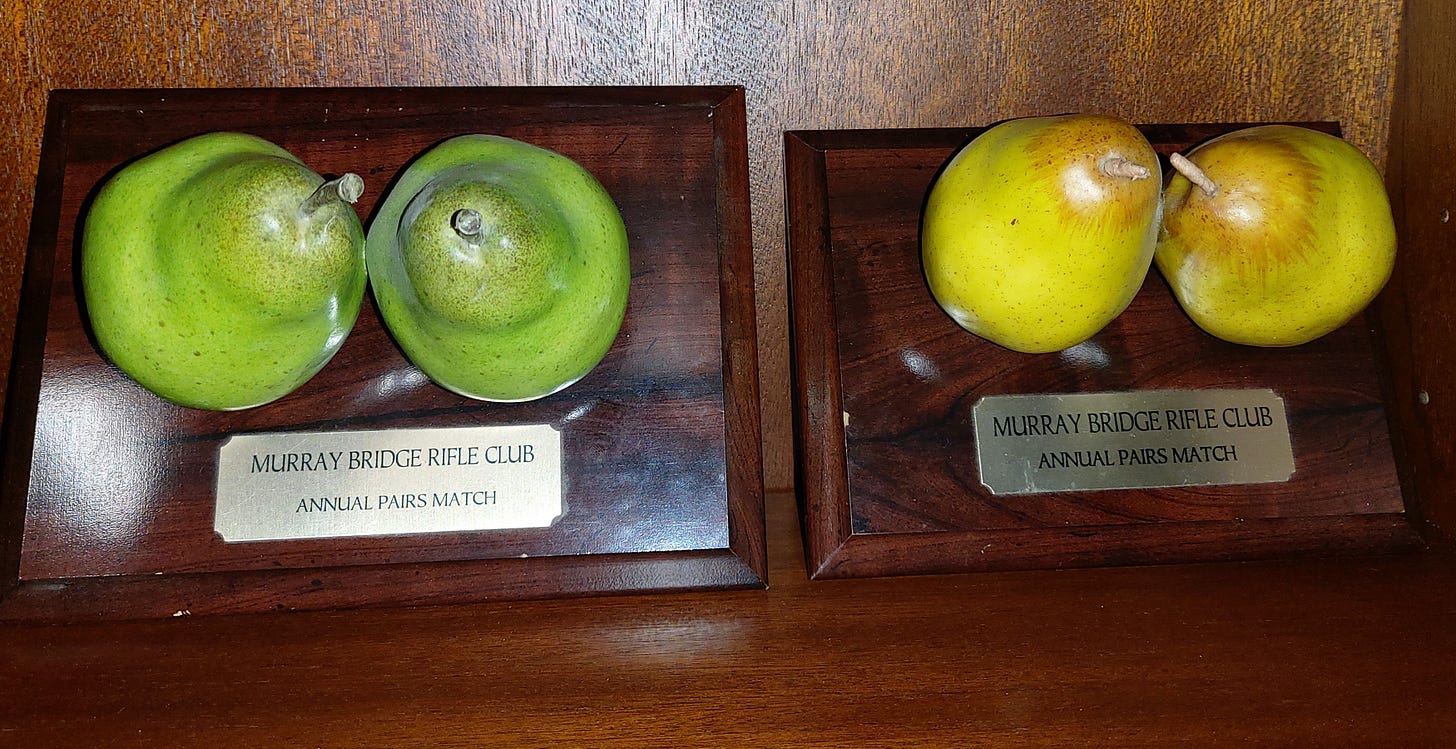 What's been happening at your sports club?
Murray Bridge News is happy to share news, results or photos from sporting clubs throughout Murray Bridge and the surrounding region, free of charge.
Email murraybridgenews@gmail.com or call Peri Strathearn on 0419 827 124 if your club would be interested in having something published.