Discover more from Murray Bridge News
The number-one news publication in South Australia's Murraylands, read by thousands of locals every week. Subscribe to our weekly email edition for free today.
Over 3,000 subscribers
Sports round-up: Jervois Bowling Club raises $3000 for Legacy
A side of locals - plus one ring-in - has taken out an annual fundraiser on the green.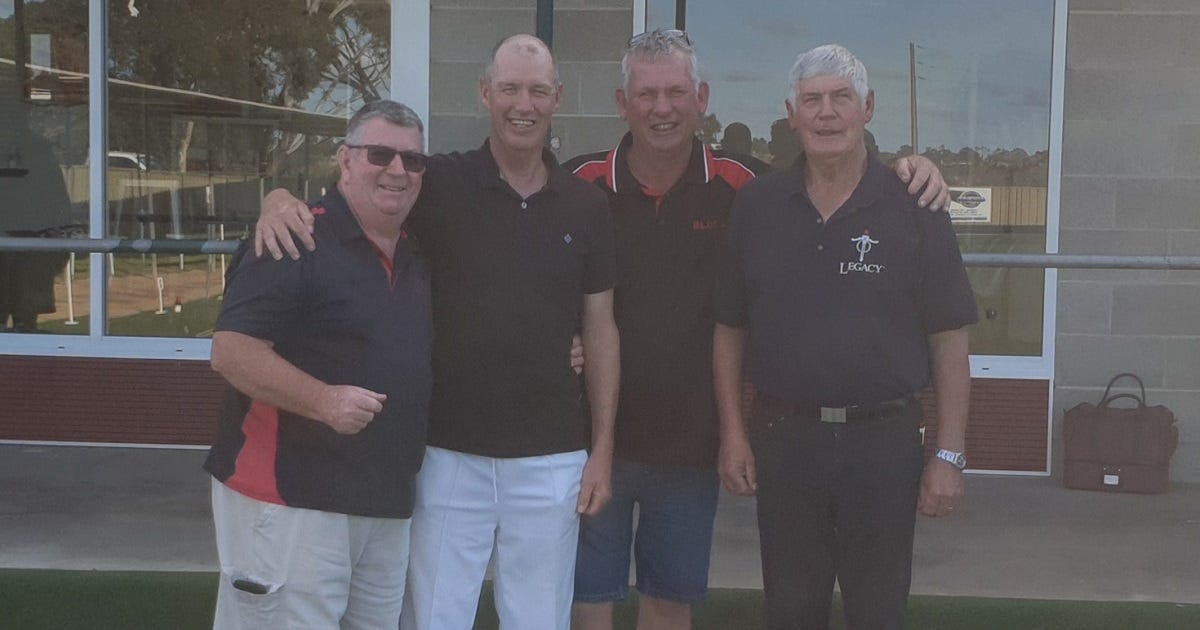 Jervois Bowling Club held its annual Legacy Day on Monday, raising more than $3000 for the widows and families of injured or deceased defence service personnel.
As well as teams from the local Lower Murray Bowling Association, teams from the Mallee, Hills and Fleurieu – 20 in total – competed for prize money donated by local businesses.
Long's Sand and Metal, Minge Funerals and Murdoch Insurance Brokers were the major sponsors, and many other local businesses such as Daish Irrigation, DJ Auto, Bridgestone Tyre Service, Tradelink and Bunnings also contributed raffle prizes and vouchers which were well supported and helped make an outstandingly successful day.
Participants were treated to perfect weather conditions and the greens were in top condition, making for a great day's bowling.
The day was made of two games of 15 ends each, either side of a superb lunch provided by the Jervois ladies with ham provided by perennial contributor Len Gommers.
At the completion, scores could not have been any closer, with three teams tied on 80 points each.
A countback ensued with RSL being pipped by a single shot by a local Jervois side with a Murray Bridge ring-in.
As is the usual custom, both the winners and runners-up donated their winnings back to Legacy to complete a successful day.
Contributed by Derek Vanderzon, Jervois Bowling Club.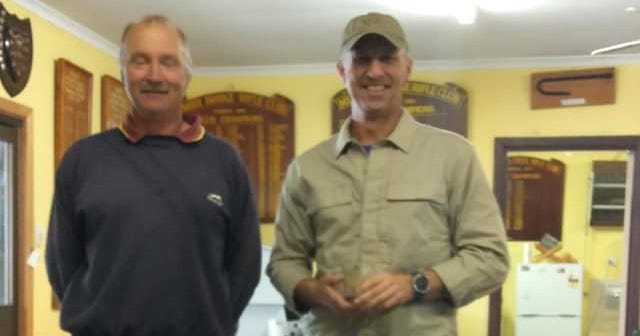 Returning shooter performs well in F-class
On Saturday, 14 Murray Bridge Rifle Club members competed in the next stage of the club's annual championship at a range of 400 metres.
The day was cool with a brisk, quite strong right wind.
The strength was quite constant but inclined to change direction quite suddenly, catching the best of shooters.
In the first round Rob Paech shot a brilliant 50.07 followed with a 47.02 in his second round for a score of 99.09, making him not only the top off-rifle shooter in target rifle but also the handicap winner with a total score of 109.1.
Mark Nesti, pictured, returning to the club after a busy time at work, was top of rifle in F-open, with an off-rifle score of 115.08, as well as the F-class handicap winner on the day with a total score of 129.9.
Pete Casley was top of rifle in F-standard with 56 out of 60 in his first round for a total off-rifle score of 109.06. 
Next week is the Number Two District Rifle Association AGM, to be held in the Mount Barker clubhouse with a 10am start and followed by a shoot at double 600 yards to determine who the DRA's SARA medal winners for 2019-20 will be.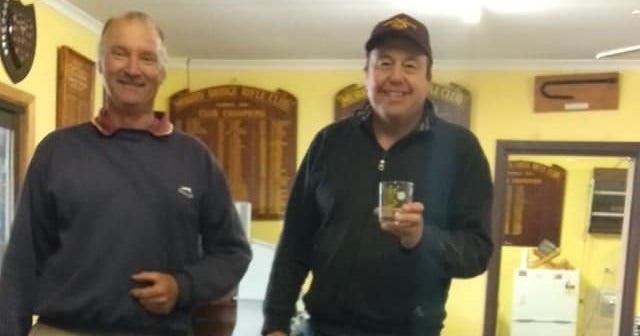 Contributed by Gordon Harrison, Murray Bridge Rifle Club.
What's been happening at your sports club?
Murray Bridge News is happy to share news, results or photos from sporting clubs throughout Murray Bridge and the surrounding region, free of charge.
Email murraybridgenews@gmail.com or call Peri Strathearn on 0419 827 124 if your club would be interested in having something published.