Discover more from Murray Bridge News
The number-one news publication in South Australia's Murraylands, read by thousands of locals every week. Subscribe to our weekly email edition for free today.
Over 4,000 subscribers
Sports Reports: Octogenarian tennis team performs well at Swan Hill
Plus the latest from Lower Murray lawn bowls, Murray Bridge Speedway, Murray Towns cricket and the Coorong Cats.
This post includes contributions from Jack Reddin, Derek Vanderzon, MMS Media, the Murray Towns Cricket Association and Commshake.
Seniors team proud of results in masters tennis competition
In a moment of madness, the victorious Berri Bovver Boys from t'Bridge have decided to escape the flooding and swim upstream to Swan Hill in the middle of summer in the middle of Australia.
Silly boys: they should have known better.
Undaunted, they garnished seven members and practised together, then lost two members to injury/illness – they were geriatrics after all – and, at the last minute, gained another.
They got kicked off their riverside lawn courts to avoid getting their feet wet, so they practised elsewhere, and after being rebadged as the TSSA 70 (2), headed off wondering what they had done.
They also naturalised two Victorians from Portland.
One could not stand the pace and changed his name from Bruce Elijah to Moon Boot Elijah – see photo – but he turned up anyway, so was put in charge of all off-court duties.
Captain Jack Reddin, 81, new boy John Cockshell, 83, Owen Morrell, 82, John Owens, 70, Theo Weinmann, 82, David Bilson, 84, and "Moon Boot" Elijah were the team members, all from the Murray Bridge district except for Portland Dave and Boot.
Despite the heat and the disparity in ages, they played their socks off and won 24 sets and lost 27, and could not be prouder.
Meanwhile, in the recent Australian Seniors Tennis Championships at Swan Hill, a combined Murray Bridge/Victor Harbor team has finished a respectable fourth.
The 60-to-70-plus age group team consisted of Rosemary Daish, Helen Redden, Kathy Pfeiffer and Jeanne Weinmann from the Murray Bridge district and Val Klemasz from Victor Harbor.
The team played against teams from Victoria, the ACT and South Australia and won three of five minor round matches, finishing equal third on points.
After winning the first play-off match, the team lost the next two play-off matches to finish fourth overall.
Jervois Bowling Club has eyes on finals
Jervois have kept their finals hopes alive for at least one more week with a hard-fought four-shot win over RSL in Friday night's triple-header in Murray Bridge.
Graeme Herbert again led the way for the winners, with his rink of Graham Schenke, Rod Harris and Jeremy Scannell five-shot winners over Jason Sipos, David Graham, Kerri Bolt and Dale Neal.
Herbert had the early ascendancy, but Sipos got back into the contest by winning nine of 11 ends from the eight end, but in most cases he could only muster singles.
Herbert picked up a three and a two before Sipos again responded to claw within two shots.
A four to Herbert was the final nail as he went on to win by five shots, with the time called after 20 ends.
Sipos would have been rightfully disappointed to win 12 ends but still come up short.
Rodger Zarantonello, Steven Kroehn, Graham Fromm and Bob Sollet were on top early against Allan Wooldridge, Anne-Marie Kuchel, Karen Kneebone and Gillian Newell when they skipped out to a 9-3 lead but had to win the final two ends after the scores were tied at 14 all after 19 ends – a one and a two got them over the line.
David Thiele, Noel Kneebone, Max Wilkin and David Newell kept RSL in the hunt for most of the night in their 17-13 win over Tim Hicks, Derek Vanderzon, Russel Schutz and Denis Hicks, but their 10-shot lead after 13 ends was slowly whittled away, with Hicks winning five of the last six ends.
A dead end and some slow play meant time was called after 19 ends.
This time it was Hicks who won 11 ends to eight but was on the wrong side of the ledger.
Meanwhile, Tailem Bend consolidated their position, jumping to second with a vital 59–50 win over Mannum, getting up on two rinks.
Sam Shepherd, Damien Ackland, Trevor Koop and Matt Hogan were 24–16 winners over Terry McDonnell, Tom Towns, Kelvin Newman and Trevor Dicker, although this result was perhaps closer than it should have been, with Shepherd dropping five shots in the last two ends despite being well in control of the contest from the start.
A strong finish from Travis Schenke, Merv Stevens, David Hoare and Stuart Rooke over Graham Wakefield, John Howe, Stephen Gregory and Adrian Bishop saw them run out 20–17 winners.
After trailing six to 15, a four on the final end put them in front for the first time, with a 12-shot turnaround.
Lynton Jones, Ron Van Tijn, Garry Fowler and David Evans were shot for shot all night with Duane Edwards, Rob Hales, Brett Reschke and Scott Chandler before winning 17–15 to savage two points for Mannum.
In the final game, Murray Bridge were too strong for Karoonda, winning on two rinks 63–51.
Jack McCarthy scores double feature win at speedway
In the latest round of the track championship at Murray Bridge Speedway on Saturday night, Jack McCarthy, Ryan Alexander and Brendan Zadow all claimed two podium results.
McCarthy was victorious in both the winglesss sprint A-main and round four of the Blackjack Speedcar Series.
In the main event, the wingless sprint A-main, the track took rubber after over 30 races and windy conditions on the night, making the race a little one-lane in the final stages.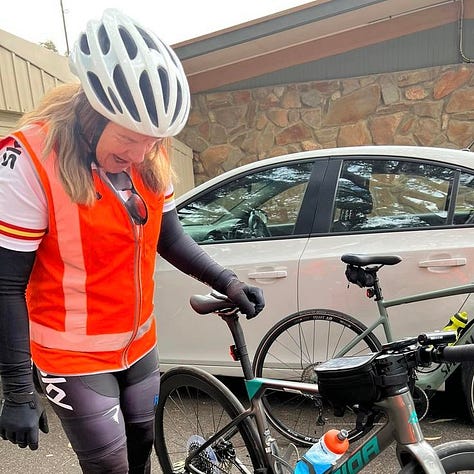 Murraylands cyclists join in with the Tour Down Under
Members of the Murraylands Cycling Club and other cyclists from the Murray Bridge Derailleurs have taken part in several events during this year's Tour Down Under.
Local and club secretary Michelle McNeil volunteered to marshal at several events during the tour.
Jason Woodard, Jai Fielke, Ryan Boyd, James Hand, Adam Bright and Zac Liebich competed at two criteriums held by the Norwood Cycling Club on January 15 and 16, with Liebich starting off proceedings on Sunday in the junior D grade, racing around the Victoria Park circuit for 10 minutes.
Club vice president and Jervois resident Adam Bright started in the men's E grade; and Woodard, the outgoing club president, competed in the men's A grade laps along with Fielke and Boyd, both Unity College old scholars, with the former having moved to Adelaide while training with the South Australian Sports Institute and the latter living at Strathalbyn.
Locals Dale Manson, Craig Morrison, Andrew Beattie, Bright and Phil McGee took part in the Challenge Tour, which tested even the toughest legs between Norwood and Campbelltown on Friday, hours before the world's best took on stage three of the Tour Down Under men's race.
In an event first, the ride was held on closed roads, with timing, nutrition stops and mechanical support also provided for all participants.
Three huge climbs – Norton Summit, Checker Hill and Corkscrew Road – featured.
Entrants for a Night Riders Criterium race on Saturday were by invitation only to riders currently registered to race in the National Road Series, including Jai Fielke and Ryan Boyd, in the Van D'am squad, and Jason Woodard, riding for RoKit Racing.
Murray Towns Cricket Association wins against Great Southern
The Murray Towns Cricket Association (MTCA) had a good win against Great Southern in round 12 of the Meyer Shield over the weekend.
The final score was MTCA 8/187, Great Southern 166.
MTCA had one win and one loss across the weekend.
Coorong Cats debut their new look
The Coorong Cats, a new member of the River Murray football league and netball association, has released a short video to showcase the club's culture, values and facilities.
The club is an amalgamation of clubs from Meningie and Border Downs Tintinara, who combined at the end of the 2022 season to create more opportunities for players, members, volunteers and the broader community.
Coorong Cats club president Michael Kempe said that the video had created a buzz across the district, with communities from Meningie, Tintinara, Coonalpyn and the smaller districts in between all represented.
"We're excited about how everything has come together, and we can't wait for the season to begin," he said.
The Coorong Cats' new uniforms and club merchandise – in schmick navy and white – have also been well received.
---
Email your sports reports to peri@murraybridge.news or call 0419 827 124.
You can help keep local stories like this one free for everyone to read. Subscribe to Murray Bridge News today and support your independent, locally owned news service, plus get access to exclusive stories you won't find anywhere else, from just $5 a month.