Discover more from Murray Bridge News
The number-one news publication in South Australia's Murraylands, read by thousands of locals every week. Subscribe to our weekly email edition for free today.
Over 3,000 subscribers
Road trip with Hans: Australia's favourite German cabaret performer visits
The Network 10 limelight has been shining on Monarto Safari Park and The Bend Motorsport Park.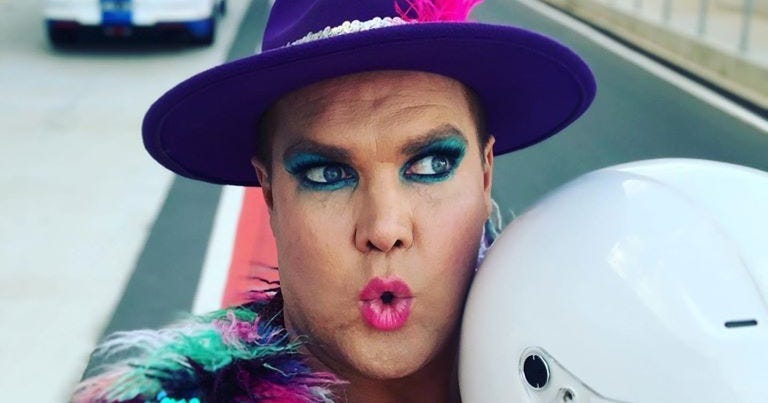 South Australia's favourite German cabaret performer has spent a dazzling day in the Murraylands as part of a campaign to welcome tourists back to the region.
"We're coming to you this morning from the mighty Murray way, darlings," he announced on Network 10 morning show Studio 10 earlier today.
Wearing a "Carole Baskin-inspired" pink tiger-print leotard, he recounted a visit to Monarto Safari Park – "it's closed at the moment but, you know, my celebrity connection, they let me in" – during which he played an accordion solo for the chimpanzees.
He also completed a few hot laps of the track at The Bend Motorsport Park, and interviewed marketing manager Michael Rossi for Network 10's audience.
"We're only an hour and a half out of Adelaide," he said.
"This is the great thing about this tour: we've seen so many amazing experiences and really you could do them in a day if you didn't want to stay overnight."
Local tourism operators are hoping for a busy long weekend this weekend as COVID-19 restrictions begin to ease.
Photo: Hans.