Discover more from Murray Bridge News
The number-one news publication in South Australia's Murraylands, read by thousands of locals every week. Subscribe to our weekly email edition for free today.
Over 4,000 subscribers
Regional rowing centre will be centrepiece of Sturt Reserve
Murray Bridge Rowing Club has revealed its plans for a new, $2.5 million facility.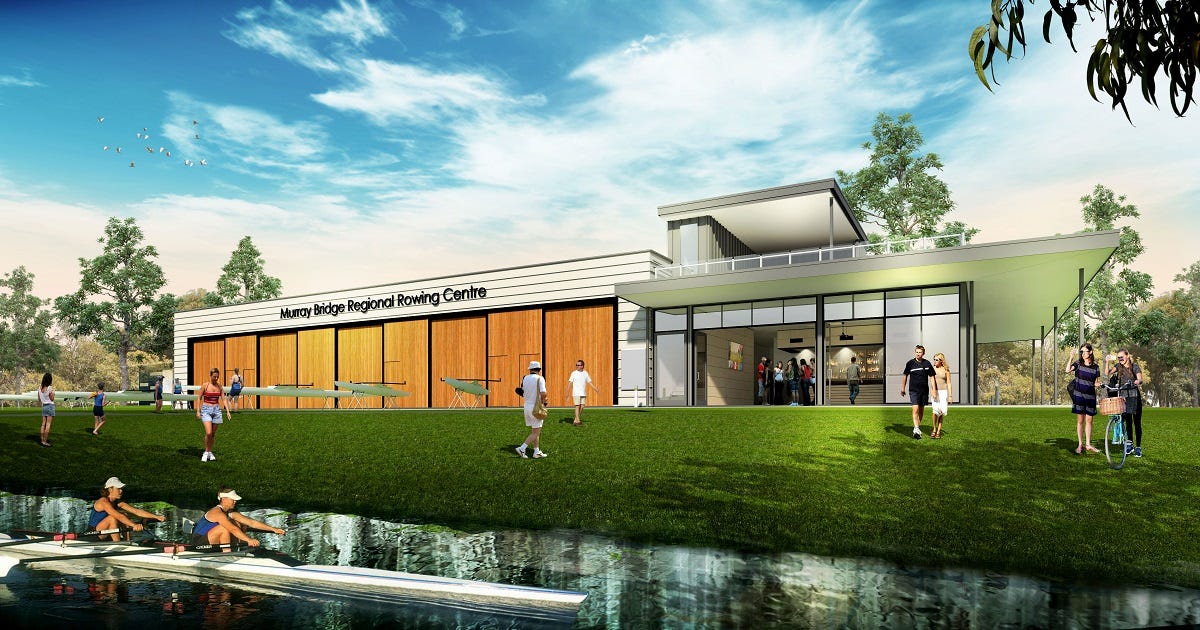 A $2.5 million rowing centre will finally be built in Murray Bridge after the city's council and the state government agreed to chip in funding.
Work on the Murray Bridge Regional Rowing Centre will start within days at Sturt Reserve, almost two years after the local rowing club first received federal funding to build new clubrooms.
The latest plans now include a function centre, public toilets and an artistic nod to the club's Olympic history alongside the storage sheds and race control tower previously proposed.
A dedicated landing will also be built on the river's edge, in front of the facility.
The council will contribute $1.6 million to the development, the state government $360,000 and the federal goverment $497,000 it had previously announced.
Construction is due to be finished in November.
Rowing club president Craig Christian said the facility would be used by crews from Adelaide as well as locals, both for practice and regattas.
"Murray Bridge has arguably the best river rowing course in Australia, and it is fitting that the first regional rowing centre in South Australia is planned for our town," he said.
Council chief executive officer Michael Sedgman said the facility would be a centrepiece of Murray Bridge's coming riverfront redevelopment.
"We hope to honour a passion for rowing passed down for generations in our community by supporting athletes and Olympians of the future with the facilities they deserve," he said.

"It's a great way to pay tribute to the Murray Cods who first brought Murray Bridge fame and glory on the world stage over 100 years ago, and the rowing club that produced talented three-time Olympian and two-time Olympic medallist James McRae."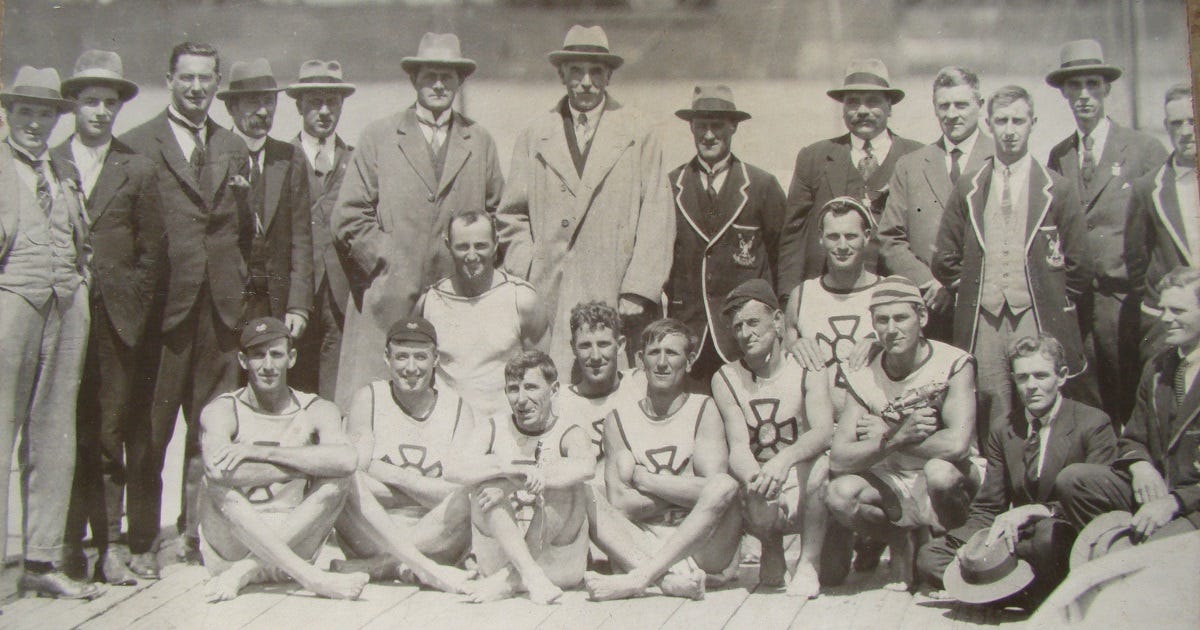 Club's proud history points to promising future
Murray Bridge Rowing Club traces its history back to 1909, making it one of the oldest clubs in South Australia.
The Murray Cods first won an interstate eights rowing championship in 1913, and the first Kings Cup – now the most prestigious prize in Australian rowing – in 1920.
Under coach Teddy Higgs, the Cods' overcame poverty, prejudice and personal tragedy to make an appearance at the 1924 Olympic Games, a period since immortalised in the documentary film Paris or the Bush.
Murray Cods Drive, which runs along the riverfront at Sturt Reserve, was named in their honour.
The club has continued to produce nationally competitive rowers ever since, including – most notably – McRae, a world champion and Olympic silver and bronze medallist.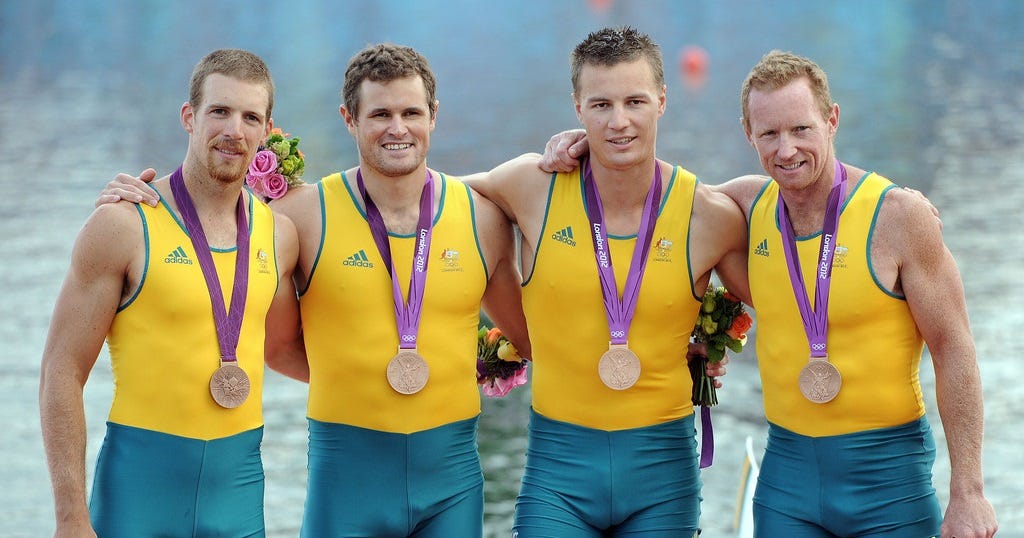 Fourth time's the charm for rowing centre plan
The club had originally planned to build a new facility in 2012, in conjunction with the Murray Bridge Club, but was unable to start construction before approval lapsed two years later.
It had a second false start in 2015, after it was granted a lease over an area of land alongside the community club; and a third in 2018, after the federal funding was awarded and the lease area was fenced off.
Federal MP Tony Pasin welcomed the news that the development would go ahead at last.
"Not only is this great news for local club members, but for the wider economic benefit of the Murraylands," he said.

"It will create a destination for rowing and attract visitors from all over the state and the nation.

"I can't wait to see the construction underway."
Concept image: Rural City of Murray Bridge. Photos: Murray Bridge Rowing Club.