Discover more from Murray Bridge News
The number-one news publication in South Australia's Murraylands, read by thousands of locals every week. Subscribe to our weekly email edition for free today.
Over 4,000 subscribers
Police news: Teen cops $2200 fine for speeding on freeway
Plus a man is airlifted to hospital after a boat accident and police launch a new road safety campaign.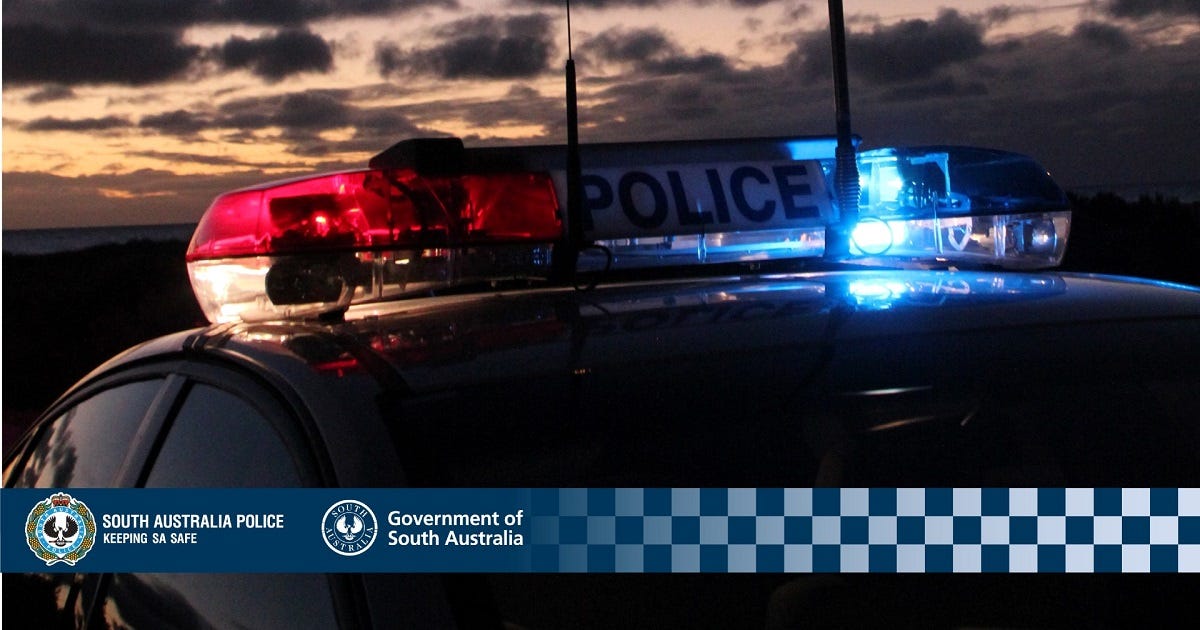 A teenager has been fined more than $2000 after being caught speeding on the South Eastern Freeway.
Murray Bridge police clocked an Amarok dual-cab ute on the freeway at Monarto around 5am last Thursday.
It was allegedly doing 169 kilometres per hour in the 110 zone.
Officers disqualified its driver, a 19-year-old from Findon, from driving for six months.
They fined him $2192 for exceeding the speed limit and breaching the terms of his provisional licence.
Man injured in boat accident at Nildottie
A 35-year-old Nildottie man is recovering in hospital after being run over by a boat on the River Murray on Sunday.
Paramedics and police were called down to the river at Nildottie around 5.30pm after reports two people had fallen out of a four-metre fibreglass boat with an outboard motor.
The Nildottie man had been struck by the boat's propellor and was airlifted to the Royal Adelaide Hospital with non-life-threatening injuries.
The boat's driver, a 31-year-old Walker Flat man, was taken to Mannum Hospital as a precaution.
Marine safety inspectors will take a close look at the boat on Wednesday.
Surprising road safety campaign launched
Meanwhile, SA Police has launched an advertising campaign encouraging people to think about the consequences of their actions on the road.
Commissioner Grant Stevens said the campaign was aimed at people who thought speed limits did not apply to them.
"Some drivers think they have the skills to drive above the speed limit, which makes them a hazard to other innocent road users," he said.
"The campaign reminds drivers of the vulnerability of all road users and that a crash can happen to anyone, when least expected.
"It highlights the shared responsibility of all road users to stick to the speed limit and reinforces the fact that their choices on the road have consequences for everyone."
Speed had been a contributing factor in 30 per cent of fatal crashes on South Australian roads in 2020, he said.
Watch the campaign's opening video below.
Photo, video: SA Police.