Discover more from Murray Bridge News
The number-one news publication in South Australia's Murraylands, read by thousands of locals every week. Subscribe to our weekly email edition for free today.
Over 3,000 subscribers
Police news: STAR group makes arrest at Tailem Bend
Plus a 12-year-old motorbike thief, cannabis at Callington and more.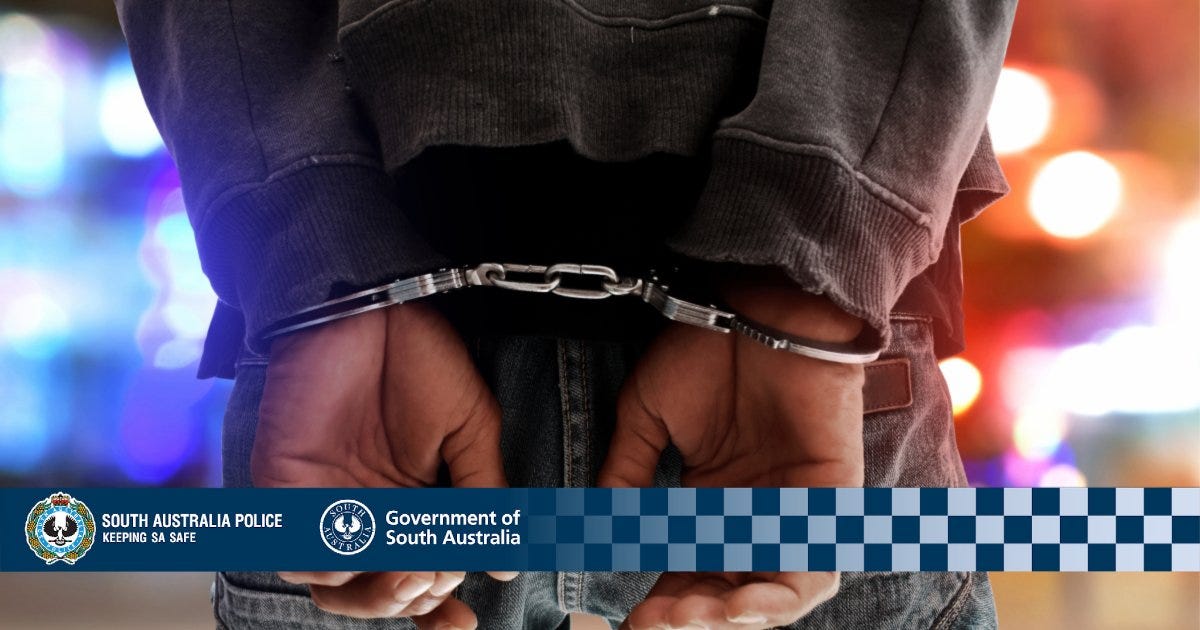 Officers from SA Police's STAR group have arrested a man for alleged domestic violence offences after a long search at Tailem Bend.
Dennis Sewell, 34, was arrested just after 1am on Monday after officers spent Sunday afternoon and evening patrolling the town.
He did not resist arrest.
Police charged him with aggravated assault, threatening life, aggravated serious criminal trespassing and breaching his bail.
He was kept in custody ahead of an appearance at Murray Bridge Magistrates' Court today.
Officers also arrested a 49-year-old Tailem Bend woman for impeding an investigation.
She was granted bail and will face court on August 3.
Get help: Domestic Violence Crisis Line 1800 800 098.
Twelve-year-old arrested for motorbike theft
Police have arrested a 12-year-old boy they allegedly found riding a stolen motorbike on High Street, Strathalbyn at 1am on Sunday.
Officers charged the boy with being unlicenced, unregistered and uninsured; illegally possessing and using a vehicle; being on a property unlawfully; and breaching his bail.
He was denied bail ahead of an Adelaide Youth Court appearance today.
The bike had been taken from the backyard of a house on Rowe Street.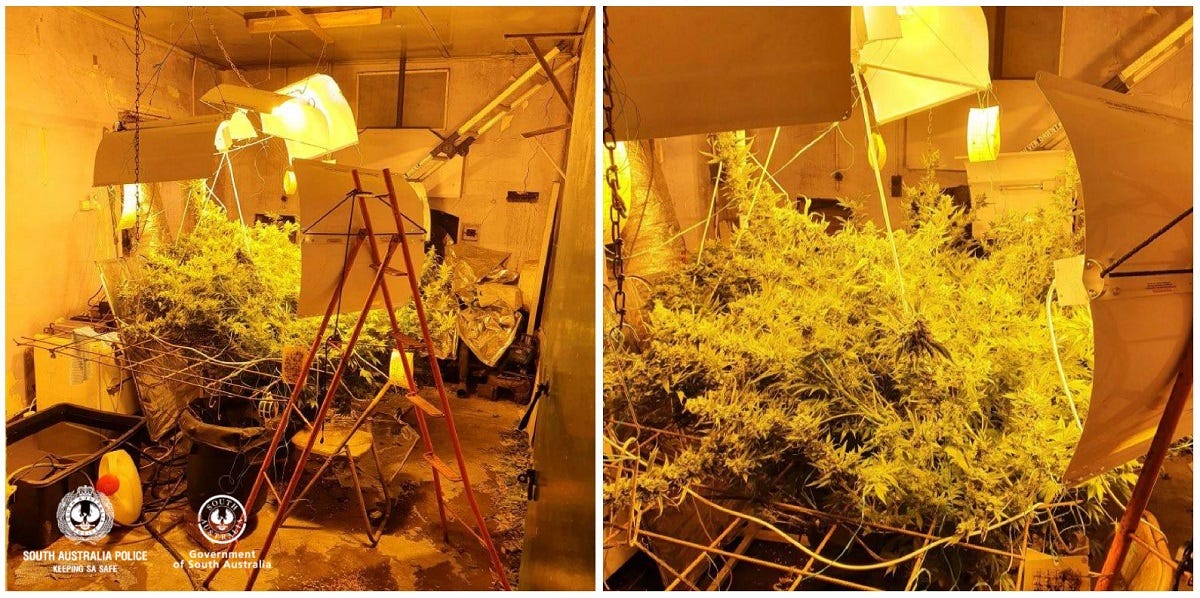 Cannabis found at Callington
A tip-off has led police to a cannabis-growing operation in a house at Callington.
Officers seized two large plants, hydroponic equipment and 200 grams of dried cannabis they allegedly found at the house just before 1pm on Thursday.
A 58-year-old Callington man will face charges of growing cannabis and possessing associated equipment at Murray Bridge Magistrates Court over the find.
Police ask anyone with information about illicit drug production or distribution to call Crime Stoppers on 1800 333 000 or visit www.crimestopperssa.com.au.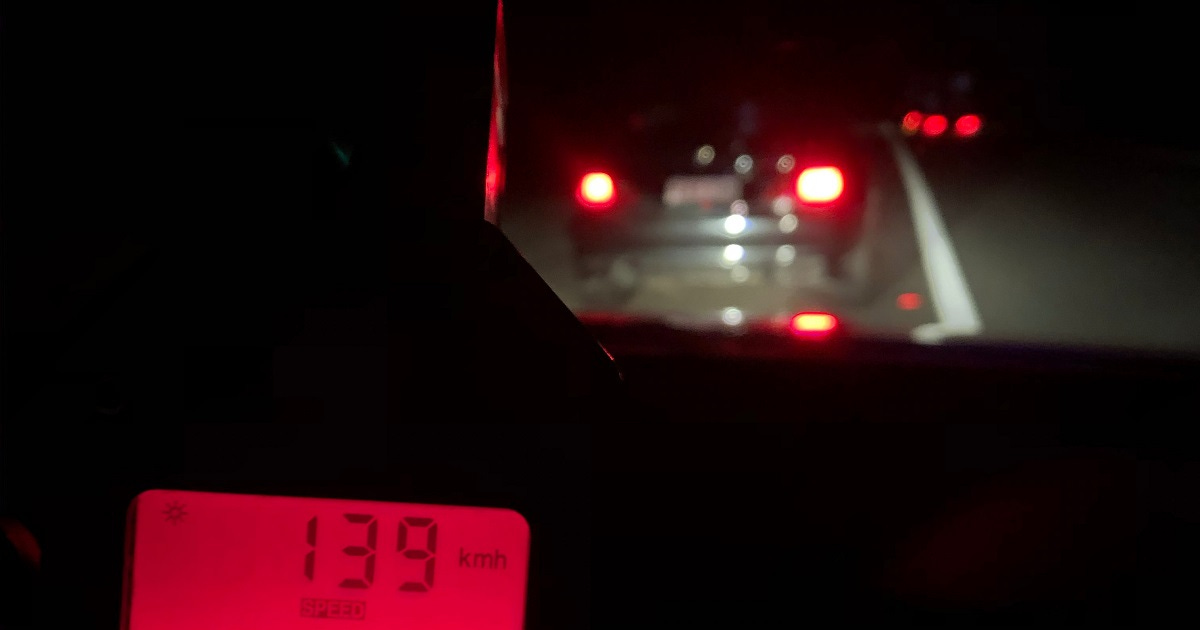 Queenslander's visit was a bit too quick
A driver was allegedly caught driving at 139 kilometres per hour on the South Eastern Freeway near Murray Bridge last week.
Police stopped a BMW driven by a 21-year-old Queensland man at White Hill at 4.35am on Tuesday.
They fined him $870 for exceeding the 110km/h speed limit, and also docked him five demerit points.
Drug driver 'should be thankful' at being caught
A Tailem Bend woman has allegedly tested positive to THC, an ingredient in cannabis, while driving children to or from school.
The 49-year-old was among almost 1000 drivers tested during a Operation Stop Drink Drug Drive, which targeted parents and carers across the state last Monday morning and afternoon.
Fourteen drivers allegedly tested positive to drugs or alcohol, behaviour Assistant Commissioner Ian Parrott described as irresponsible.
"We have lost 47 lives on South Australian roads (this year)," he said.
"The number of cars on our roads are lower than they have been in a number of years, but we are still seeing people taking unnecessary risks.
"You will get caught, and if you do get caught then you should be thankful because hopefully we've stopped you from either killing yourself or somebody else."