Discover more from Murray Bridge News
The number-one news publication in South Australia's Murraylands, read by thousands of locals every week. Subscribe to our weekly email edition for free today.
Over 4,000 subscribers
Police news: Meth found in car on Swanport Road
Plus youths found in a stolen car, teens reported for not wearing motorbike helmets and more.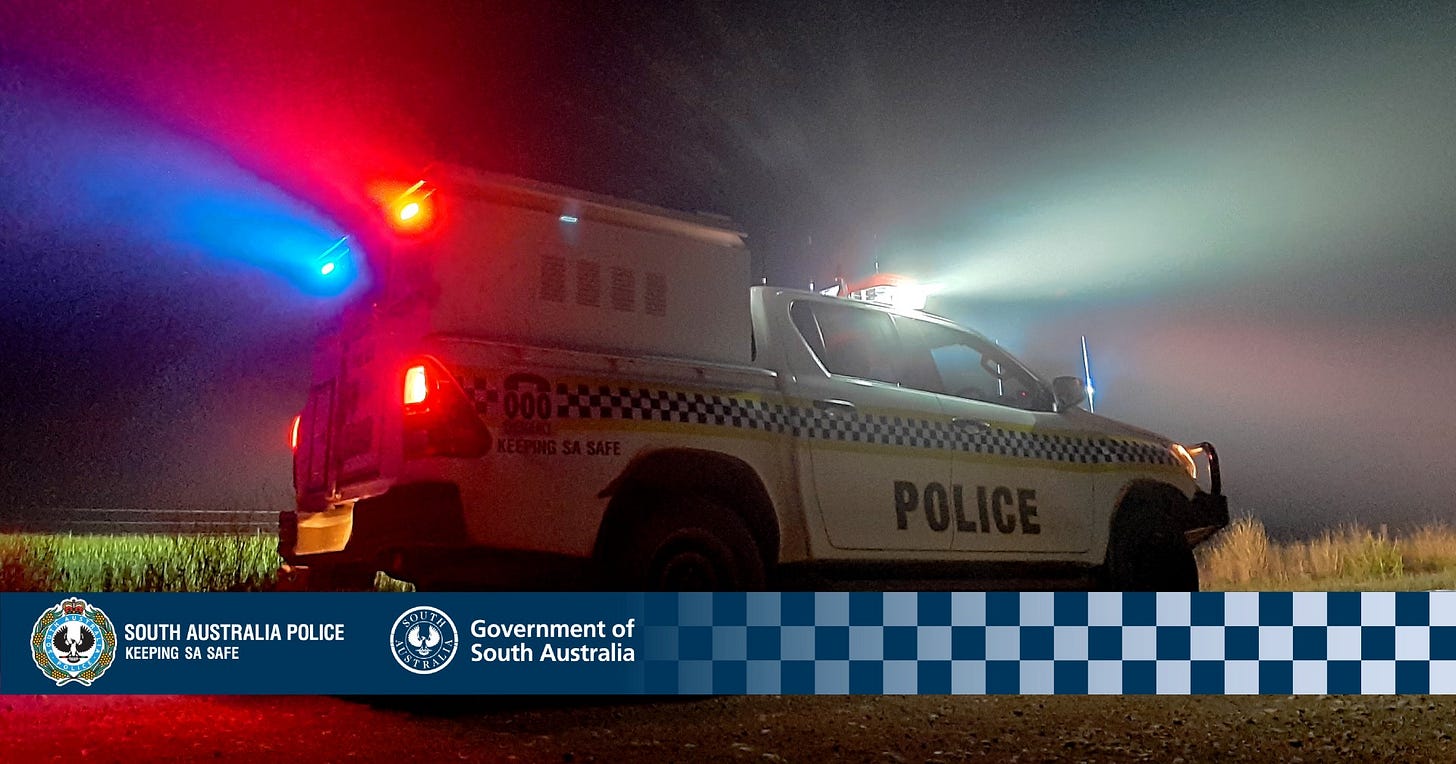 A Kanmantoo man has been charged with drug trafficking after being pulled over in Murray Bridge on Friday.
Police stopped the 33-year-old's Mitsubishi sedan on Swanport Road just after 2.30am.
They allegedly found methamphetamine, pipes, scales, cash and other drug-related equipment in the car.
Officers arrested and charged the man and kept him in custody ahead of an appearance at Murray Bridge Magistrates Court.
Police encourage anyone with information about the illicit drug trade to call Crime Stoppers on 1800 333 000 or visit www.crimestopperssa.com.au.
Youths found in stolen car
Police have arrested a 16-year-old girl and a 12-year-old boy after they were allegedly found driving a stolen Toyota Hilux in Murray Bridge on June 13.
Officers stopped the ute on Adelaide Road at 2.30am.
It had allegedly been stolen at Strathalbyn.
Police charged the driver and her passenger, both from Strathalbyn, with offences including illegal use of a motor vehicle, posession of an offensive weapon and cannabis, and driving while unlicensed.
The pair were refused bail and directed to the Adelaide Youth Court for a hearing on June 15.
Two men, one bike, no helmets
Two Murray Bridge teenagers have been fined for allegedly not wearing helmets while riding a motorbike.
Police pulled them over on Lohmann Street at 4.10pm on June 12.
In addition to the fine, the rider will face court for allegedly operating the bike without being licensed, registered or insured.
Disqualified but still driving
A 44-year-old Tailem Bend man has been reported for allegedly driving his Ford sedan while disqualified.
Police checked his licence on Granites Road at 11.10am on June 14.
He will face court over the matter.
Photo: SA Police.