Discover more from Murray Bridge News
The number-one news publication in South Australia's Murraylands, read by thousands of locals every week. Subscribe to our weekly email edition for free today.
Over 3,000 subscribers
Police news: Drugs found after freeway crash
Plus four drink drivers get pinged and police keep a lookout for arsonists.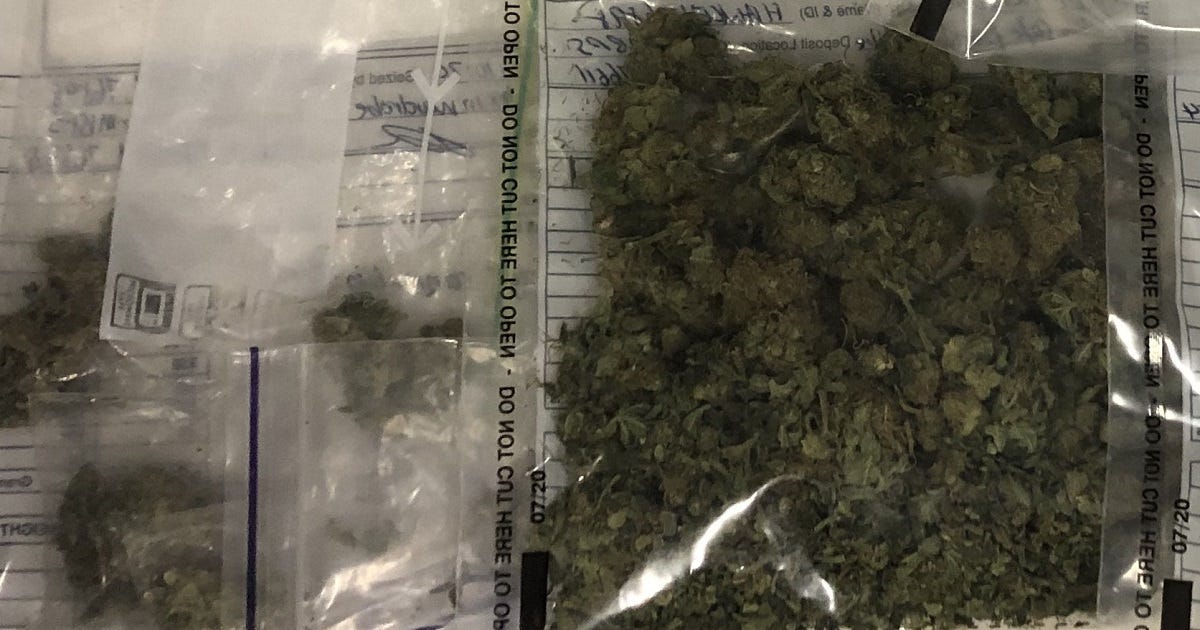 A 36-year-old Murray Bridge man has been charged with drug trafficking after crashing his car on the South Eastern Freeway.
Around 10.45pm on Friday, police responded to a report of a Toyota Camry having collided with a guard rail at St Ives.
The driver was not injured, but officers found his licence had allegedly been disqualified, and that he allegedly had an amount of methamphetamine and four bags of cannabis in the car.
Police allege that they later found more cannabis, pictured, plus drug equipment and cash at his home.
The man was granted bail but will have to return to Murray Bridge Magistrates' Court on December 2.
Five pinged for drink driving
Police have impounded three cars after detecting four drink drivers on local roads over the weekend.
Each of the men who had their cars taken away was pulled over for a roadside breath test in Murray Bridge, and each wound up banned from driving for either six or 12 months.
A 30-year-old Murray Bridge man was stopped on Swanport Road just after 11.30pm on Thursday; his breath-test allegedly showed a blood alcohol reading of 0.133, more than double the legal limit.
A 49-year-old Salisbury man driving a Ford station wagon was stopped on Mannum Road at 1.30am on Sunday; he allegedly blew 0.162.
A 24-year-old Ottoway man was stopped on the South Eastern Freeway around 3.45 on the same morning; he allegedly blew 0.167.
The fourth man, a 42-year-old from the Mallee, was pulled over for a breath test on the Princes Highway at Tailem Bend around 8.45pm on Saturday.
He allegedly blew 0.038 but was driving his Holden ute on P-plates at the time, and not allowed to have any alcohol in his system.
Officers fined him for drink driving and for driving an unregistered, uninsured, defected vehicle.
Bushfire supression operation begins
Meanwhile, SA Police plan to keep a close eye on 83 people they believe may be at risk of starting fires during the upcoming fire danger season.
Restrictions on fire-lighting will apply in the Murraylands between November 15 and April 15 of next year.
To make sure the rules are being followed, police and State Emergency Service personnel will head out on patrol over the summer months, watching for fires and educating the public, as part of Operation Nomad.
Assistant Commissioner John Venditto said police had issued 170 fines to 39 people last fire season, mostly for lighting fires or dropping cigarette butts out of car windows.
"Many fires which started last year were not criminally motivated and classified as non-suspicious," he said.
"This can be anything from use of power tools or farming equipment when restrictions are in place, to parking a hot car on long grass during summer."
Call police on 131 444 if you see any suspicious activity, or report anonymously by calling Crime Stoppers on 1800 333 000.
Photo, video: SA Police.