Discover more from Murray Bridge News
The number-one news publication in South Australia's Murraylands, read by thousands of locals every week. Subscribe to our weekly email edition for free today.
Over 3,000 subscribers
One in three food insecure households needs weekly help, Foodbank finds
The charity behind a Murray Bridge food hub has published an annual report on hunger in Australia.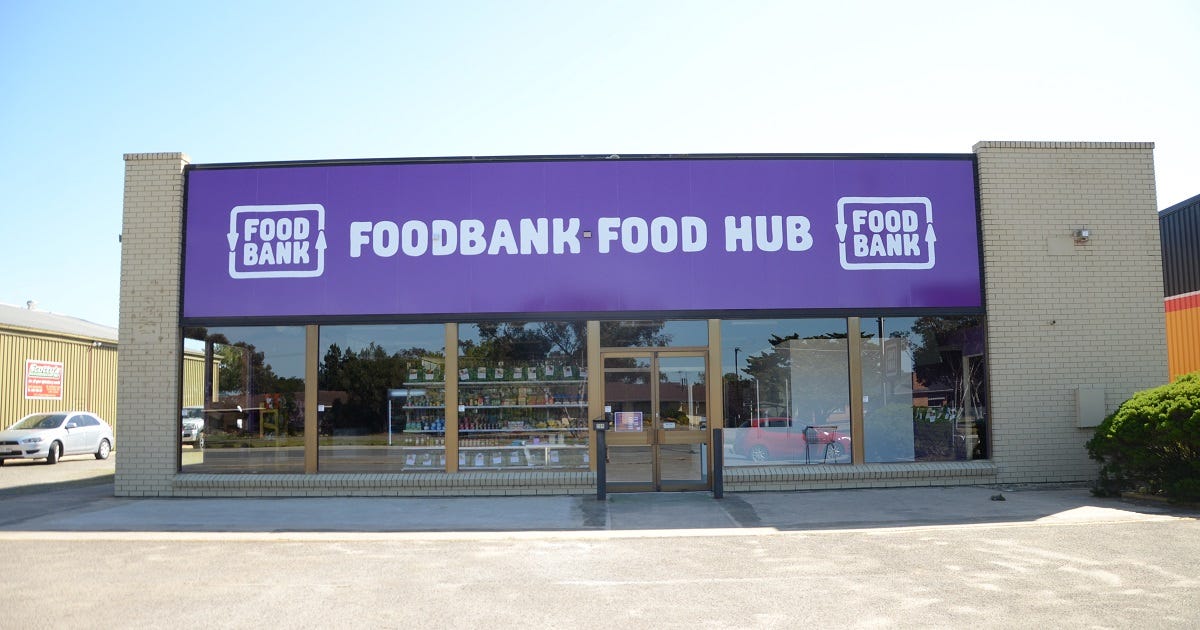 Foodbank SA's food hub in Murray Bridge opened just in the nick of time, a report suggests.
More Australians than ever before are seeking emergency food relief due to the COVID-19 pandemic and associated effects, according to a report on hunger published by the charity this week.
The report was based on a survey of 1001 Australians who said they, or someone in their household, had run out of food and been unable to afford more at some point during the past 12 months.
It found:
The people who relied on food relief – low-income or single-parent families, unemployed or homeless people and people dealing with mental illness – had needed it more often in 2020

Almost a third had never been in a similar situation before

About 35 per cent said they did not know how they would cope if government payments were reduced

One in four had not sought food hand-outs, often because they were embarrassed, ashamed or thought others needed it more
Almost half said they went without eating for at least one day per week.
"It's kind of embarrassing," said one South Australian mother of six who participated in the survey.
"I feel embarrassed and like I'm not a good enough parent because I can't afford food."
Across Australia, Foodbank provided 210,000 meals per day to vulnerable people during 2019.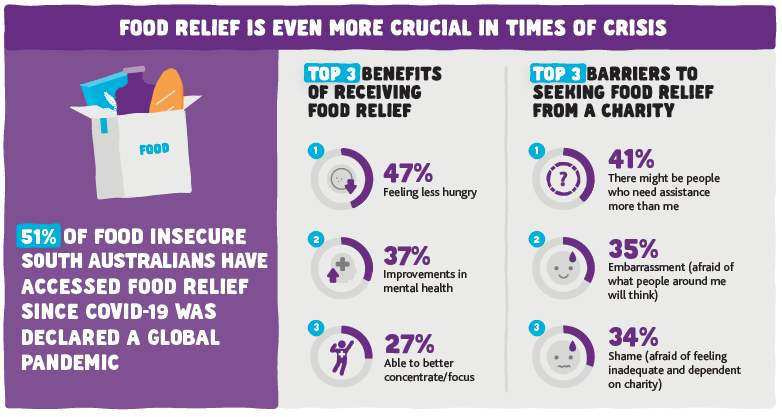 Food hub now open in Murray Bridge
Foodbank opened a food hub on Adelaide Road, Murray Bridge about six weeks ago.
People who are referred there by other local agencies can pick up discount groceries and free bread, fruit and vegetables.
The development was made possible after local Rotarians led a fundraising campaign which netted more than $80,000.
Foodbank SA has since declined to provide more information to the public, at least not until an official opening ceremony can be held next month.
However, the organisation's website says anyone seeking relief at the food hub needs to get a referral from either AC Care, St Vincent de Paul or the Salvation Army.
Get help: Call AC Care on 8531 4900 or visit 29 Bridge Street; call St Vincent de Paul on 1300 729 202 or visit 11 Second Street; or call the Salvation Army on 8531 1133 or visit 1 Fourth Street, Murray Bridge.
Photo: Peri Strathearn. Images: Foodbank.