Discover more from Murray Bridge News
The number-one news publication in South Australia's Murraylands, read by thousands of locals every week. Subscribe to our weekly email edition for free today.
Over 4,000 subscribers
Newbridge housing development launched at old Murray Bridge Racecourse site
Work will soon start on Burke Urban's $50 million, 350-lot neighbourhood on Mulgundawah Road.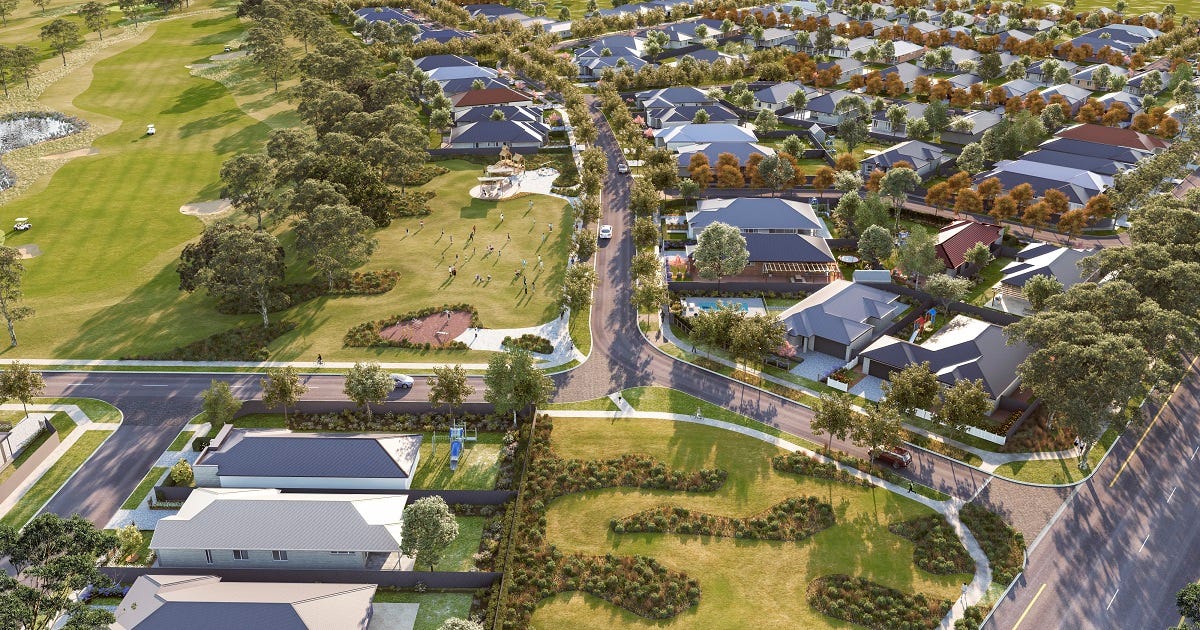 The long-awaited redevelopment of Murray Bridge's old racecourse is about to start.
Newbridge will be a $50 million, 350-lot residential development on Mulgundawah Road, backing directly on to the city's golf course.
The first 37 allotments in the so-called "fairway release" will go on sale today.
The first stage of development at the site will later include another 92 blocks, ranging in size from just over 400 to almost 1100 square metres.
An extension of Murray Bridge Golf Club – turning it into a par-71, championship-standard course – will be completed simultaneously.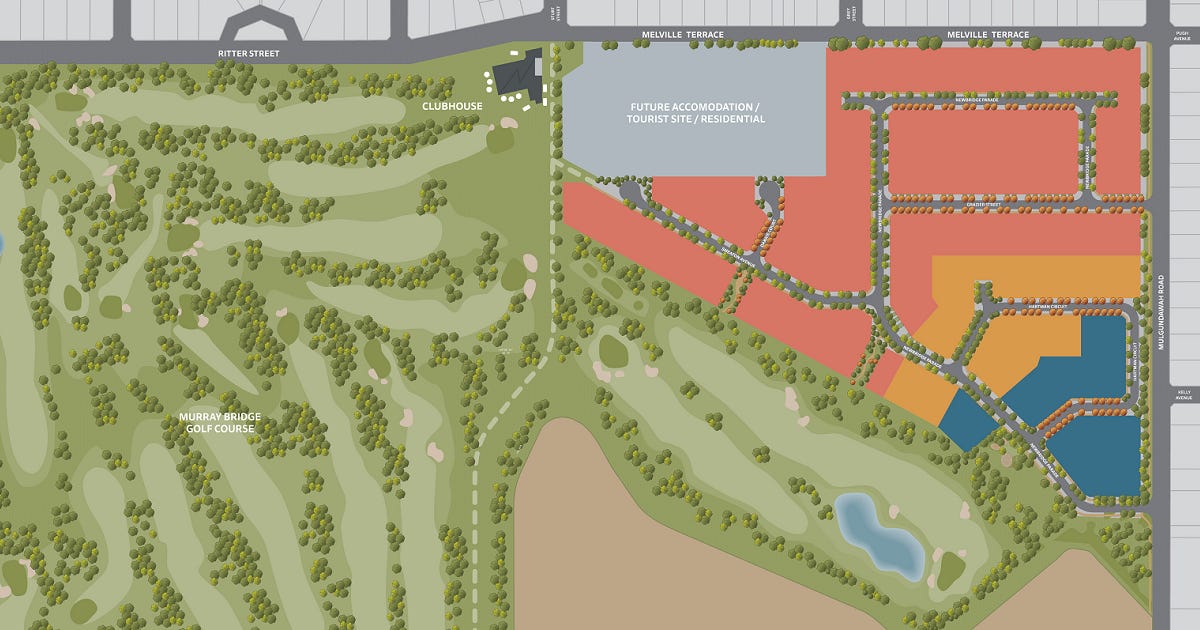 The project has been 10 years in the making for developers Burke Urban, who also helped establish Murray Bridge Racing Club's new facilities at Gifford Hill.
Sales and marketing director Olivia Burke said the company looked forward to continuing its history of quality residential developments.
"With the Rural City of Murray Bridge experiencing unprecedented growth and so many projects planned for the immediate future, which will jump-start local job growth, we look forward to building a strong community for our future residents," she said.
She hoped the development would appeal to people seeking a better lifestyle, including workers who currently commuted into Murray Bridge and anyone looking for a new beginning.
The Newbridge website describes it as "a community where connection with people is just as important as connection with the outdoors, a place that provides a new beginning for you and your family".
Development will be timely for thriving city, mayor says
Murray Bridge Mayor Brenton Lewis welcomed the possibility of more people choosing to live in Murray Bridge, as well as working and playing here.
"The timing is perfect to open up a new housing development of this size in the centre of our rural city, to meet housing demand fueled by industry expansion and enterprises such as the Thomas Foods International rebuild," he said.
"People are attracted by employment opportunities and a relaxed rural lifestyle by the river, where they can enjoy all the benefits of a thriving regional centre just a short drive up the freeway from Adelaide.
"Newbridge presents a unique opportunity, offering prime real estate overlooking the golf course – the perfect place to build a dream home, right in the heart of our thriving community."
Developers Burke Urban will donate the land needed for the golf course extension, and spend $350,000 to help build two new fairways.
The company will leave space for a small public park on Newbridge Parade, the main road which will lead into the development; and for a retirement home, tourist accommodation or something else on Melville Terrace, next door to the golf clubrooms.
It will also build a walking and bike trail along the current golf club fence line, between Maurice Road and Melville Terrace, enabling quicker access to the CBD from the western end of town.
Development of more than 200 additional blocks on the western end of the racecourse site will follow over the coming years.
Burke Urban has previously managed residential developments including Newenham, on the far side of Mount Barker, and Waterford, near the new freeway exit there; plus others in Adelaide and Perth.
A sales office will open in Murray Bridge Racing Club's old premises next month, and earthworks are due to start in November.
The first homes at Newbridge are expected to be built in 12 months' time.
Images: Burke Urban.