Discover more from Murray Bridge News
The number-one news publication in South Australia's Murraylands, read by thousands of locals every week. Subscribe to our weekly email edition for free today.
Over 3,000 subscribers
New Basin Authority office lures bureaucrats closer to River Murray
Susan Levett grew up in SA, but spent years pursuing her career in Canberra. Now she's one of 14 staff to move to Murray Bridge.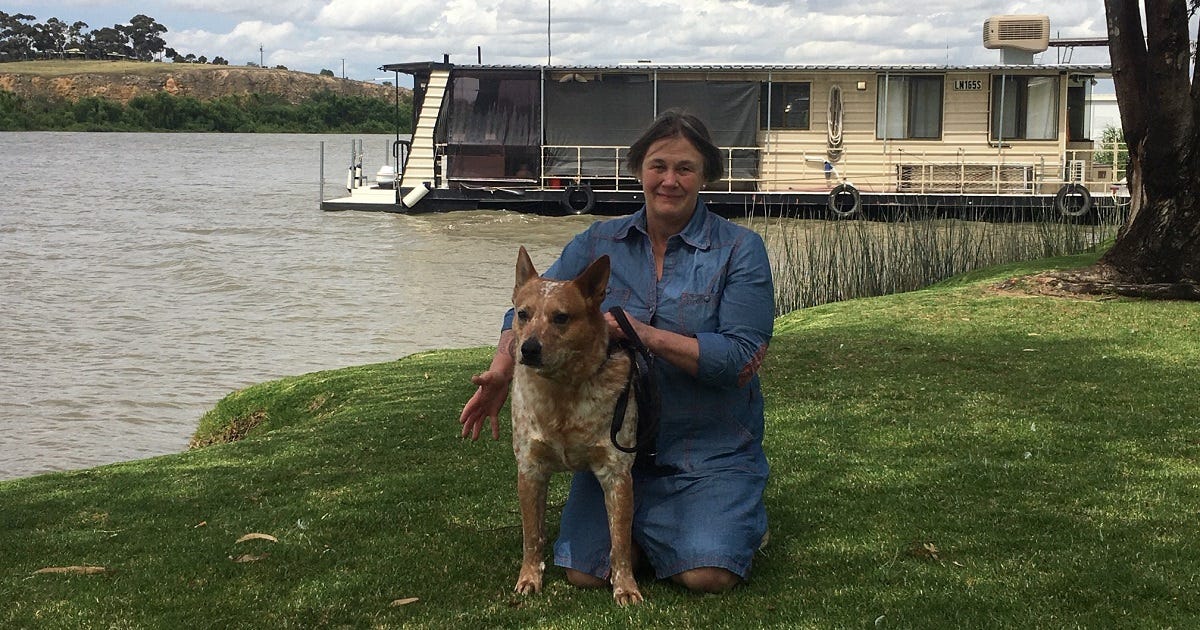 As a child, Susan Levett spent many of her summers houseboating along the River Murray.
"We'd get the houseboat bogged on a sandbank and all seven of us would get out and push it – then suddenly you all went under after slipping off the sandbank," she recalled.
Her career drew her away from South Australia and the river in the intervening years, during which she studied communications and environmental law, then worked her way up through various government departments in Canberra.
Now, as a senior policy officer with the Murray-Darling Basin Authority, she has finally been able to return to her home state.
Ms Levett is one of 14 MDBA staff who have chosen to work out of a Murray Bridge office officially opened by federal Resources, Water and Northern Australia Minister Keith Pitt on Monday.
"I stopped in Echuca (on the way here) and when I saw the Murray, I felt quite emotional," she said.
"I sent my new supervisor a text saying how excited I was to see the river again."
The Murray Bridge office's establishment is part of a broader push towards decentralisation by the MDBA.
The idea is that the people making decisions about the river should live on the river, among those who have farmed along it and played in it for generations.
Mr Pitt's predecessor announced the plan in Murray Bridge last year; soon after that, MDBA chief executive Phillip Glyde found the office here was the one where everyone wanted to work.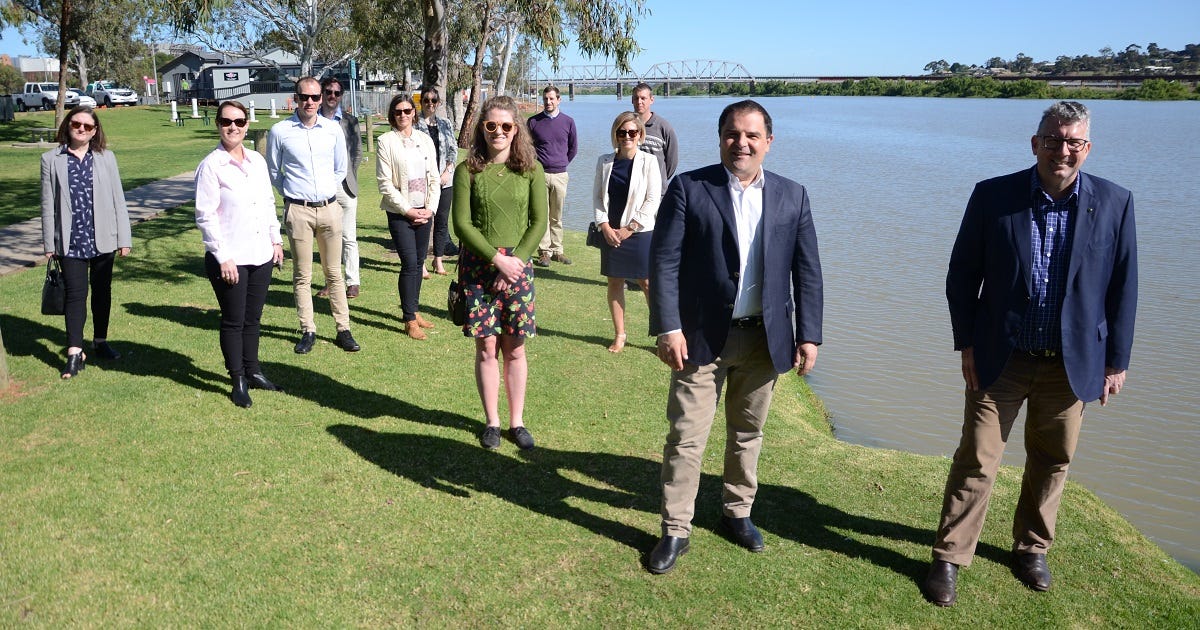 Regional manager Brent Williams said the local office's staff, pictured with federal MP Tony Pasin and Mr Pitt, were a mix of Canberra transplants and new South Australian hires.
As well as Murray Bridge, the MDBA now has a presence in Adelaide, Mildura, Albury-Wodonga, Griffith, Goondiwindi and Toowoomba.
Basin plan enforcement will get stronger in 2021
Mr Pitt's visit to Murray Bridge came during a time of continuing transition for the Murray-Darling Basin.
The federal government is beginning to roll out a $230 million communities investment package announced earlier this year, beginning with a shift away from water buy-backs and towards off-farm infrastructure.
It was also preparing to introduce legislation that would create an independent agency for enforcing water-sharing rules "so the MDBA's not marking their own homework", Mr Pitt said on Monday.
He noted that the clock was ticking on a 2024 deadline for saving 450 gigalitres of water for the environment – an amount negotiated by South Australia when the Murray-Darling Basin Plan was drawn up, but which an independent review recently found was unlikely to be delivered on time.
"My intention is to do it, as much as we can possibly manage, before the 2024 basin plan timeline," Mr Pitt said.
"We're not there yet, (but) I'm confident we'll get a lot done."
Photo of Susan Levett: Murray-Darling Basin Authority. Photo of the MDBA's Murray Bridge team with Tony Pasin and Keith Pitt: Peri Strathearn.