Discover more from Murray Bridge News
The number-one news publication in South Australia's Murraylands, read by thousands of locals every week. Subscribe to our weekly email edition for free today.
Over 3,000 subscribers
NBN Co extends business fibre network to Murray Bridge
Local businesses will soon have access to internet speeds up to 10 times faster than those previously available.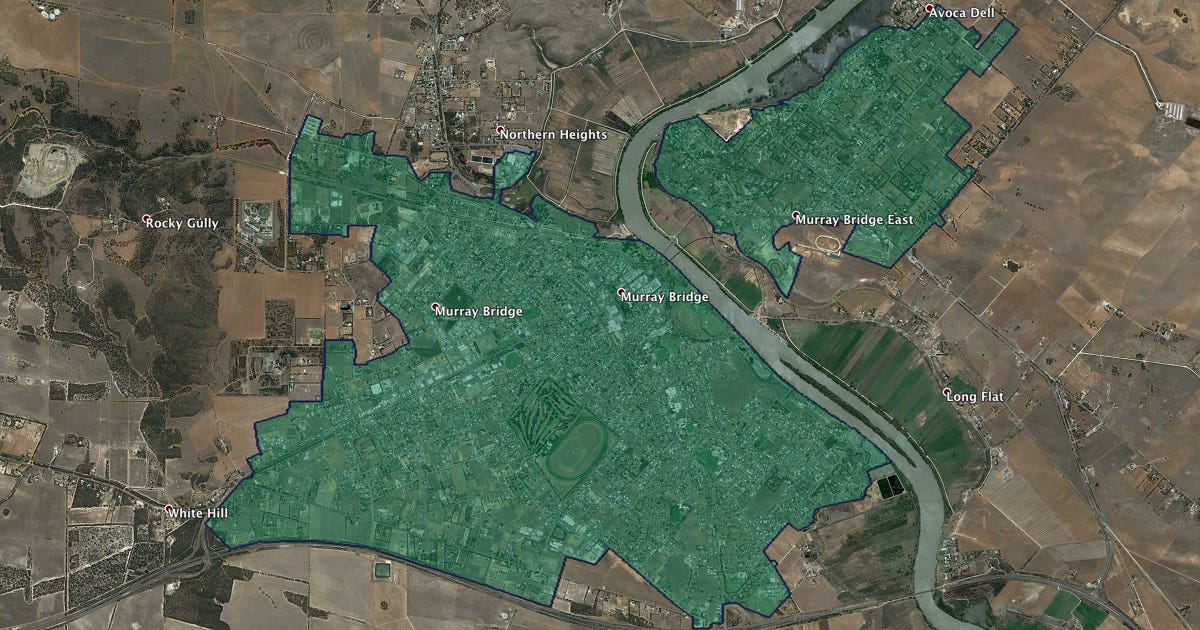 Internet speeds 10 times faster than those currently available will soon become available to businesses in Murray Bridge.
The city will become one of 85 centres around regional Australia to be connected to a new NBN Co business fibre service, federal MP Tony Pasin announced on Thursday.
There will be no up-front cost for businesses to connect to the faster network, and the ongoing cost of a connection will be up to $6000 cheaper than would have been the case previously.
The business fibre service will be available in the area shaded green in the map pictured above.
Businesses which sign up will get access to download speeds of close to one gigabit per second – that's fast enough to stream video at 8K resolution, which itself is 16 times more detailed than a high-definition TV broadcast, on more than one device at once.
Alternatively, such a connection would allow a business to create back-ups of extremely large digital files in moments, or collaborate more effectively across borders and time zones.
Mr Pasin, the chair of federal Parliament's National Broadband Network committee, said the upgrade was all about boosting economic growth and productivity.
"During this global health crisis, the NBN has proven itself to be a vital national asset," he said.
"It has supported Australian businesses as they have innovated and adapted to digital operating models to overcome the challenges of the pandemic.
"Our government understands the importance of continued investment into Australian businesses and digital connectivity.
"That's why we are making affordable, ultra-fast broadband available to more businesses Australia-wide."
Image: NBN Co.