Murraylands needs more people, whether from Adelaide or overseas, Pasin says
There are great opportunities available in the country, says the federal Member for Barker – people just need to take them up.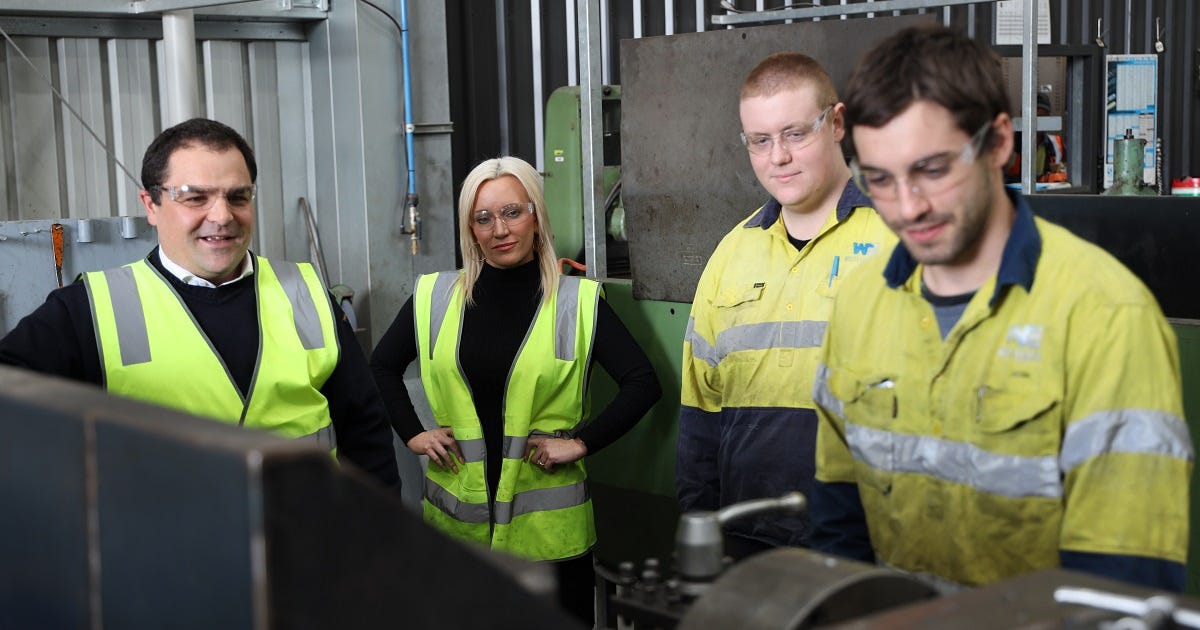 More people need to come from Adelaide and overseas to live in the Murraylands, federal MP Tony Pasin has suggested.
Encouraging immigrants to live and work in the region had been a challenge even before international travel restrictions came in, the Member for Barker said.
Employers such as Costa Adelaide Mushrooms certainly had entry-level jobs available for anyone who wanted to start a new life, but many of those jobs were being filled by international students who commuted from Adelaide.
It would be better if workers could be convinced to live, and spend their money, in Murray Bridge, he said – whether they came from overseas or closer to home.
"We have two ways of solving this problem," he told federal Parliament on Tuesday.
"We either encourage Australians to move from what I think are crowded and, in some cases, unliveable cities into regions where jobs exist, where we have low costs of living, where there are great lifestyle opportunities.
"Alternatively, or perhaps additionally, we seek to deal with that skills, job and labour shortage by encouraging migration into regional Australia."
How could that be done?
No recommendations were to be found in a recent parliamentary inquiry into migration, one which held a hearing in Murray Bridge last November.
The inquiry looked into issues such as the lack of settlement services and housing in many regional communities, including Murray Bridge; problems with immigration regulations, such as those which cover regional South Australia; and the challenges faced by employers who wanted to hire migrant workers.
But it opted not to make any recommendations because of the COVID-19 pandemic.
One Labor MP described that decision as a "farce", but Mr Pasin – who was not part of the inquiry – defended it.
"As we work through this global pandemic, as we deal with what will become the new normal, the challenges will ... need to be looked at afresh," he said.
"It's a little artificial to be considering these things right now when, in fact, it is unlawful to travel to this country as a foreigner."
However, he sought to dispel the myth that people only moved to country areas as a last resort.
He pointed to a Regional Australia Institute study which found that, between 2011 and 2016, the number of people who moved from Australia's cities to the regions was 65,000 more than the number who went in the other direction.
That trend was accelerating, Mr Pasin suggested, especially as people looked to escape COVID-19.
Photo of Tony Pasin, left, with Mel Whitty, Josh Jenner and Abe Cebulski: Office of Tony Pasin.