Discover more from Murray Bridge News
The number-one news publication in South Australia's Murraylands, read by thousands of locals every week. Subscribe to our weekly email edition for free today.
Over 3,000 subscribers
Murray Bridge Racing Club chairman Reg Nolan steps down after 18 years
A titan of the local horse racing scene has handed over to his deputy.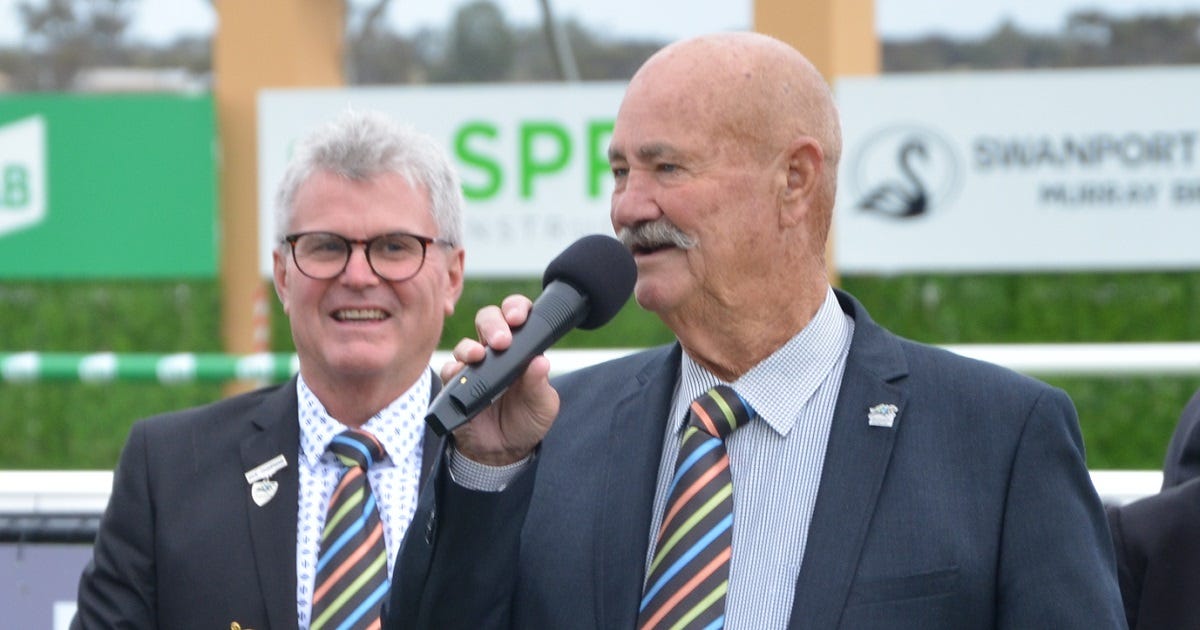 After 18 years, Murray Bridge Racing Club's chairman has stepped down.
Reg Nolan, pictured at right, has accomplished everything he could have imagined for the club, which planned and executed the move to its $35 million racecourse and function centre at Gifford Hill during his tenure.
With the first residential allotment now sold at the old racecourse on Maurice Road, and the 2020 Gold Cup run and won, Mr Nolan said the time to give someone else a go had arrived.
"It's been an exciting few years for the club," he said.
"Not many clubs around Australia have been able to achieve what we have.
"I think the time is right to step down and also try and get some youth onto the committee at the same time."
Thoroughbred Racing SA chief executive officer Nick Redin said the industry owed a great deal to Mr Nolan for his work on "what is, arguably, one of the best race tracks currently in the country".
The man who stepped into his shoes at a meeting on Monday night was John Leahy, pictured at left, a real estate agent by trade and formerly the club's vice chairman.
Mr Leahy said the club was poised to go from strength to strength.
"Everyone has struggled a little bit with the restrictions that are in place (due to COVID-19), but we're really just grateful to be racing, to be honest," he said.
"We're not making a lot of money, but that's not the most important thing for the racing industry; that's to keep racing going."
He was relieved Mr Nolan would add to his 25 years on the club's committee by continuing to serve as vice chairman.
"Reg is keen to ease his way out, not just cut ties, which I'm more than happy to support," he said.
Although the turf track and Bridges Event Centre have now been in place for a couple of years, plenty still lies ahead at Gifford Hill.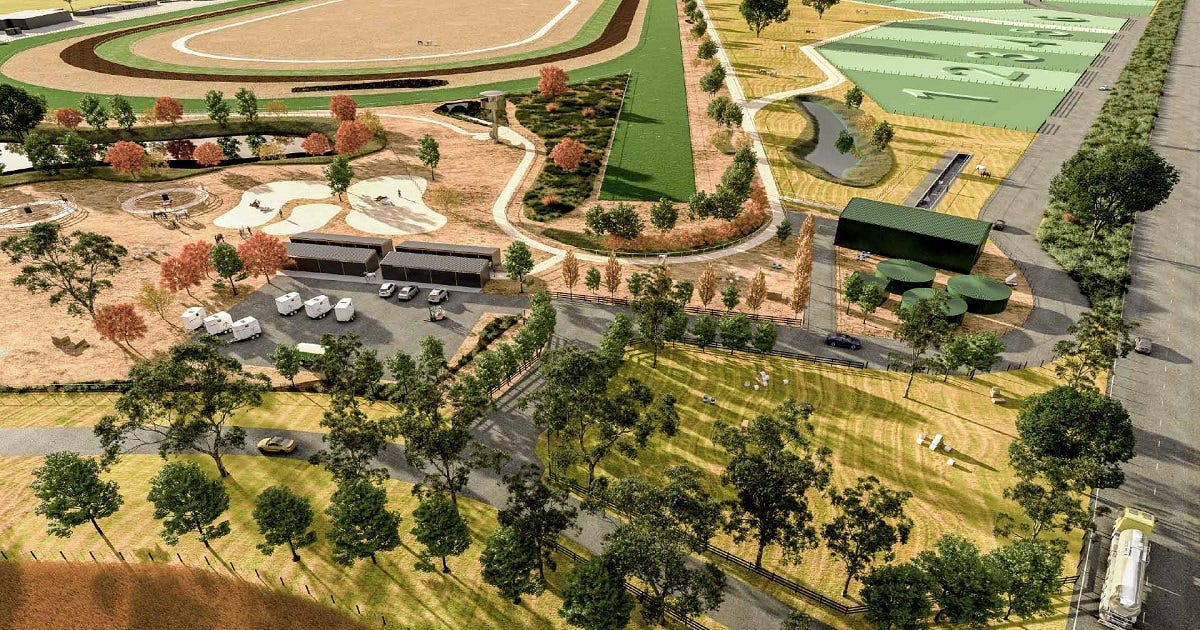 A sand training track will be opened there this weekend, and the club is seeking expressions of interest from trainers who might like to occupy 40 private allotments which will back directly onto the racecourse.
In the long term, developers Burke Urban still hope to establish an entire suburb in the surrounding area.
Photo: Peri Strathearn. Image: Murray Bridge Trainers Village.