Murray Bridge High School considers name change
Two alternative names have been put forward as the school rebrands for 2021.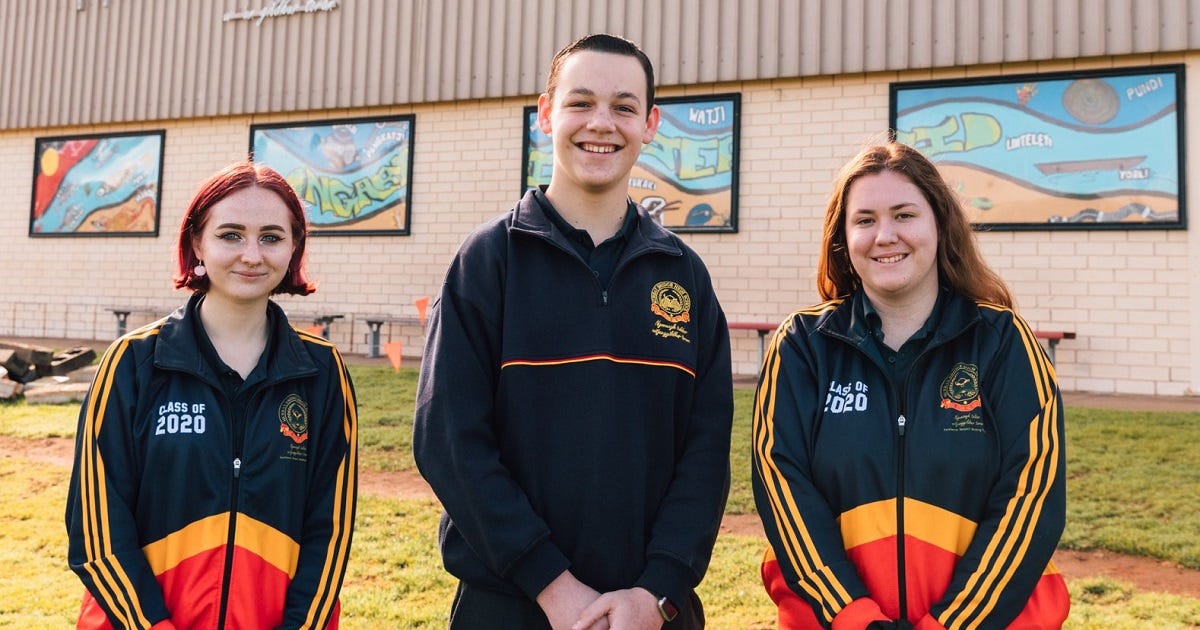 What's in a name?
Murray Bridge High School wants to find out – with your help.
The school will consider whether to change its name in the coming months as part of a rebranding exercise.
Three options are being circulated among students, staff members and families:
Murray Bridge High School, the current name

Murraylands High School, reflecting a regional focus, and

Murray Bridge Secondary School, a slight change
The school is still open to other names, but those were the three shortlisted by student leaders.
More than 500 students, parents, staff and members of the governing council and local Aboriginal community have had their say on the rebrand so far.
But principal Ruth Mussger said everyone in the community deserved to have a say, since the city's only public high school had been such a big part of the Murraylands since 1913.
"A name change is not essential to the rebrand, however we felt this consultation process presented an ideal opportunity to consider all aspects of the school's identity," she said.
"We've spent a lot of time consulting with students, parents, teachers and our Aboriginal community about possible options of the school's name, and they've provided some great feedback.
"Now we want all people in our school community and the wider Murraylands community to have their say on whether or not we should consider a name change."
The school also plans to refresh its logo, motto, colours and uniforms in 2021, ahead of its expansion into a 7-12 school the following year.
Photo: Murray Bridge High School/Facebook.