Discover more from Murray Bridge News
The number-one news publication in South Australia's Murraylands, read by thousands of locals every week. Subscribe to our weekly email edition for free today.
Over 3,000 subscribers
Meet the medical scientist who found himself aboard a hospital ship as a pandemic emerged
Murray Bridge hospital's Bill Fosdike spent three months off the coast of Africa.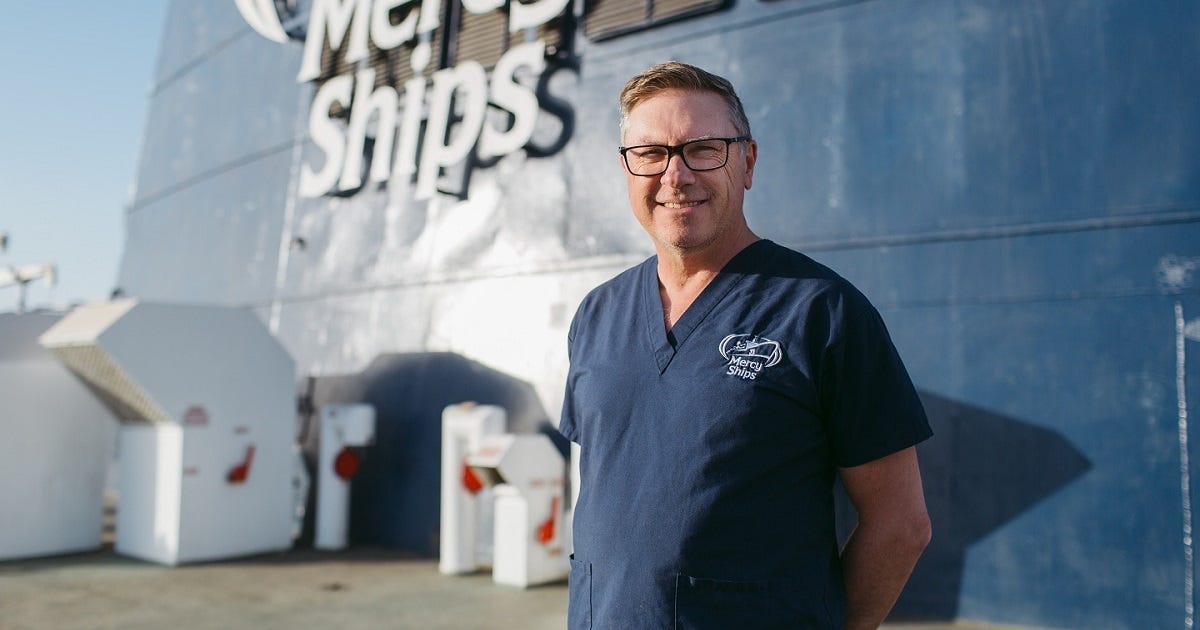 In hindsight, Bill Fosdike knows he was lucky to make it back to Australia before the borders closed.
His once-in-a-lifetime experience of working on a hospital ship moored off the coast of Africa might have ended on a sour note had it been only a few weeks later.
Instead, he was able to work with an international crew to bring top-notch medical care to people who needed it.
While the setting was exotic – Dakar, the seaside capital of Senegal – the work, he said, was familiar: "most labs all over the world are the same".
Just like at his job at Murray Bridge's hospital, that work included tasks like using a microscope to find abnormalities in patients' blood – "much of what you do here when you get a checkup, but for screening and post-operative care".
That is not to say everything was the same.
Instead of maintaining an extensive blood bank for patients who needed it, they would take blood from crew members at the time it was needed.
"A lot of those operations they did in the theatre were quite invasive and they needed (a lot of) blood," he said.
"We had a small blood bank and the donors were the crew.
"Crew members could volunteer for blood donation; we could screen their blood, cross-match the blood and they could donate while the patients were in the theatre."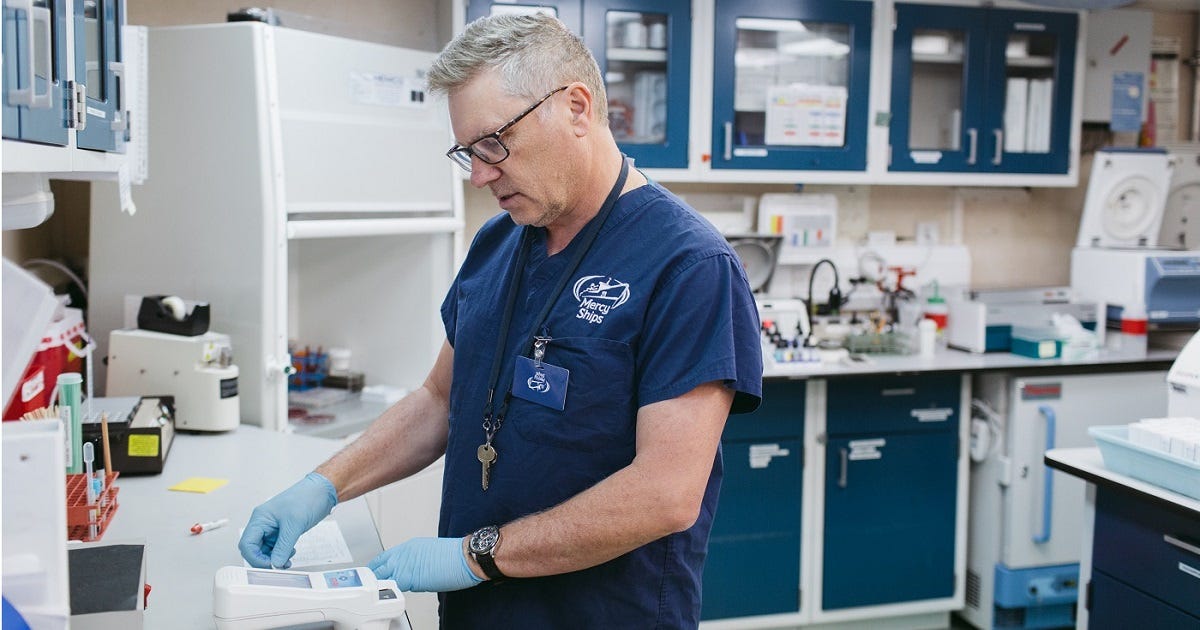 The equipment he used was less automated, and his colleagues, of course, were more eclectic: a Canadian, an American, Germans, a South African.
Each observed Christmas in his or her own way during his time away; the Australians held a carols by candlelight on the dock.
Little did they know a medical emergency was just beginning half a world away.
"Not long after I finished they had to pull up anchor and move off," he said.
"I left in mid-February – it was fairly early days.
"We went to Milan and Venice (after that), me and my wife, and things were closing down everywhere, everyone was wearing masks.
"I got an extra two weeks' 'holiday' when I got back."
Once the world returned to normal, he said, he would recommend the experience of volunteering overseas.
Mercy Ships had roles for people from all walks of life, he said, from ship's crew to to teachers, hairdressers and communications staff as well as medical professionals.
"It's a good opportunity to help out," he said.
Photos: Melissa Mason/Mercy Ships.