Discover more from Murray Bridge News
The number-one news publication in South Australia's Murraylands, read by thousands of locals every week. Subscribe to our weekly email edition for free today.
Over 3,000 subscribers
Mandala made for Mental Health Week
People from Skylight, Murray Bridge Community Centre, Mission Australia and Foodbank have combined their creative talents.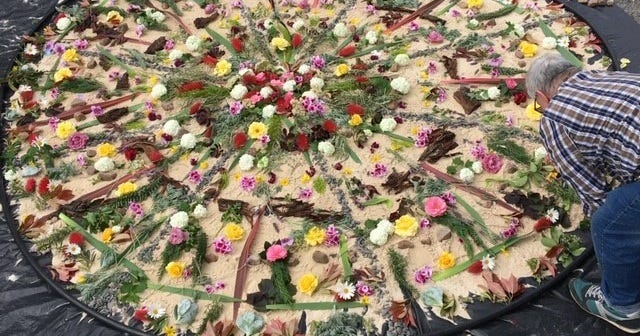 They made a mandala at Murray Bridge Community Centre on Tuesday: a geometric pattern used to focus attention, to represent wholeness, to illustrate the relationship between the temporary and the infinite.
They made it out the front in the car park, from sand and flowers, bark, rocks and leaves.
They made it together: participants in a mental health program, community members, volunteers.
They made it, Skylight's Kay DeAngelo said, to celebrate Mental Health Week.
"What we decided to do was have a collaborative activity between Mission Australia, Murray Bridge Community Centre, Foodbank and Skylight Mental Health," she said.
"We thought we'd do something fun for mental health, given it's been a bit of an unpleasant year for a lot of people and a lot of people are feeling isolated and not very connected.
"We all brought things from our gardens – rocks, flowers, leaves – and created this masterpiece, with everyone contributing their bit.
"Skylight participants helped run the activity, helped make sure everyone was safe and everybody felt like they could have a go; Foodbanks gave out fruit salad; and the community centre provided tea and coffee."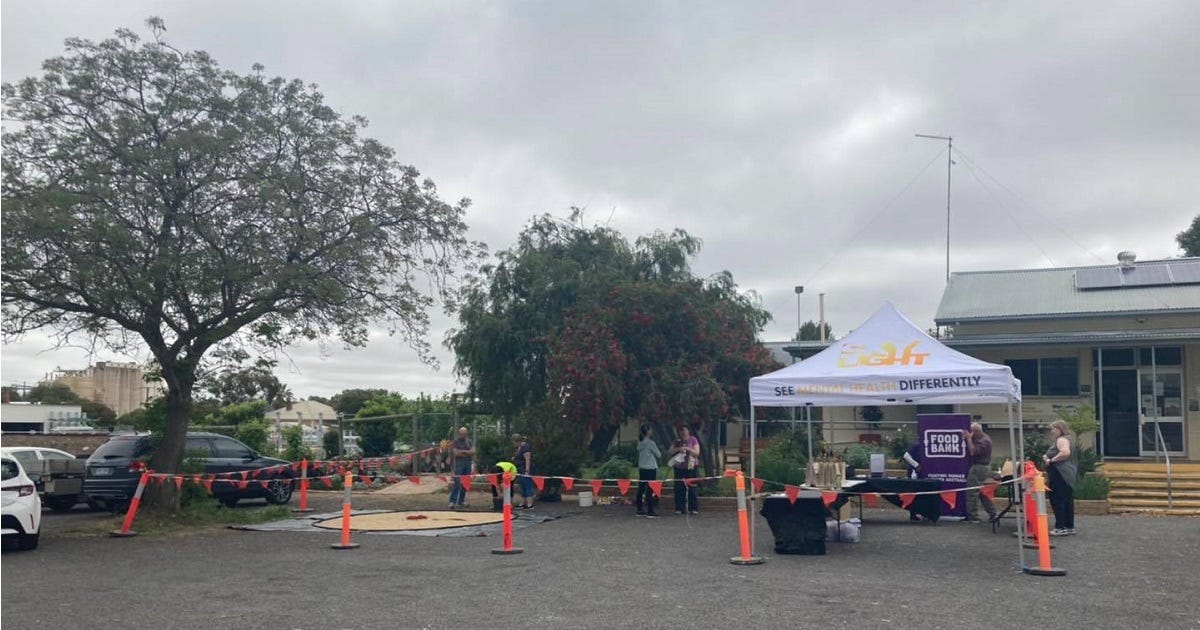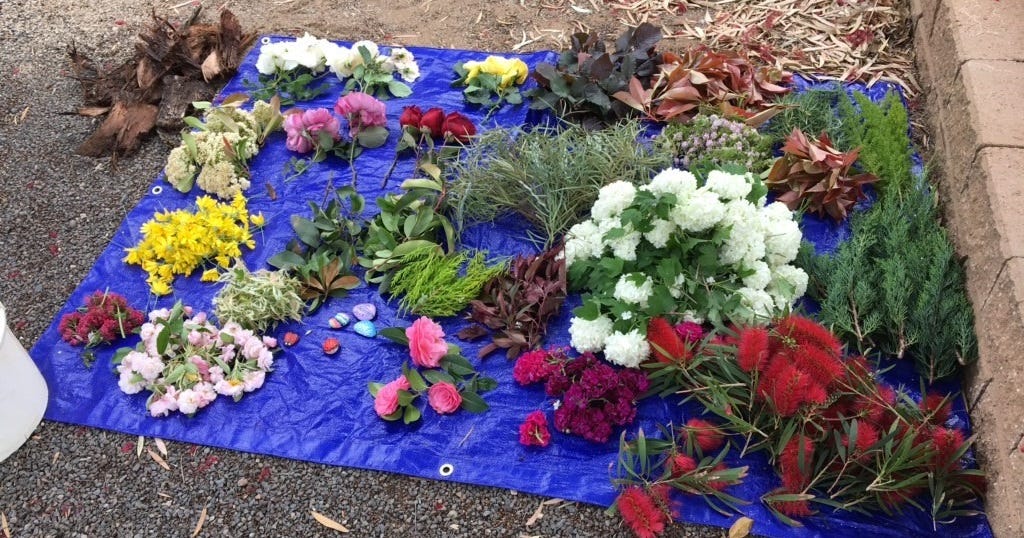 The whole undertaking had left no carbon footprint, she said – the plastic and sand, donated by Bunnings, would be reused, and the other items could become compost.
Mental Health Week 2020, which finishes on Saturday, October 17, has had the theme "every person, every community".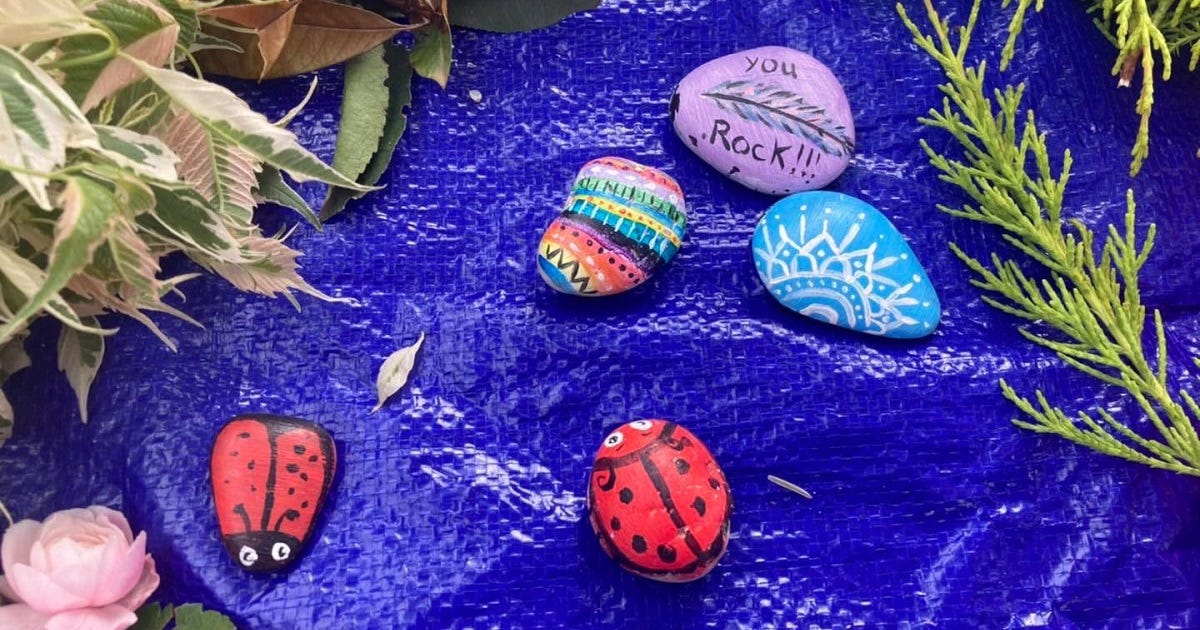 Photos: Skylight Mental Health, Murray Bridge Community Centre/Facebook.