Discover more from Murray Bridge News
The number-one news publication in South Australia's Murraylands, read by thousands of locals every week. Subscribe to our weekly email edition for free today.
Over 4,000 subscribers
Loans for youth should kick-start new businesses
Five young entrepreneurs will be awarded loans of up to $2000 under a new Murray Bridge council program.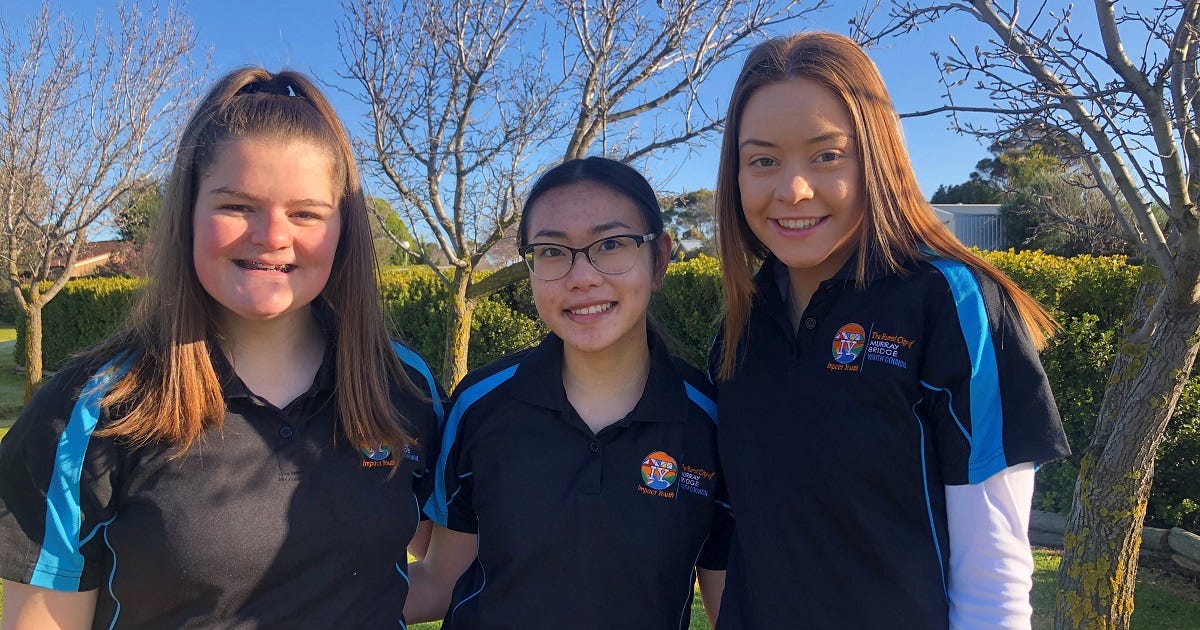 Young entrepreneurs will be able to get loans of up to $2000 from the Murray Bridge council under a new program proposed by the city's youth.
Successful applicants will also get training in finance, marketing and management from local professionals, plus a year's worth of mentoring from a local business person.
The program is open to anyone aged 12-25 who lives in the Murray Bridge district; who is not working full-time; and who has a business idea they can implement locally, or a business which has been operating for less than two years.
It was proposed by Impact Youth – Murray Bridge's youth council – and Youth Mayor Sallee Shepherd, pictured on the left.
"We know there are a lot of young people in the district who are unemployed, underemployed or not sure whether they can achieve their dreams while still living here," she said.
"We want to help change that, and the loans and professional support program is one initiative that we hope will help."
The loans could be used to set up an office, attend markets, develop new products, increase their marketing or for any other activity that would help them achieve their goals.
"We want the loans to provide direct support to their business outcomes, and eventually help grow their business to become successful and sustainable," she said.
Grown-up Mayor Brenton Lewis hoped the program would foster young people's entrepreneurial spirit and, with luck, help them make careers out of their ideas.
"We want more young entrepreneurs to realise their dreams and build their enterprises in our thriving community," he said.
Anyone thinking of applying for the Kickstart loans will have to get their act together quickly.
The first of three workshops for applicants – on business foundations, with Kookaburra Homes' Stephen Walker – is due to be held next Wednesday, August 16.
Consultant Julie Humphreys will run a session on financial management on August 23, and Commshake Media and Engagement's Courtney Blacker another on communications and branding on August 30.
After that, applicants will pitch their ideas to a Shark Tank-style panel, and five will be chosen to receive loans.
The loans will need to be repaid within two years.
Photo: Rural City of Murray Bridge.