Discover more from Murray Bridge News
The number-one news publication in South Australia's Murraylands, read by thousands of locals every week. Subscribe to our weekly email edition for free today.
Over 3,000 subscribers
Light a candle for lives lost to domestic violence, collaboration urges
Murray Bridge residents are being asked to pause at 5.30pm on Wednesday.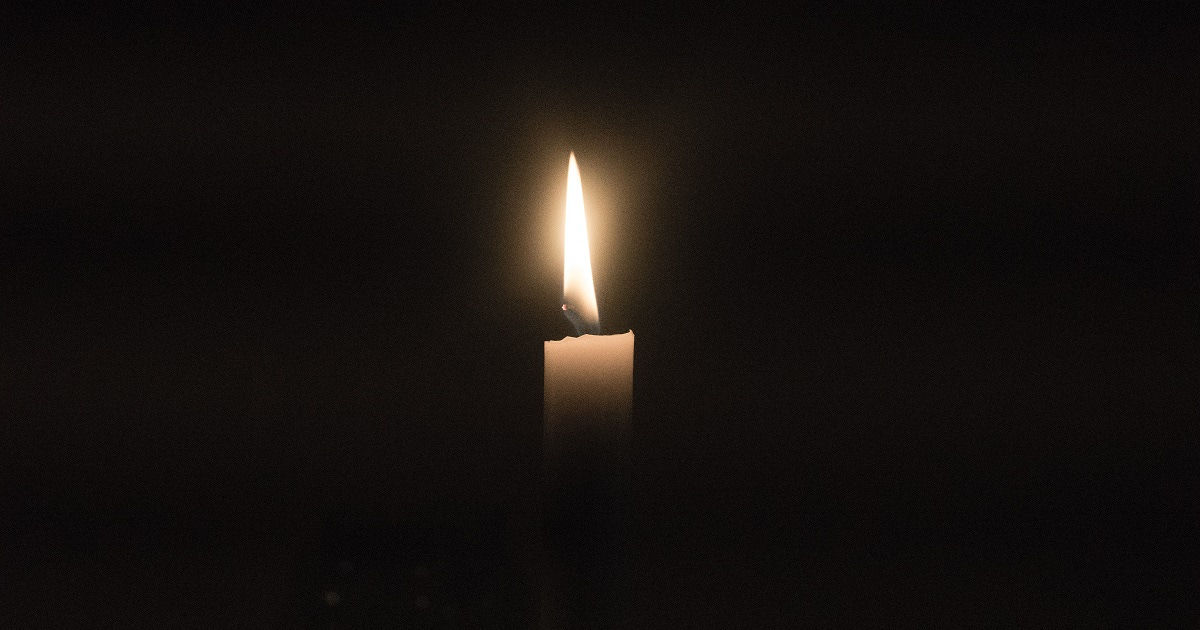 Murray Bridge residents are being asked to light a candle and pause at 5.30pm on Wednesday to remember women and children who have lost their lives due to domestic violence.
May 6 will be a national day of remembrance for women and children whose lives have been lost to domestic violence, and a day to acknowledge the ongoing suffering of those living with it.
Often such suffering happens in silence, as the perpetrators of abuse deny their victims a voice – including, recently, by taking advantage of the restrictions associated with the coronavirus pandemic.
In years past, the Murray Bridge Regional Collaboration on Violence Against Women and Children has held a vigil at Sturt Reserve in memory of those killed by a partner, parent or family member, usually including candle-lighting and a reading of the Carol Geneya Kaplan poem Another Woman.
Instead, due to the ban on gatherings currently in effect, the collaboration is asking everyone to observe a minute's silence in their homes.
Vigils were intended to bring the community together to remember women and children, co-chair Linda Martin said in a statement from the collaboration.
"The day is a call to action for individuals to speak out against family violence, and for those experiencing it to seek support," she said.
"It affects the entire community."
Help still available despite COVID-19
It was important to note that domestic violence services were still operating during the pandemic, she said.
"Women who are at home, who might be going through this: (you should) reach out in any way that it is safe to do so to your social networks, and remember that the police are there as a service to support you if things get to an emergency level," she said.
The federal government had allowed extra funding for domestic violence, and asked for priority to be given to safe housing, emergency accommodation and technology-based support, including men's help line 1800 RESPECT and safe phone provider Wesnet.
"For the broader public, if there's anybody that you are worried about, check in on them in every way that you possibly can and remain connected," Ms Martin said.
"Bystanders – including family, friends, neighbours and co-workers – have always played a key role in supporting victims of family violence and facilitate help-seeking.
"During this time of physical isolation, it's reasonable to expect that neighbours will overhear family violence, including belittling or humiliating behaviour as well as physical violence.
"Phoning the police and reporting concerns is important."
Domestic violence facts and figures
Sixty-two domestic violence-related deaths were recorded in Australia in 2019, according to feminist movement Destroy the Joint, more than one per week.
Already 14 have died in 2020.

The Australian Institute of Health and Welfare has reported that 27 children died at the hands they loved in 2019, and that one in four Australian children was exposed to family violence.
The collaboration acknowledged Destroy the Joint, violence prevention organisation Our Watch and the journalists who shared the statistics they produced, including the facts that:
Australian women are almost three times more likely than men to experience violence from an intimate partner

Women living with disability are more likely still

One in five Aboriginal and Torres Strait Islander women aged 15 and over experiences physical violence in any 12-month period

Elder abuse and domestic violence against gay, lesbian, bisexual and transgender people are also significant issues
According to the 1993 United Nations Declaration on the Elimination of Violence Against Women, such violence includes any gender-based act that could cause physical, sexual or psychological harm or suffering to women, including threats of harm or coercion, in public or in private life.
How to get help, or help a neighbour
Get help: Domestic Violence Crisis Line 1800 800 098, Lifeline 13 11 14, 1800 RESPECT (737 732), Kids Helpline 1800 551 800, wesnet.org.au.

Report domestic violence: SA Police 131 444 or, in an emergency, 000; Child Abuse Report Line 131 478.
Photo: Jarl Schmidt/Unsplash.