Discover more from Murray Bridge News
The number-one news publication in South Australia's Murraylands, read by thousands of locals every week. Subscribe to our weekly email edition for free today.
Over 3,000 subscribers
Join the firies at Murray Bridge CFS
If you've been thinking about how you can give back to the community, your local firefighters would love for you to get involved.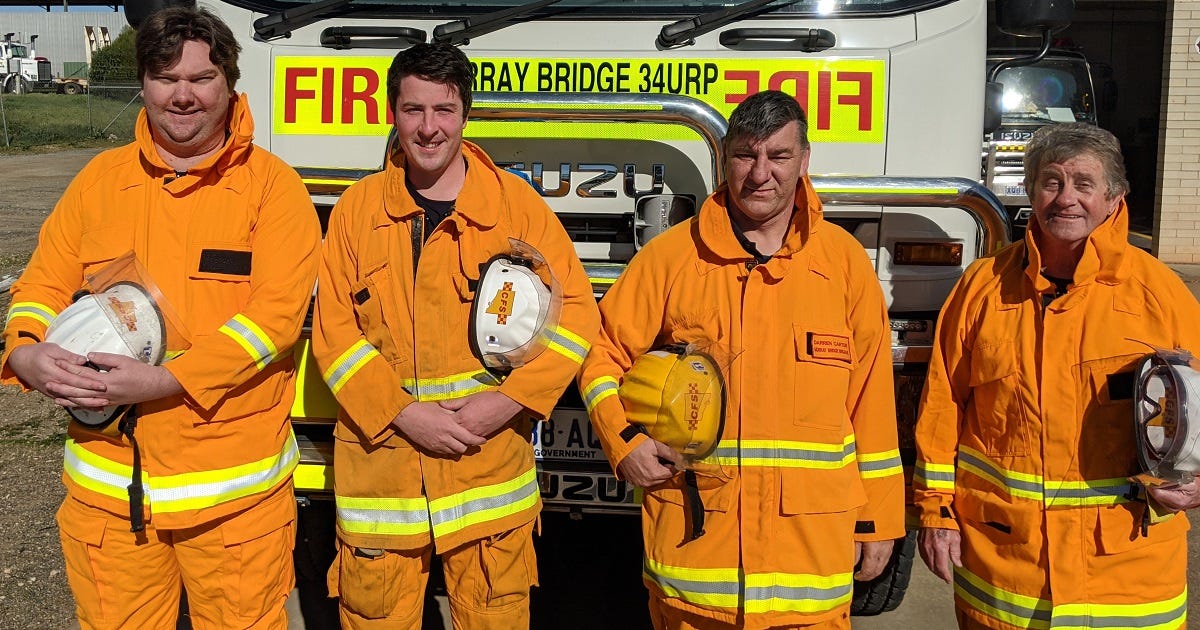 It seems like an eternity ago, but it is important to remember the horrific fire season that Australia experienced across summer earlier this year.
As fires blazed across New South Wales and around South Australia, it was the commitment of volunteer firefighters like John "Jacko" Jackson that ensured lives and property could be saved.
A proud volunteer with the Murray Bridge brigade of the Country Fire Service, he didn't hesitate to answer a call to help out in Port Lincoln.
"I got a page asking if anyone would be ready to go to Port Lincoln within an hour and a half," the 71-year-old said.
"I got on a bus to Adelaide, then a plane to Lincoln and had a feed at the footy club before heading out.
"From getting the pager to being in Port Lincoln was about three or four hours."
Now Jacko and his fellow volunteers are putting out the call for more people to join them.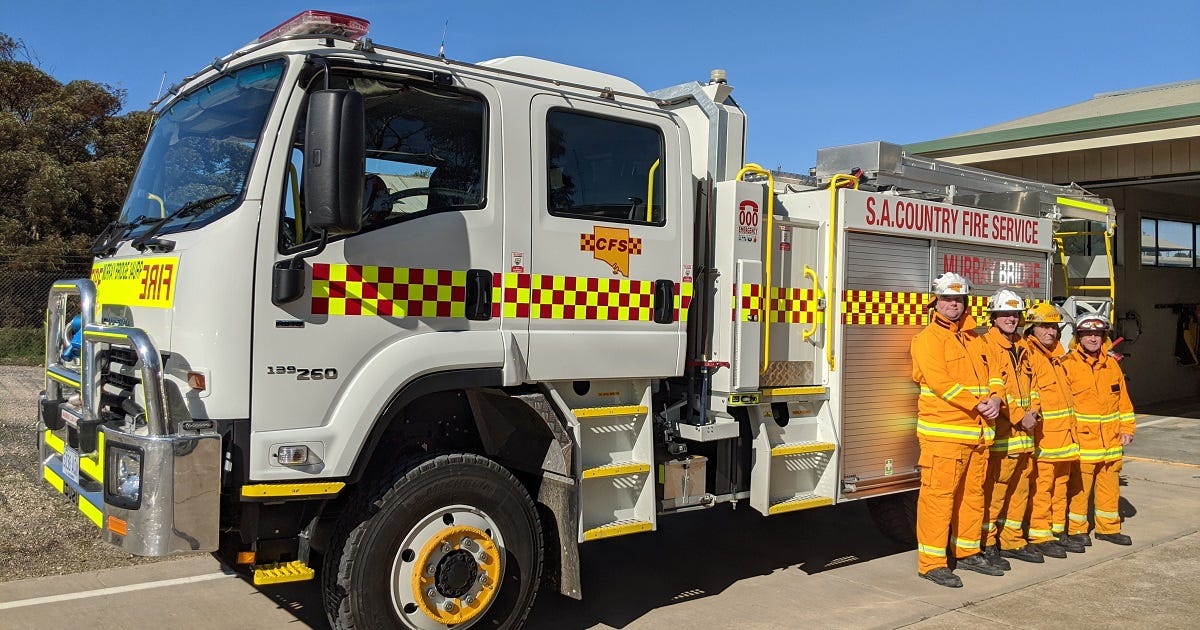 The Murray Bridge brigade has a wide variety of opportunities for anyone to join their 30-strong volunteer base.
Truck driving, radio operation, incident management - even specialising in hazmat and breathing apparatus are all opportunities that volunteers can get involved with.
But it's the personal benefits, along with helping the community, that senior firefighter Robbie Kay said made the role so rewarding.
"You learn good life skills through the training provided such as first aid courses," he said.
"The skills gained and training I've done have increased my employ-ability."
Mr Kay - who spent a week in NSW over the summer, assisting local communities - was one of the many volunteers who attended the Thomas Foods fire in early 2018.
"Everyone in the brigade attended that at some point and gave 100 per cent to it," he said.
But it isn't just high profile fires and events that the CFS supports.
Smaller grass and house fires along with vehicle accidents can all require their help.
So what does it take to be one of the brave individuals who service the community?
"Having a good attitude, be willing to learn and be a team player," Mr Kay said.
"There are roles for everyone, regardless of age or physical ability.
"We are especially looking for anyone available during the day who can respond to a call in office hours.
"All the training and equipment is provided, and it's a great group of friendly guys to work with."
Volunteer: Contact Murray Bridge brigade captain Jiron Blacket on 0457 560 125.
Photo of Murray Bridge CFS volunteers Robbie Kay, James Hudson, Darren Carter and John "Jacko" Jackson: Kurt Miegel.