Discover more from Murray Bridge News
The number-one news publication in South Australia's Murraylands, read by thousands of locals every week. Subscribe to our weekly email edition for free today.
Over 3,000 subscribers
It's cold, alright: wintery weather arrives in Murray Bridge
The Bureau of Meteorology tells us what we're in for during the rest of the week.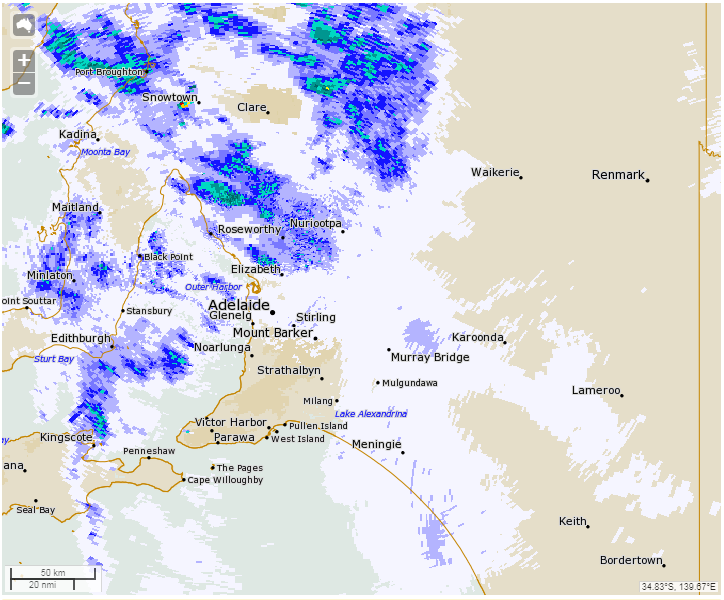 The coldest season may still be a month away, but winter weather has arrived in the Murraylands this week.
High temperatures of 17, 15 and 16 degrees are forecast for Murray Bridge over the next three days after a more pleasant 23 today.
You're not imagining the cold you've felt this morning, though – it was still 15 degrees at 11.30am, according to the Bureau of Meteorology.
Meteorologist Bonnie Haselgrove said rain was expected here within the next few hours, and that nine to 27 millimetres was likely to fall before the weekend.
"On Tuesday we will start to see showers extending from the west," she said.
"Wednesday is the key day for rainfall, with possible heavy falls in some parts.
"Thursday will be cold and windy, then it will remain cool in most of the state for the remainder of the week."
Temperatures would not rise significantly until at least next week, she said.
The damp start to the year has contrasted with 2019, when there was barely any rainfall until the second half of the year – only 19.4mm fell before May 9.
Murray Bridge has received 72.3mm of rain so far this year, 15.9mm more than is typical by the end of April.
Image: Bureau of Meteorology.