Discover more from Murray Bridge News
The number-one news publication in South Australia's Murraylands, read by thousands of locals every week. Subscribe to our weekly email edition for free today.
Over 4,000 subscribers
Inside Murray Bridge's new respiratory clinic
A new medical facility is the Murraylands' first line of defence against the coronavirus.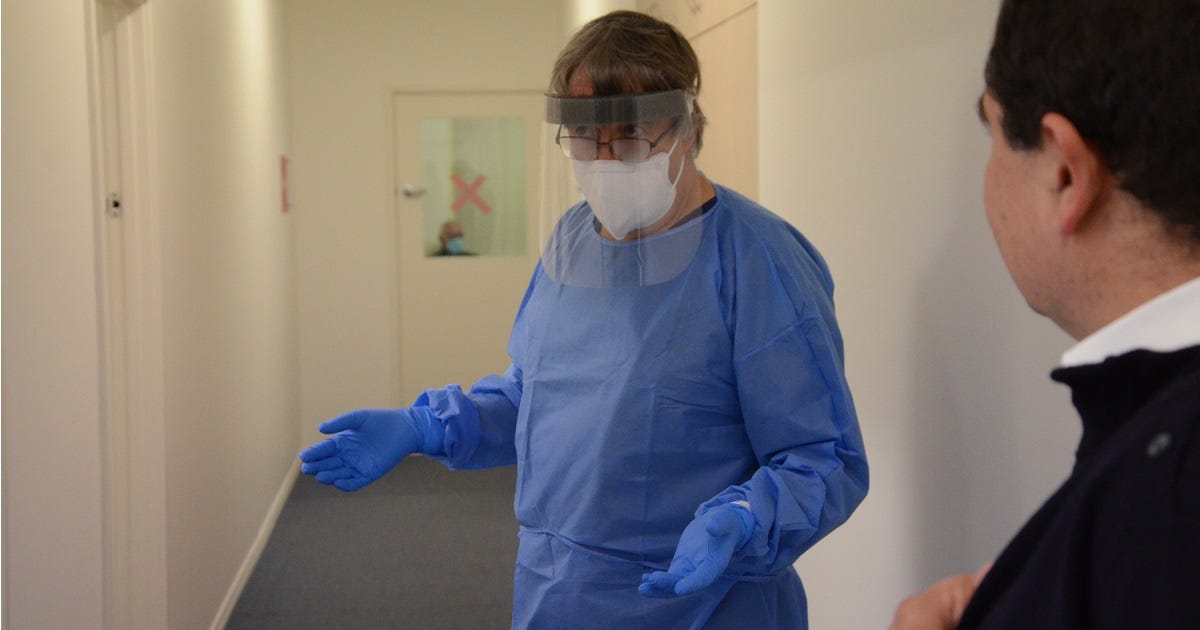 If COVID-19 manages to reach Murray Bridge, Dr Peter Rischbieth will be one of the first people to know about it.
The GP is among the Bridge Clinic personnel staffing a new, dedicated respiratory clinic which has opened in Murray Bridge in response to the pandemic.
The clinic – located across from the hospital, at the corner of Swanport and Mulgundawah Roads – is now the first port of call for anyone in the Murraylands suffering from a respiratory illness.
Instead of visiting their normal GP, patients who have a runny nose, cough, sore throat and/or fever can book an appointment and visit the new clinic, keeping others safe from infection and reducing the burden on other health services.
Patients were received, consulted and tested without ever needing to touch another person, Dr Rischbieth said – "it's all set up assuming everyone has COVID".
Those who need to be swabbed for the virus receive either a text message within 24 to 48 hours, if they test negative, or a phone call from a GP if they test positive.
About 50 people had passed through since the clinic opened on Monday, Bridge Clinic manager Jill Coombe said.
None had yet tested positive; in fact, the only two cases reported in the Murray Bridge district to date had been outside the city itself, she said.
But she still urged anyone who felt sick to stay home from work, and for their colleagues to support anyone who made that decision.
"We want people to know how serious it is," she said.
"If you've got a sore throat, a runny nose, a cough or a temperature, come and get tested.
"Medical professionals, people who work in schools, truck drivers – they're essential services, and we'd love them to come in and get tested."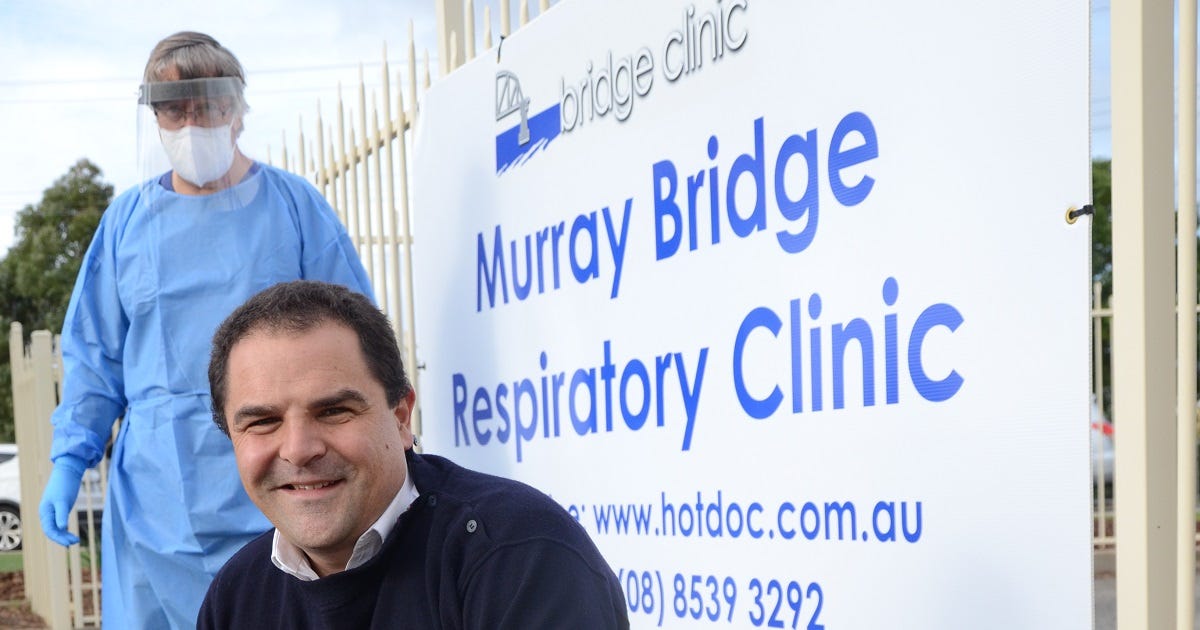 Federal MP Tony Pasin said he was pleased at how Australians had responded to the coronavirus threat so far.
"We're probably two months ahead of where we thought we'd be," he said.
"We thought there'd be lineups here."
But he, too urged everyone not to be complacent and to do what they could to stop the spread of the coronavirus – including downloading the COVIDSafe app.
"That's the one personal thing you can do to get things going again," he said.
He assured people the data gathered by the app was secure – so much so that even he could not find out how many people in his electorate had downloaded it.
The respiratory clinic will stay open from 9am-4.30pm on weekdays for at least three months.
All patients need to make an appointment before visiting.
The federal government is spending $206.7 million establishing 100 such clinics around the country.
Book an appointment at the respiratory clinic: Visit www.hotdoc.com.au or call 8539 3292.