Discover more from Murray Bridge News
The number-one news publication in South Australia's Murraylands, read by thousands of locals every week. Subscribe to our weekly email edition for free today.
Over 3,000 subscribers
How to doorknock during a pandemic?
The Salvation Army has launched an online version of its annual Red Shield Appeal.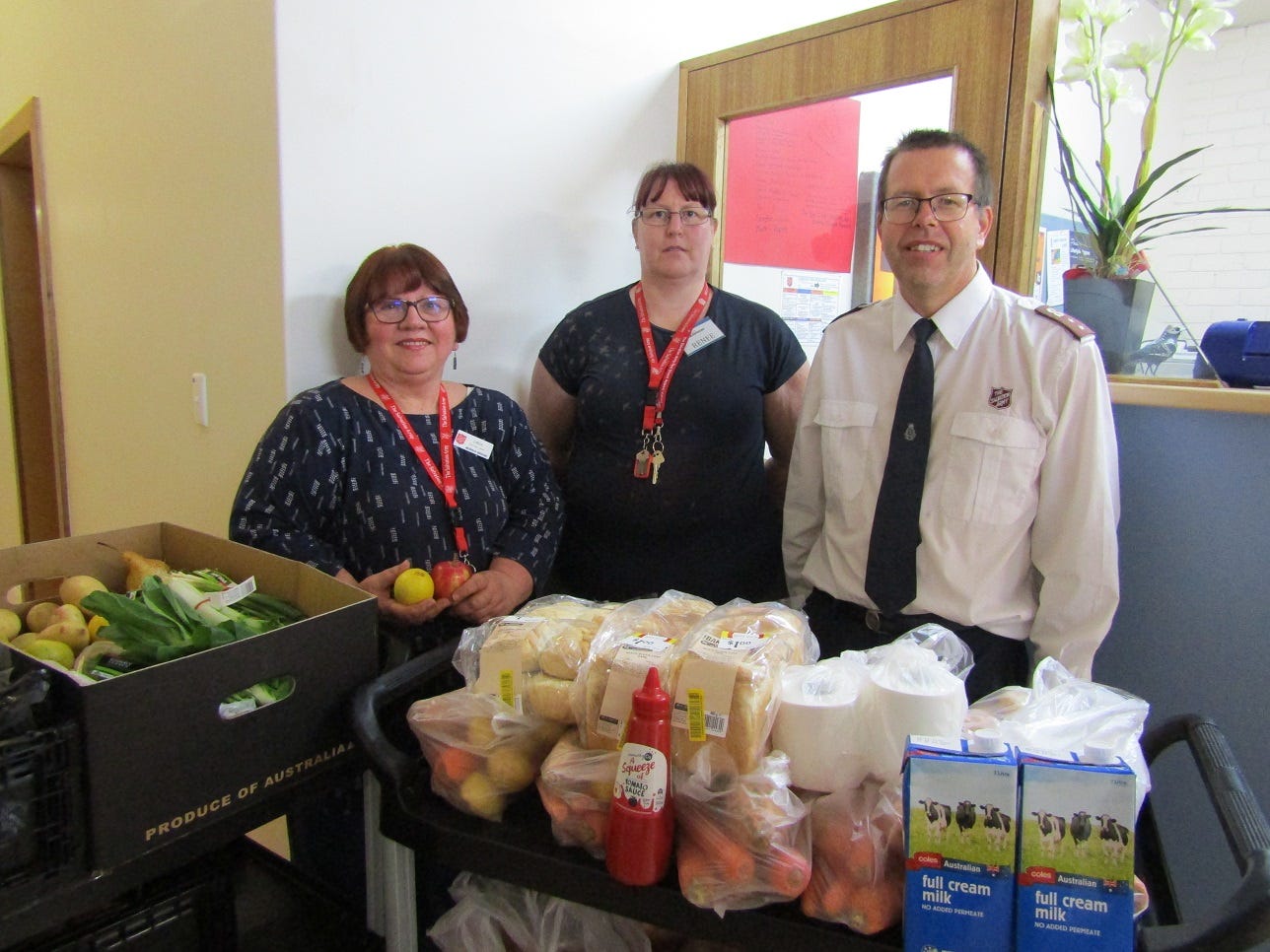 A bit of lateral thinking may just have saved the Salvation Army's annual doorknock appeal.
The Red Shield Appeal would usually involve volunteers hitting the streets around this time of year, knocking on doors and collecting donations in shopping centres to support locals who have fallen on hard times.
But with face-to-face contact a no-no during the present pandemic, the Salvos have come up with a novel idea: they'll do it all digitally and "knock" on email and text inboxes or social media pages instead.
Murray Bridge Salvation Army captain Tim Watson expected more people than ever would seek help from his organisation this year.
"Murraylands businesses have been affected by drought and the abattoir fire over recent years, (but) this year we anticipate seeing even greater need as many businesses have laid off staff," he said.
"The COVID-19 crisis has financially crippled many Australians and it will take months to see the real impact it will have."
Funds raised in Murray Bridge will stay in Murray Bridge.
Across Australia, the Salvation Army provided more than a million care sessions, 500,000 meals to emergency service personnel and people displaced by bushfires, financial counselling to 65,000 people, support to 46,000 dealing with homelessness and help to 13,000 survivors of domestic violence during the past year.
Photo of Linda Dorward, Renee Allen and Tim Watson: Salvation Army.