Discover more from Murray Bridge News
The number-one news publication in South Australia's Murraylands, read by thousands of locals every week. Subscribe to our weekly email edition for free today.
Over 3,000 subscribers
How are Murray Bridge's hotels weathering COVID-19 storm?
The city's three pubs have each been caught in different circumstances.
Editor's note: This is an example of the premium content which will be made exclusively available to paid subscribers once Murray Bridge News' premium subsription service launches.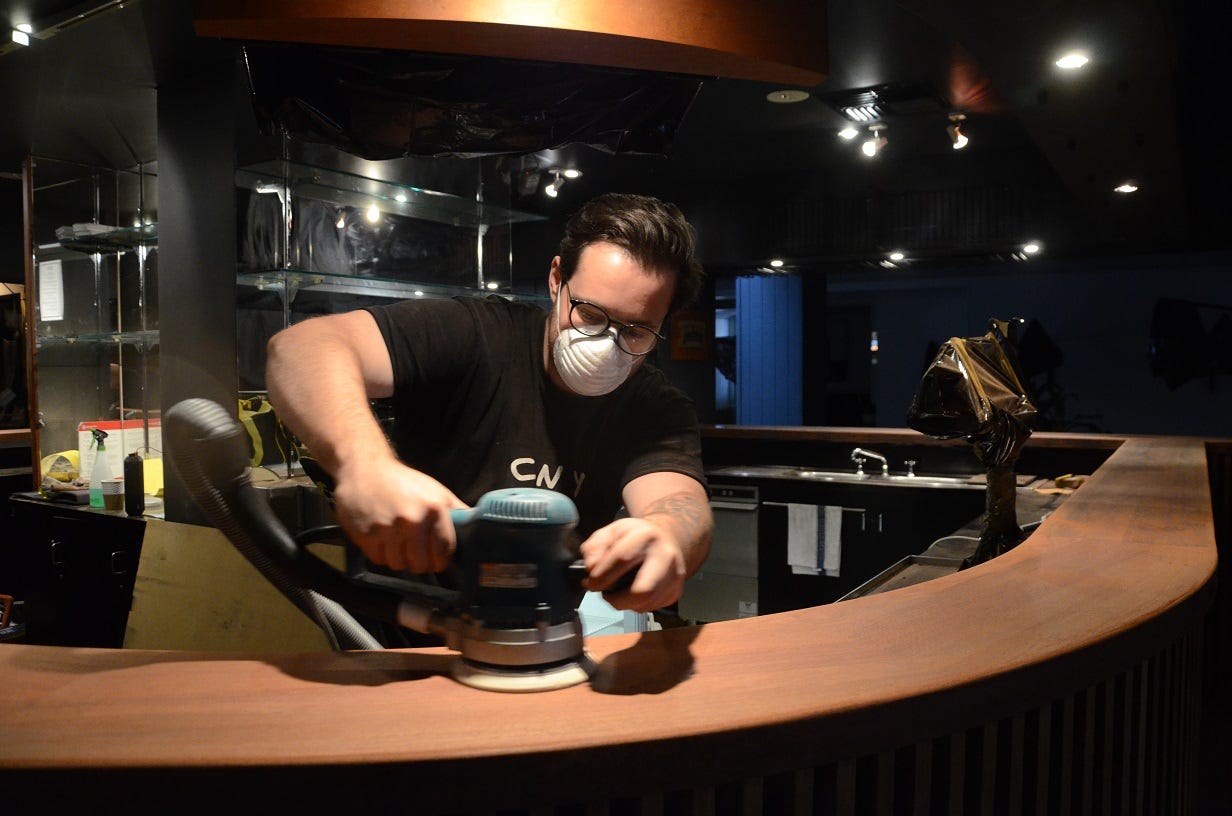 A month after being forced to close due to the coronavirus, Murray Bridge's publicans are doing their best to make the most of a challenging situation.
Hotels were among the first businesses to be impacted by the pandemic, forced to close by federal government decree on March 23.
But at the Murray Bridge Hotel, behind Sixth Street road works and boarded-up windows, the place is abuzz despite the lack of punters.
The buzz is literal – it's a power sander being used to restore the saloon bar top to its original jarrah wood.
Elsewhere around the venue, the top half of the front bar has been removed to open up space, new electrical equipment has been installed in the kitchen, poker machines are covered with garbage bags and every inch of the hotel has been cleaned.
More than half of the hotel's staff have stayed on to do the work.
Owner Karen Milesi said everyone had been enthusiastic about the revamp, given the likely alternative.
"Every day is a public holiday," she said.
"That's what it feels like.
"For me there was no question of doing takeaway – the street was going to be as dead as a doornail."
After the initial trauma, she said, she decided to make the most of the pause and complete work that would otherwise have needed the pub to shut for a week.
The COVID-19 crunch has not significantly disrupted the Bridgeport Hotel, whose original building was demolished in October to make way for a multi-million-dollar redevelopment currently under construction.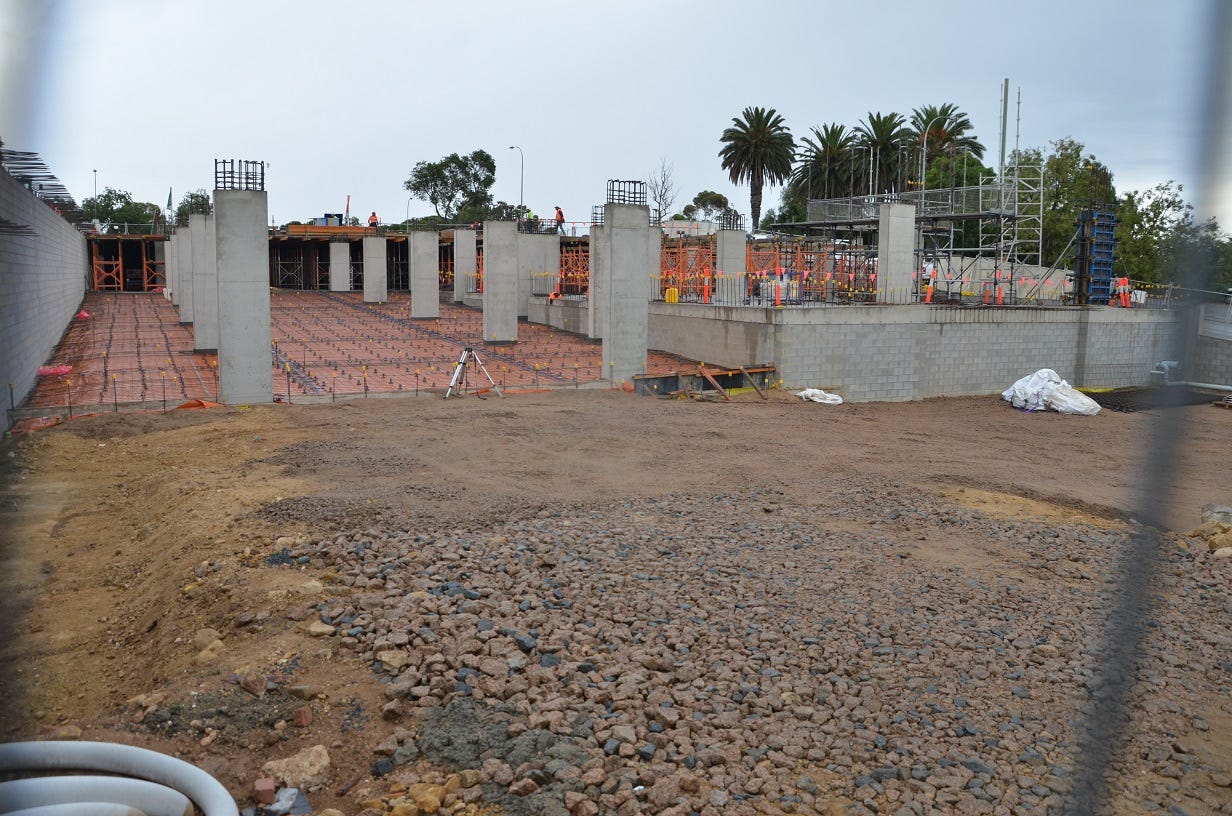 Work has continued in recent weeks; builders have reached the ground floor of what will be a six-storey building after laying a foundation and establishing retaining walls around a planned underground car park.
The Bridgeport's drive-through bottle shop has remained open during the pandemic.
The Swanport Hotel has been harder hit.
Its bar and dining room closed following the federal government order, and remaining stock was cleared from its bottle shop within a week.
In a Facebook post on the day it closed, its owners said the health of the community and their staff were their number-one priority.
"We encourage everyone to stay safe (and) look after one another," they said.
"We look foward to welcoming you back when we reopen for business."
The Swanport's phone went unanswered when Murray Bridge News called.
Photos: Peri Strathearn.