Discover more from Murray Bridge News
The number-one news publication in South Australia's Murraylands, read by thousands of locals every week. Subscribe to our weekly email edition for free today.
Over 3,000 subscribers
House fire contained on Roper Road
A pet dog died in the fire in Murray Bridge, but another dog and its owners escaped.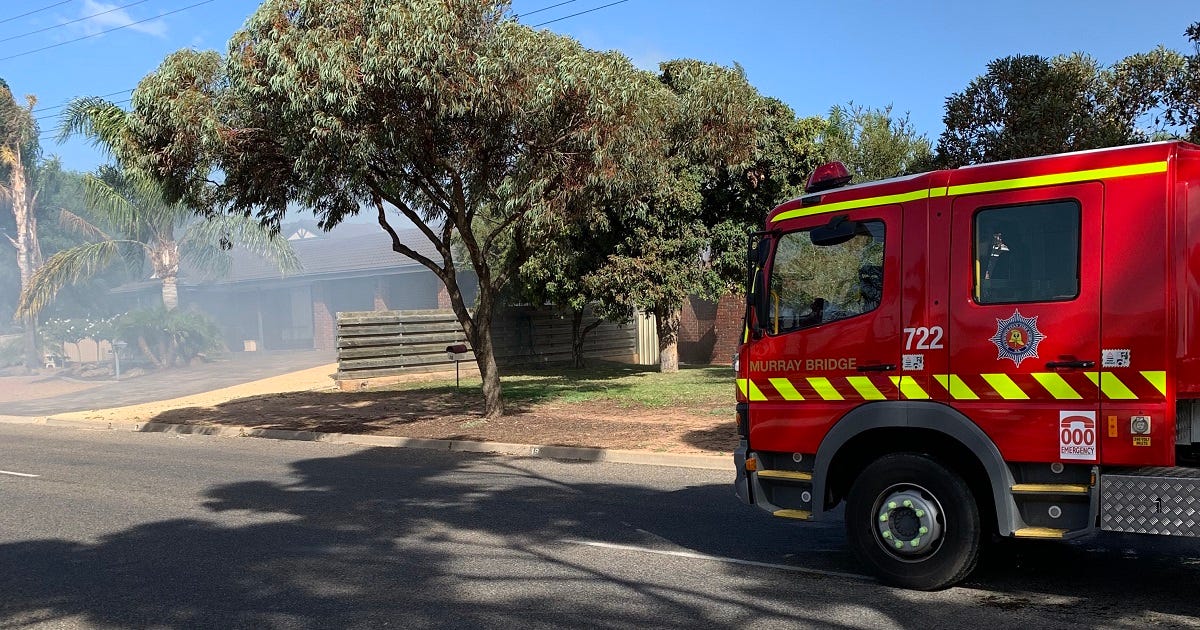 A family pet has died in a house fire on Roper Road, Murray Bridge this afternoon.
Twelve Metropolitan Fire Service (MFS) officers in three trucks, a Country Fire Service crew and SA Police were called to the house just before 1pm after reports of thick smoke billowing from a rear bedroom.
On arrival, they found the fire had spread from there into other rooms and the roof space - about two thirds of the house, in all - causing an estimated $200,000 worth of damage.
It took firefighters in breathing apparatus an hour to extinguish the flames.
Two people and a dog reportedly escaped unharmed, according to bystander Jo Harris, but an MFS spokeswoman confirmed the death of another dog.
The residents were checked by a doctor who lived nearby and had come to see what was happening.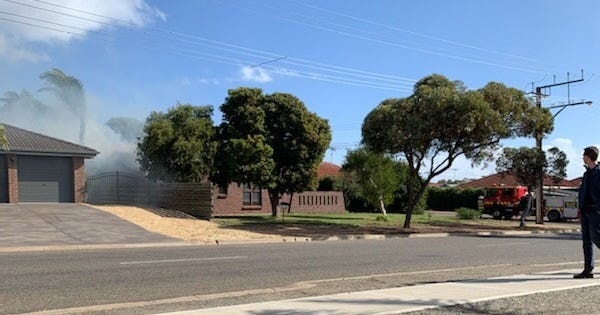 Photos: Jo Harris.