Discover more from Murray Bridge News
The number-one news publication in South Australia's Murraylands, read by thousands of locals every week. Subscribe to our weekly email edition for free today.
Over 4,000 subscribers
Flushed with success: $52m wastewater treatment plant becomes operational
The new plant south of Murray Bridge will handle 14,000 people's sewage.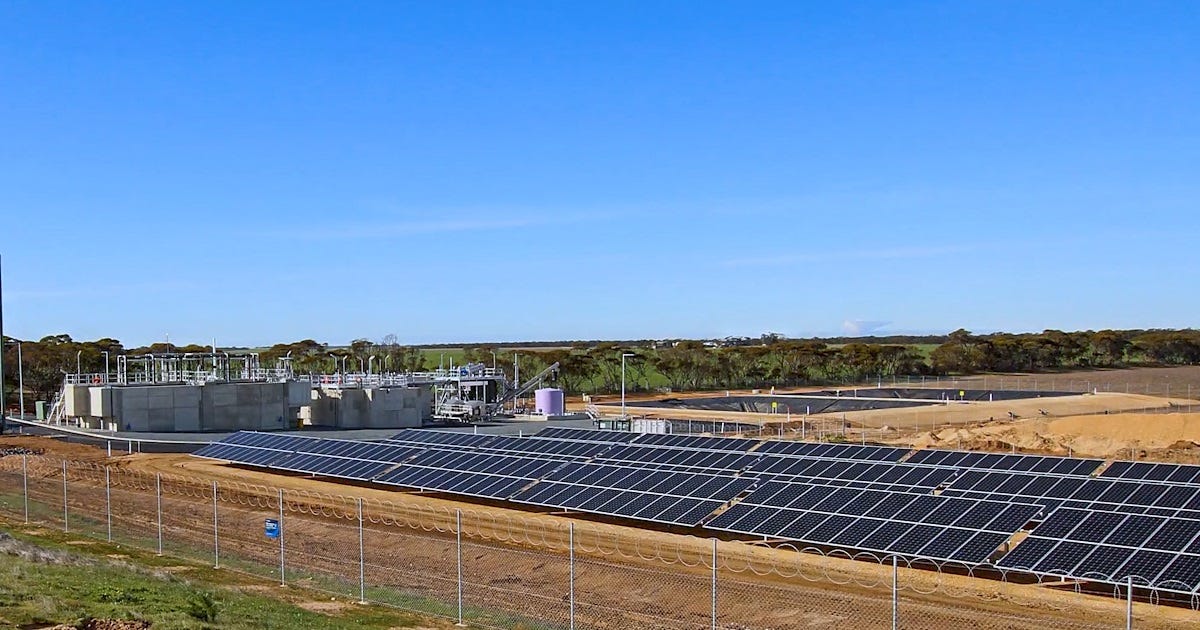 Out of sight, out of mind – that's the benefit of a $52 million sewage treatment plant which has just become operational south of Murray Bridge.
Up to 4.5 million litres of what SA Water politely terms "wastewater" – the stuff flushed down 14,000 people's toilets, sinks and drains – will be treated at the new plant at Brinkley every day.
The city's old sewage plant had been located in a less-than-ideal spot next to Murray Bridge Marina, Camping and Caravan Park, surrounded by houses and on the bank of the River Murray.
As well as generating an unsociable smell, there was a risk that the old plant could overflow into the river during floods.
Senior community and stakeholder engagement manager Matthew Bonnett said SA Water had gone to great lengths to make sure the new plant would not have a negative impact on surrounding land owners or the environment.
"The new plant incorporates an odour control unit designed to remove 99.95 per cent of odour and an advanced biological treatment process to help break down sewage into sludge in a more compact and efficient way," he said.
"As with the previous facility, it will also recycle 100 per cent of treated wastewater for irrigation use."
The plant's design is state-of-the-art – it received a higher rating than any other in the nation from the Infrastructure Sustainability Council of Australia.
The project also required 18 kilometres of underground pipes to be laid and three pumping stations to be built, including one on Swanport Road just south of the South Eastern Freeway.
The area around that pumping station has been landscaped with more than 40 native plant species, and an artwork and walking trail focusing on the Ngarrindjeri people's connection to water will be finished in the next few months.
Photo: SA Water.