First sale at Newbridge heralds continued population growth
Demand for housing continues to be strong at the old racecourse and elsewhere around Murray Bridge.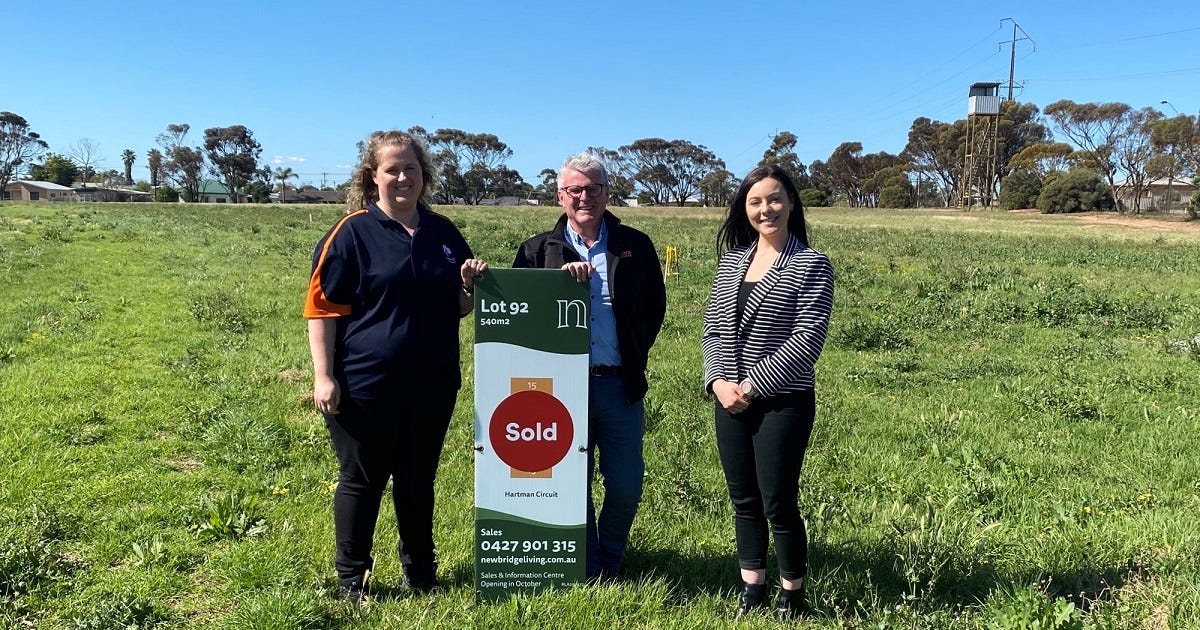 The first block of land has been sold at the Newbridge housing development, on the old Murray Bridge Racecourse.
Current Mannum resident Julie Egmanis was the buyer, according to developers Burke Urban.
"I am excited to continue this journey through to the construction of my new home," she said.
The first 37 allotments of what will eventually be a 350-lot development went on sale in September.
Burke Urban sales and marketing director Olivia Burke said the public had watched the development's early stages with great interest.
"This level of interest in the launch period gives great confidence to the Murray Bridge community about the growth of the town," she said.
"It is the perfect time for people to invest in Newbridge, with ... strong job growth predicted in projects such as the Thomas Foods International rebuild, new Bridgeport Hotel development and the Monarto Zoo expansion.
"We look forward to building a strong community for our future residents."
Newbridge is not the only housing development ongoing in the area, either.
More than 120 homes are eventually expected to be built in the triangle between Hindmarsh and Old Swanport Roads.
Dozens more will go in on the east side at Avoca Dell and the River View development at Long Flat.
Photo of Julie Egmanis with John Leahy and Kristy Persello: Burke Urban.