Discover more from Murray Bridge News
The number-one news publication in South Australia's Murraylands, read by thousands of locals every week. Subscribe to our weekly email edition for free today.
Over 3,000 subscribers
Electric vehicle charging station opens at Tailem Bend
Evie Networks hopes to open up the Murraylands and Limestone Coast to electric car owners.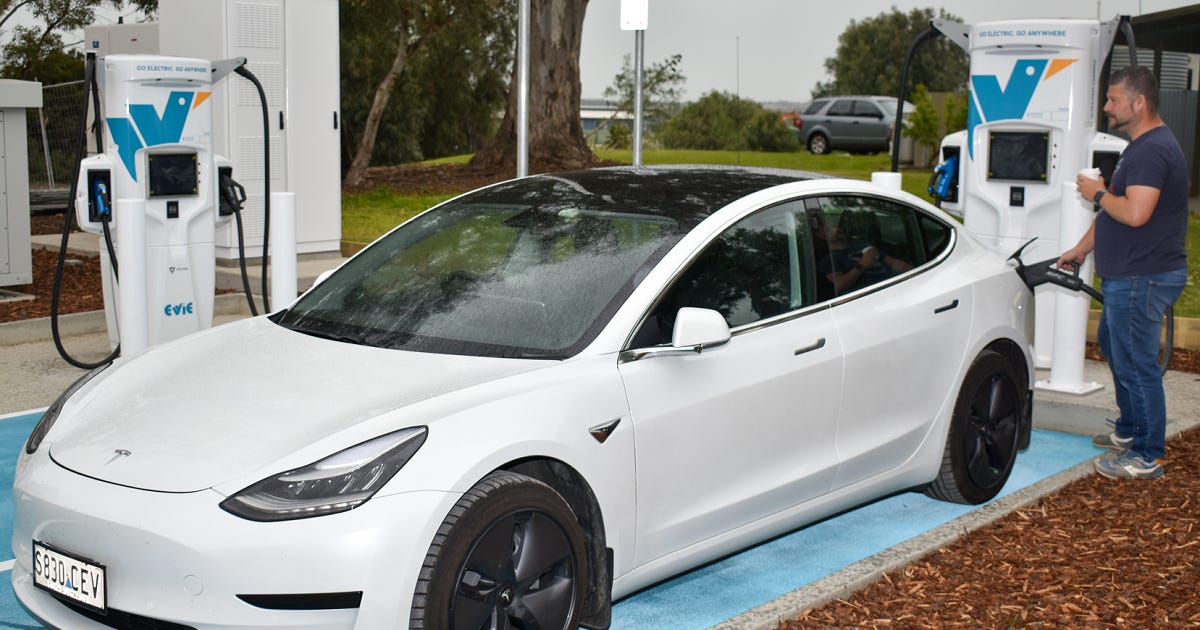 Tailem Bend will get its first dedicated electric car charging station when one opens at the Tasco Caltex roadhouse today.
Electric vehicle owners will be able to pay to charge up in about 15 minutes – just enough time to grab a coffee and a snack.
The station was built by a company called Evie Networks, which is rolling out a network of stations across Australia.
Chief executive officer Chris Mills said Evie wanted to make the nation more accessible to electric vehicle owners.
"Our mission is to give EV owners the freedom to travel anywhere," he said.
"We're excited to give drivers of all available EV models the confidence to explore South Australia's historical and beautiful Limestone Coast."
The EV charging station will feature CCS and CHAdeMo plug types, which cater to manufacturers including Mitsubishi, Nissan, Toyota and Ford; owners of other vehicles may need a converter plug.
It is the third station to open in the Murraylands, after one outside the Murray Bridge council office and another behind the Murray Bridge Marketplace shopping centre.
Evie's planned network of 42 fast charging stations around Australia – including four in South Australia – will cost $50 million to build.
Taxpayers will contribute $15 million towards that cost via an Australian Renewable Energy Agency grant, announced last year.
Tailem Bend's station will be the seventh to be completed.
Infrastructure Australia has estimated that electric cars will make up more than 70 per cent of new car sales within 20 years.
Photo: Evie Networks.