Discover more from Murray Bridge News
The number-one news publication in South Australia's Murraylands, read by thousands of locals every week. Subscribe to our weekly email edition for free today.
Over 3,000 subscribers
Drink drivers taken off road in Murray Bridge, Mannum
The driver of this Magna, stopped on Homburg Drive, is one of two men reported over the weekend.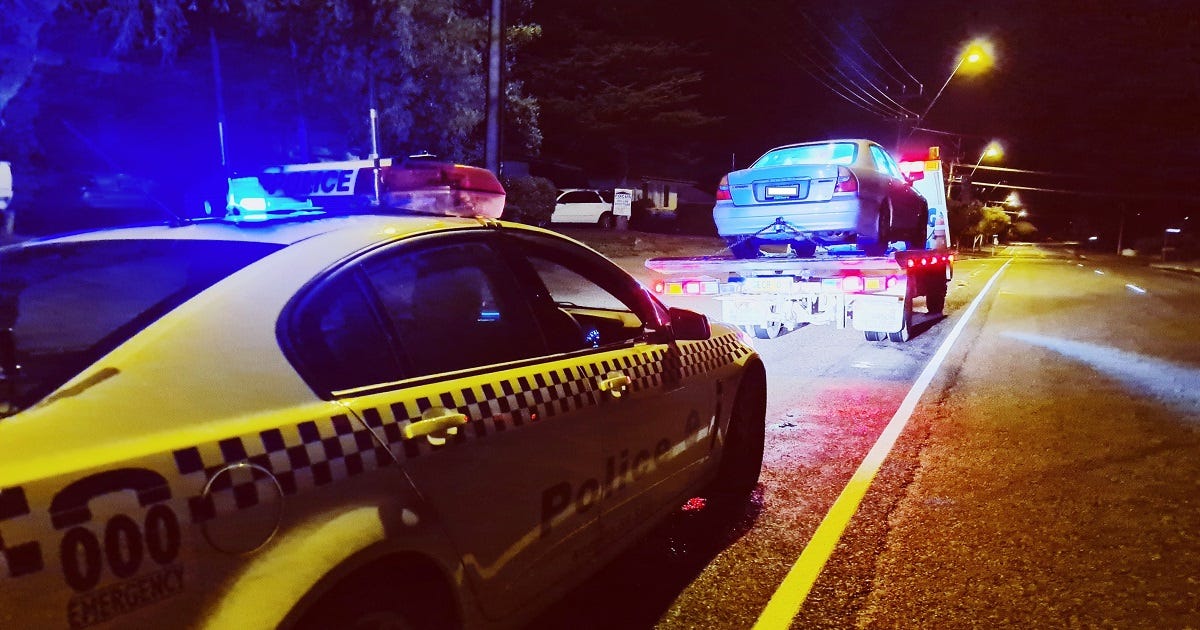 Two more drink drivers have been taken off the Murraylands' roads.
The first, a 33-year-old Murray Bridge man, was pulled over on Homburg Drive at 1am on Saturday.
Police said his Mitsubishi Magna had been swerving all over the road, narrowly missing a parked car, and finally mounted the kerb before stopping.
The driver allegedly returned a blood alcohol reading of 0.126, more than double the legal limit.
Officers impounded his car for 28 days, disqualified him from driving for six months, and reported him for drink driving.
Around the same time, on Klose Road at Mannum, another patrol stopped a Holden Colorado driven by a 25-year-old local man.
He allegedly blew 0.114, and suffered the same consequences: a report, disqualification and confiscation of his car.
Both men will face their charges at Murray Bridge Magistrates Court.
Police have warned that, with the first phase of relaxed coronavirus restrictions, they are now able to resume static driver testing as well as mobile testing by traffic patrols – so expect to see officers back out and about on a road near you.