Discover more from Murray Bridge News
The number-one news publication in South Australia's Murraylands, read by thousands of locals every week. Subscribe to our weekly email edition for free today.
Over 3,000 subscribers
Doughnut art, native plants to feature at revamped Jubilee Park
Rotarians, school students and council staff are all planning big changes at a prominent park on Swanport Road, Murray Bridge.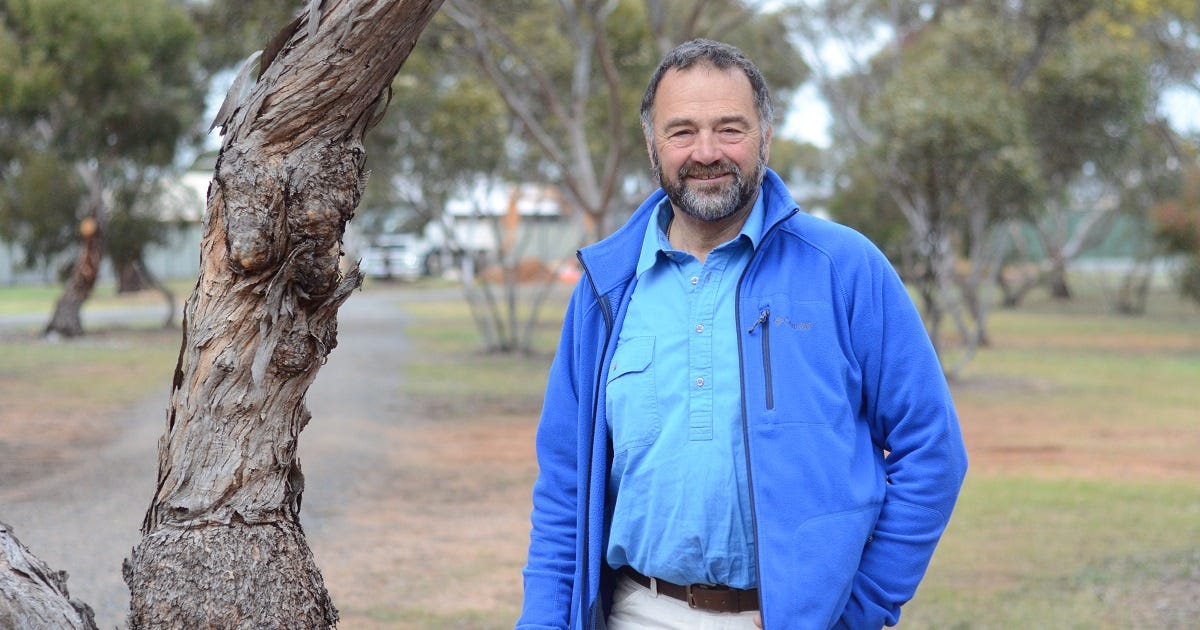 What do doughnuts, endangered plants, Rotarians and high school students have in common?
They are all part of a bright future envisioned for Jubilee Park.
Public artworks, native vegetation and even a new name are planned for the park, which which straddles Swanport Road south of Murray Bridge High School.
High school students have been working with Finniss artist Christine Cholewa and Murray Bridge Regional Gallery on concepts for a doughnut-themed artwork.
"Doughnuts are a universally loved treat, they match the shape of our universe and are represented in all the different cultures of our community," art teacher Lou Vodic said in a recent school newsletter.
"The icing on the cake is that the doughnut is a playful idea and could bring a sprinkling of joy to Jubilee Park."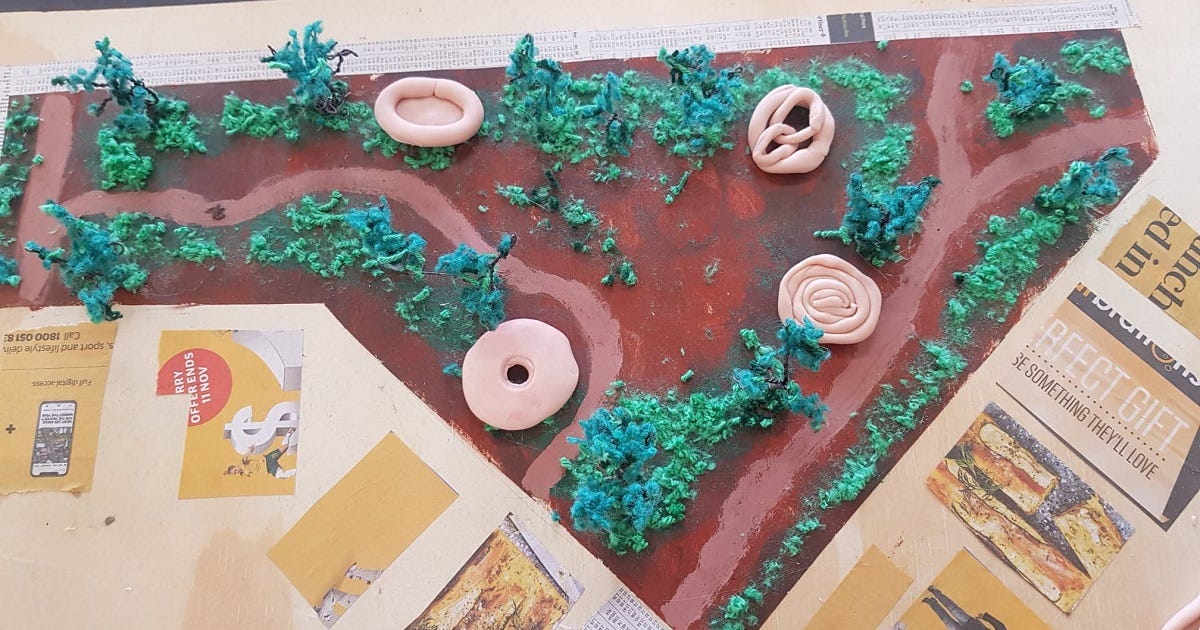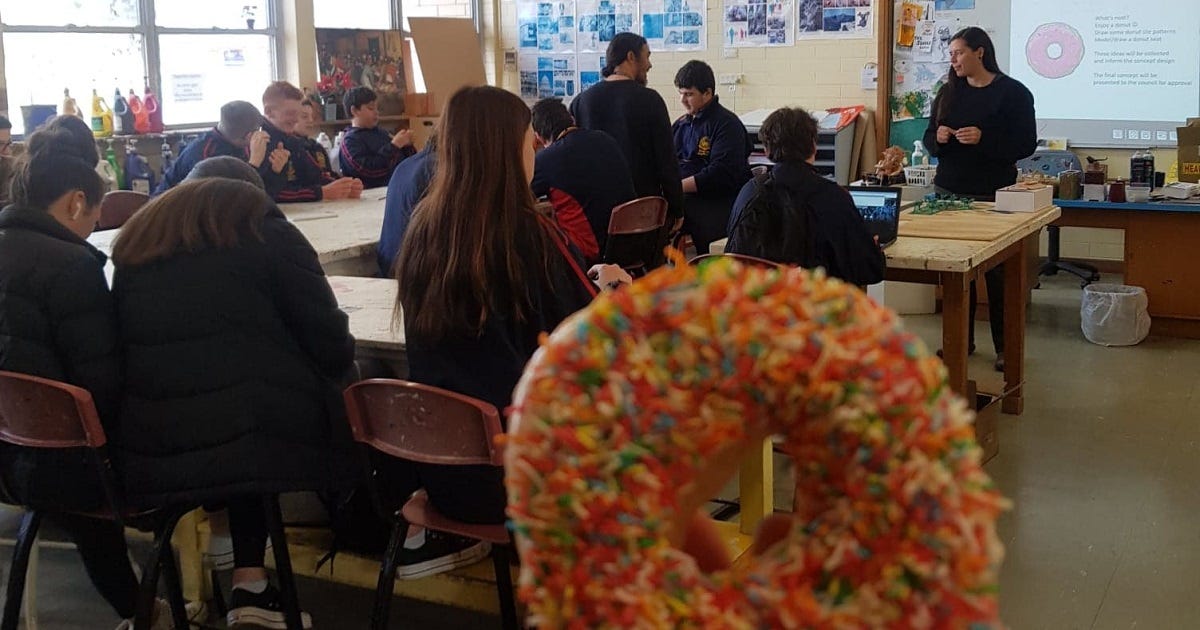 Students will be involved in creating the artwork if the concept is approved by the Murray Bridge council.
Meanwhile, Dale Manson – pictured at the top of this article – and other Mobilong Rotary Club members have been thinking about how to turn the park into a natural oasis in the middle of town.
"It's not going to be a playground or picnic area, it's going to be an area of quiet refuge close to where people live, where they can get away from the hustle and bustle," he said.
"Someone can get out of the house, sit down and get away from the stresses of life."
At present the park was used mainly as a shortcut between Ridge Road and Swanport Road, he said.
He hoped revegetating the area with rare and endangered native plant species would help make it something more, something that was lacking in the southern part of Murray Bridge.
The Rotary Club has directed about $30,000 to the project, including $1000 – originally from Housing SA – for an artwork, a federal grant of almost $19,000 for plantings and environmental work, and thousands more for seating, bins and a shade sail.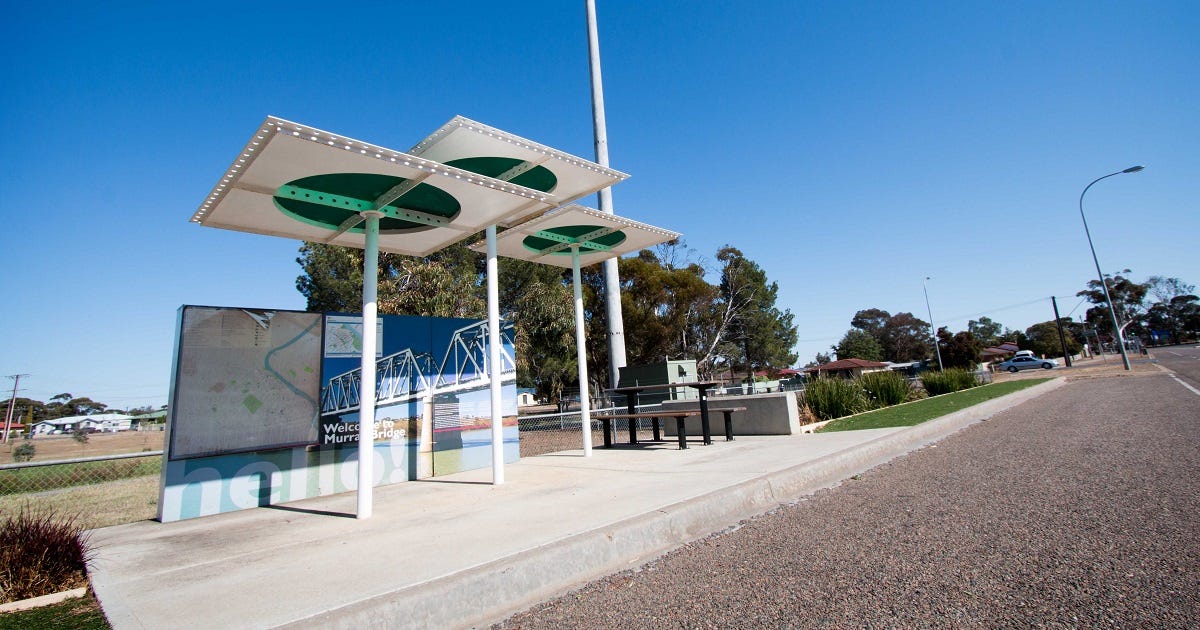 In recognition of that effort, the club asked the council if the park could be renamed Jubilee Rotary Park or – its preferred option – Rotary Jubilee Park.
"There are lots of other areas of Murray Bridge named after Apex, Lions, those sorts of clubs and nothing to mark the massive contribution Rotary has made to the community," Mr Manson argued.
The council is now seeking feedback from the community on the proposed name change.
Chief executive officer Michael Sedgman said Rotary Clubs had made a major contribution to Murray Bridge over the past 40 years.
"We currently have only one reserve named in recognition of a service club within the Rural City of Murray Bridge, that being Apex Park and Ridge Road Reserve," he said.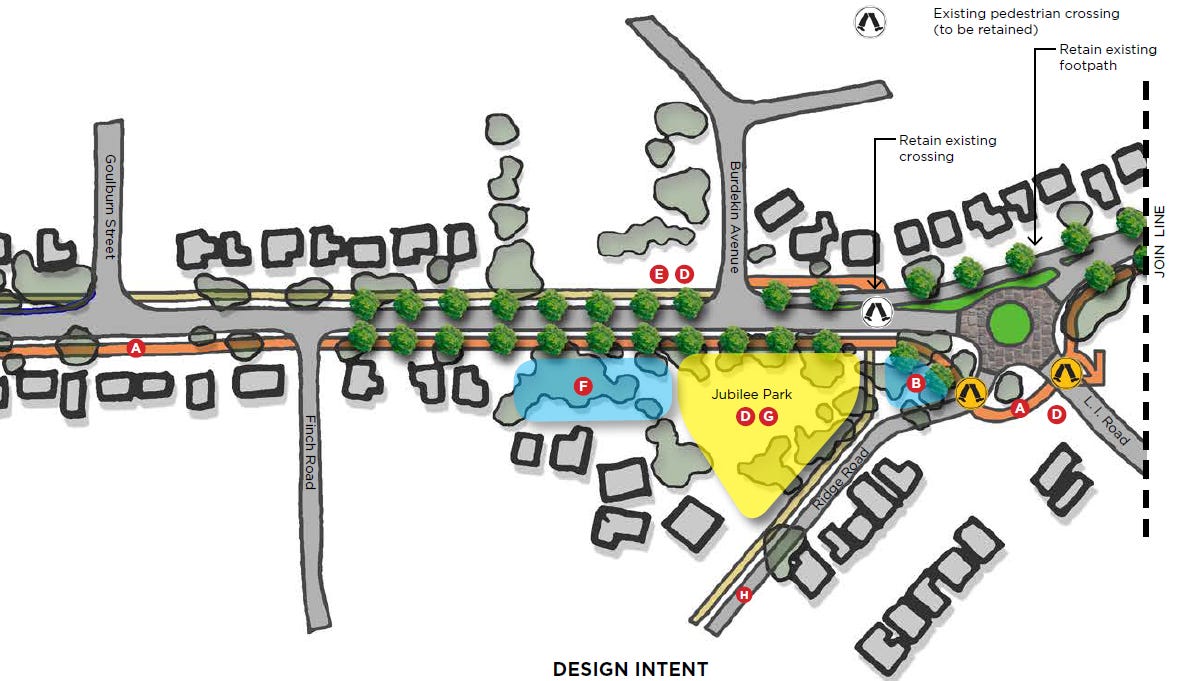 In the longer term, the council envisions a roundabout or traffic lights at the intersection of Swanport and Long Island Roads, and possibly an extension of Ridge Road which would lead through the park.
Those ideas were included in a 2018 master plan for the improvements now being made along Swanport Road.
But assets and infrastructure general manager Heather Barclay said that idea would cost perhaps $1 million, and would not be realised for several years yet.
A proposal to build a play space at Jubilee Park had been superseded, she said, in favour of the Rotary Club and high school's vision for the area.
Top photo of Dale Manson at Jubilee Park: Peri Strathearn. Middle photos of a concept design and the high school students behind it: Murray Bridge High School. Photo of Jubilee Park, image of Swanport Road master plan: Rural City of Murray Bridge.