Discover more from Murray Bridge News
The number-one news publication in South Australia's Murraylands, read by thousands of locals every week. Subscribe to our weekly email edition for free today.
Over 4,000 subscribers
Design for Murray Bridge's new war memorial revealed
Construction of the granite plinth, on the riverfront at Sturt Reserve, has begun.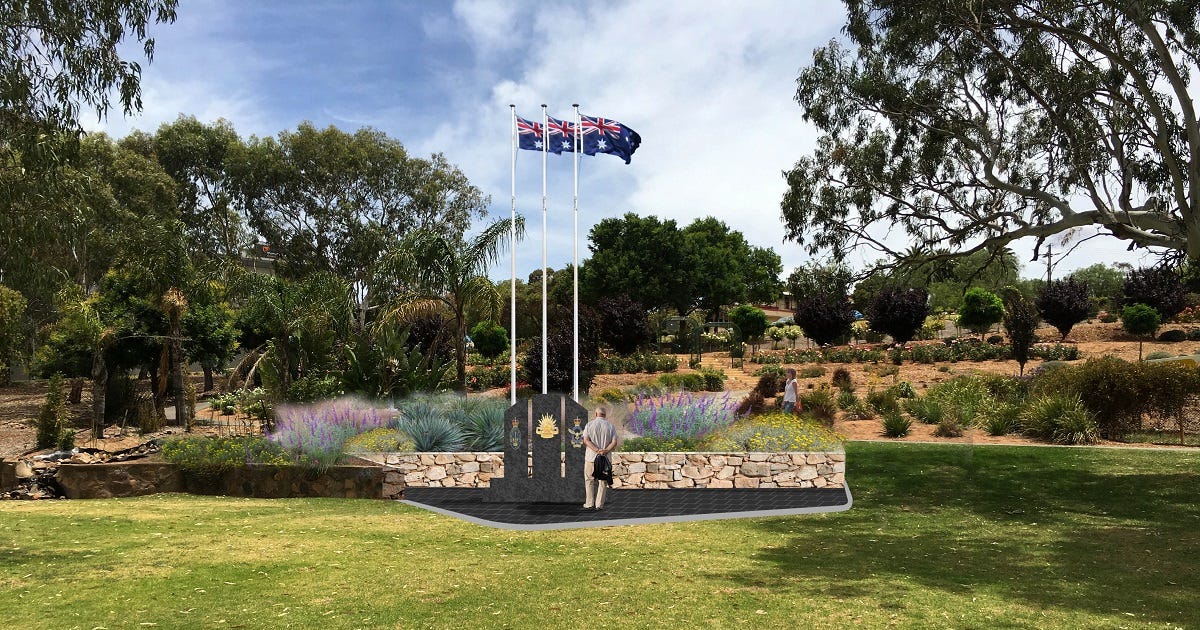 Almost 120 years of military service by local people will be recognised at a new, permanent war memorial being built on Murray Bridge's riverfront.
As Murray Bridge News reported on Thursday, work recently started on the construction of a new memorial at Sturt Reserve, below Wharf Hill.
The memorial will provide a permanent base for commemorative activities, which have over the past decade been staged variously on the riverfront, at Diamond Park and at the local RSL.
Its three pillars will represent the three armed services – Army, Navy and Air Force – while its curved shape will mimic arms outstretched in welcome or protection.
RSL members hope it will be ready for Vietnam Veterans Day, on August 18.
Work on the granite memorial and surrounding landscaping, pictured, is due to be completed by the end of July.
Mayor Brenton Lewis said such memorials had long been at the heart of regional communities' remembrance of past servicemen and women.
"Now in Murray Bridge each Anzac Day and Remembrance Day our community will have a memorial to gather at and commemorate those who left our community to join other service personnel in the defence of freedom," he said.
"Surrounding gardens will provide a place of peace, tranquility, reflection and commemoration where future generations can pay their respects."
The joint council and RSL project is being supported by $200,000 in federal funding.
Image: Rural City of Murray Bridge.