Discover more from Murray Bridge News
The number-one news publication in South Australia's Murraylands, read by thousands of locals every week. Subscribe to our weekly email edition for free today.
Over 3,000 subscribers
Dairy farmers will take bigger slice of profits from local cheese
The SA Dairyfarmers Association has launched a range of cheeses made by Beston in the Murraylands.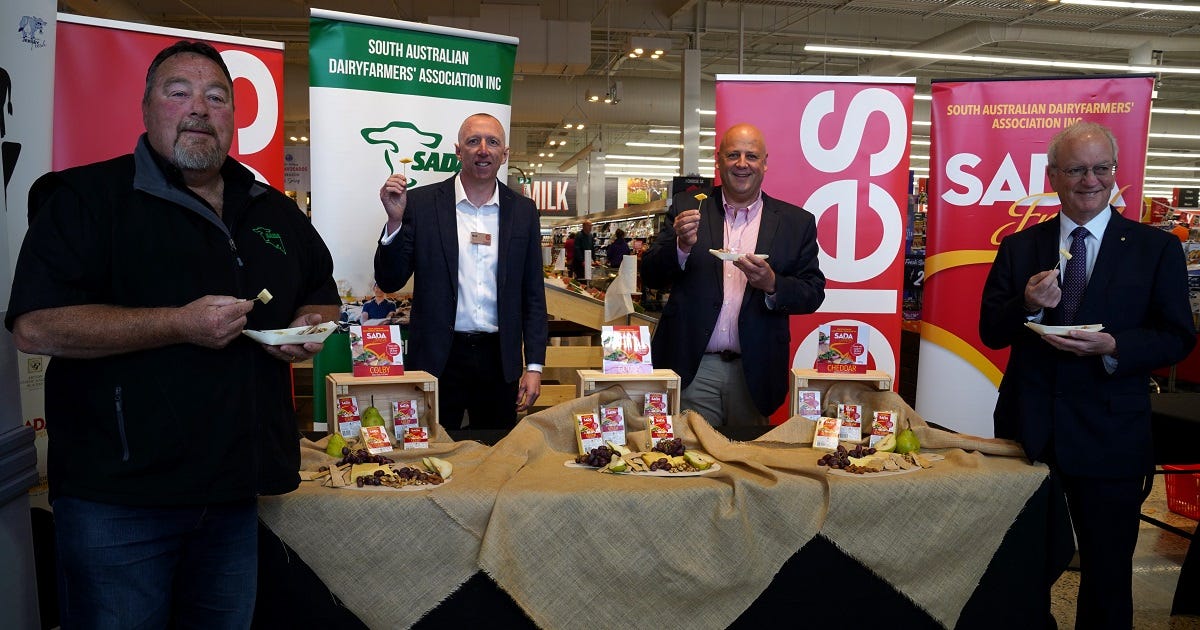 A new cheese produced in the Murraylands has become a big part of an effort to make South Australia's dairy industry more sustainable.
The South Australian Dairyfarmers Association has launched its own brand of cheese, building on the success of the SADA-branded milk it first made available in Coles supermarkets in 2013.
A portion of the proceeds from sales will go to an industry research and development fund which will help the state's dairy producers.
The SADA cheddar, gouda and colby cheeses are being produced by the Beston Global Food Company, which has factories at Jervois and in Murray Bridge.
Beston agreed to pay $7.20 per kilogram of milk solids to farmers, which SADA president John Hunt said was higher than the typical rate, in its contract for the work.
Beston chairman Roger Sexton said the rate of payment was a sign of the company's confidence in the quality of local milk.
"It is heartening to be able to turn Beston's investment in SA farmers into products that provide quality alternatives to interstate dairy products on Coles shelves in South Australia," he said.
The cheeses are available at Coles supermarkets.
Photo: SA Dairyfarmers Association.