Discover more from Murray Bridge News
The number-one news publication in South Australia's Murraylands, read by thousands of locals every week. Subscribe to our weekly email edition for free today.
Over 3,000 subscribers
Covid-19 has been one more hurdle for calisthenics club
The Murray Bridge Calisthenics Club can add Covid-19 to their list of obstacles they need to overcome to compete against metropolitan teams.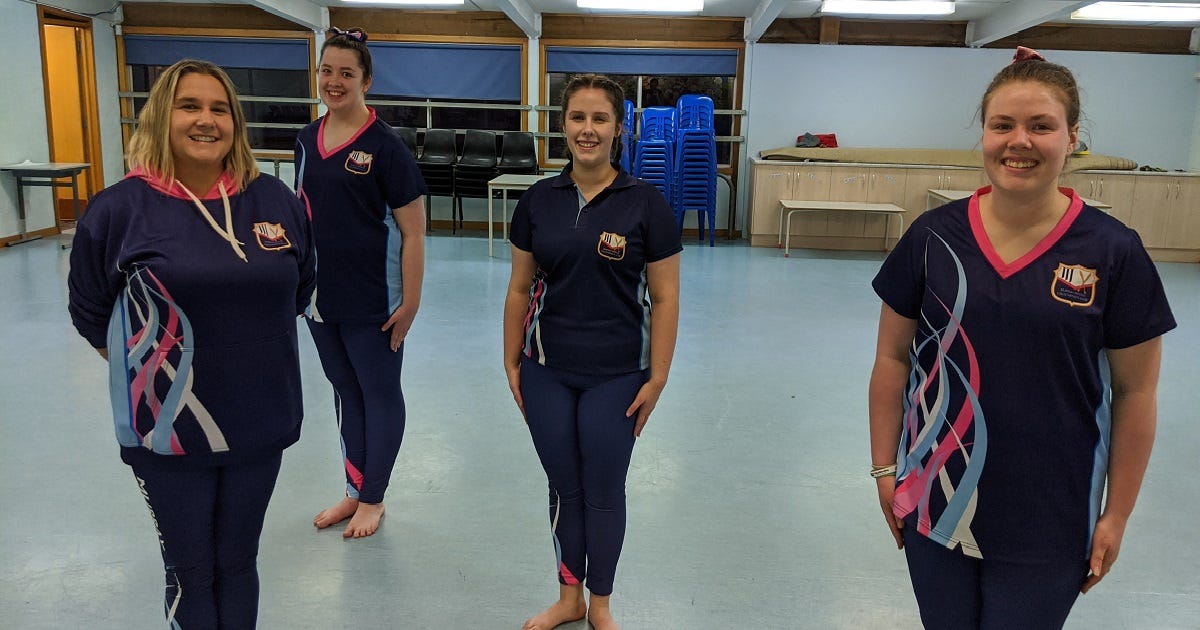 Like all sporting and community groups, the Murray Bridge Calisthenics Club has been hit hard by the impact of Covid-19.
But, as senior coach Kirsty Vokes explained, there were more pressing issues for the club, which is battling to compete against Adelaide-based clubs.
"We don't have sponsors, so everything is funded by our fees," she said.
"Because we're not a major sport like football, netball or cricket, sponsors don't look at us, which makes it pretty difficult."
With a small participant base to contribute fees, essentials such as costumes are literally wearing thin.
"We're wearing costumes that are five, six, seven years old and getting thinner," Ms Vokes said.
"We're not only up against the Covid but also against financial strain as well."
Covid-19 social distancing restrictions forced the cancellation of April and May competitions for calisthenics.
A rescheduled program from Calisthenics SA includes competitions in October and November, but only one of the three teams from Murray Bridge will compete.
"The seniors and the sub-juniors aren't going," Ms Vokes said.
"Trying to get the team ready to suitable standard in 10 weeks when you usually have nine months is very difficult."
The club will need to decide today whether the juniors team will compete in October at the Royalty Theatre in Adelaide.
The continued unknowns about the Covid-19 situation and what restrictions will be in place have made the decision difficult.
"We still haven't been told if the parents will be allowed in the auditorium," Ms Vokes said.
"We don't want to make parents travel down to not be able to watch their child on stage, possibly for the first time.
"They'd have to waste time for four or five hours at night in Adelaide, which isn't fair."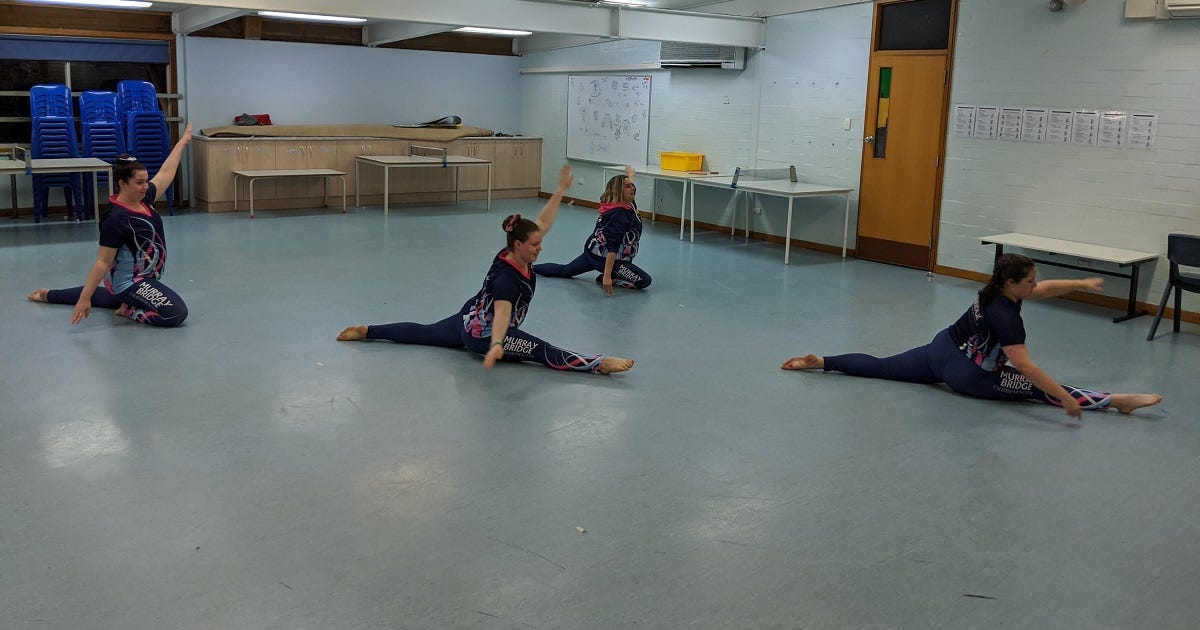 The club competes against predominantly Adelaide-based teams, and its geographical location makes it hard to do so, particularly in the time of social distancing.
While many Adelaide clubs could rely on training via video calls, Murray Bridge had to wait a bit longer to start training in person.
"A lot of our younger students come from areas like Karoonda and Netherton where there is very little internet reception," Ms Vokes said.
"Unlike Adelaide, we're more behind because of the internet situation where we couldn't train online."
The club has decided to turn its attention to 2021 with the hope that the extra lead-in will allow it to recruit both participants and coaches.
"We've decided to start working on next year's work as much as we can, including technique and pupil skills for exams," Ms Vokes said.
"We definitely need more sub-juniors (eight to 10 years old) and seniors are always a hard one to recruit.
"We had 13 seniors and now we're down to six."
The issue on where to train also remains for the club, which has relocated from Johnstone Park to Murray Bridge North School to meet social distancing requirements.
Photos of Murray Bridge Calisthenics senior coach Kirsty Vokes with junior club members Ebony, Tiarna and Rikayah: Kurt Miegel.