Coronavirus job losses in Barker among worst in nation
Huge numbers of people in the Murraylands' electorate have been put out of work, a study says.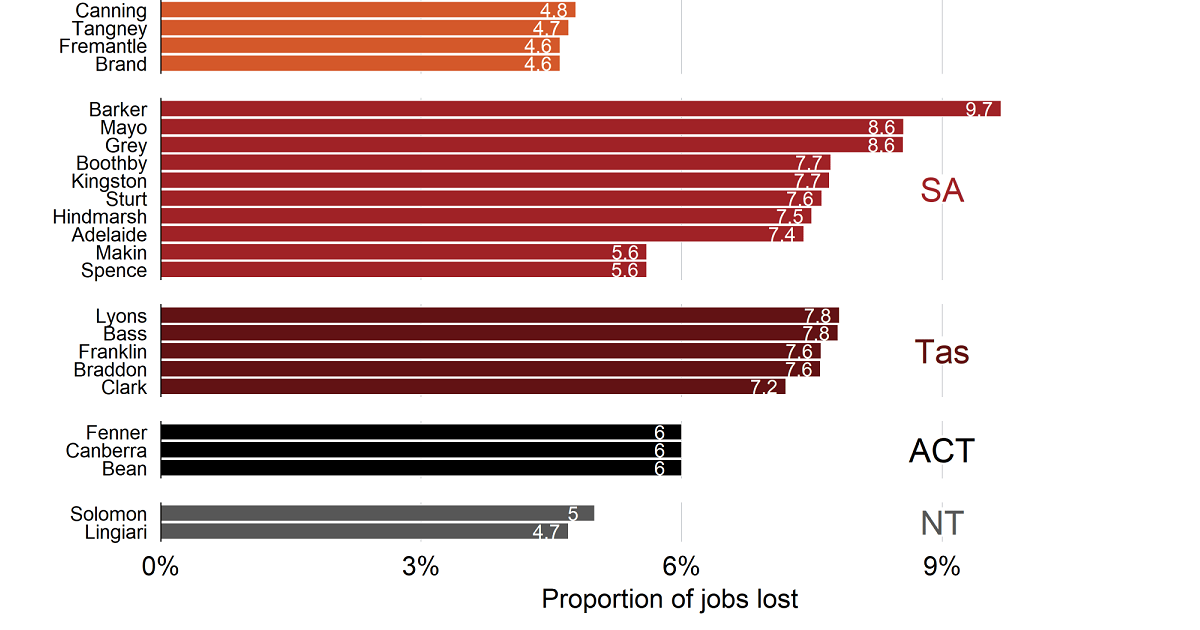 Almost one in 10 jobs in the Murraylands and surrounding regions has been lost during the coronavirus pandemic, a new study has found.
The federal electorate of Barker – which includes the Murraylands, Riverland and South East – was one of the worst-hit in Australia between March 14 and April 18.
The rate of job losses here, 9.7 per cent, was outpaced only by New South Wales' north coast and Queensland's Sunshine Coast.
Regional areas had generally lost more jobs than metropolitan ones.
The hospitality and tourism industries have, predictably, been among the hardest hit.
The figures were published by public policy think tank the Grattan Institute, based on Australian Bureau of Statistics and Australian Tax Office data.